This review is for a restaurant that is really close to my heart. A hidden gem in the fashion street of Shahpur Jat, situated on a cosy little rooftop, The Potbelly Cafe. I never felt an urge to try Bihari cuisine because I didn't know anything about it. This was all until I was invited to a Shahpur Jat Food Trail. Our second stop was this lovely little cafe, which required us to climb a few sets of staircases.  We went by the recommendations of the cafe owner and a friend who had already been to Potbelly once. What followed  was just magic on our plates.
Bihari Cuisine in Delhi
Bihari cuisine is the best example of authentic Indian cuisine because of the amazing spices and flavors in each its dishes.
The Must Try Bihari Dishes
Being a chicken lover, the Khada Masala Chicken  served with a perfectly baked flaky parathas. The burst of flavors because of the slow cooking style, made the chicken extremely well cooked with all the spices seeping down into the chicken meat. The combination of this curry with the flatbread layered parantha was indeed the perfect meal experience.
The Phish Fingers were a nice get away from the usual westernized fish fingers, these were served with Indian style spiced finger chips.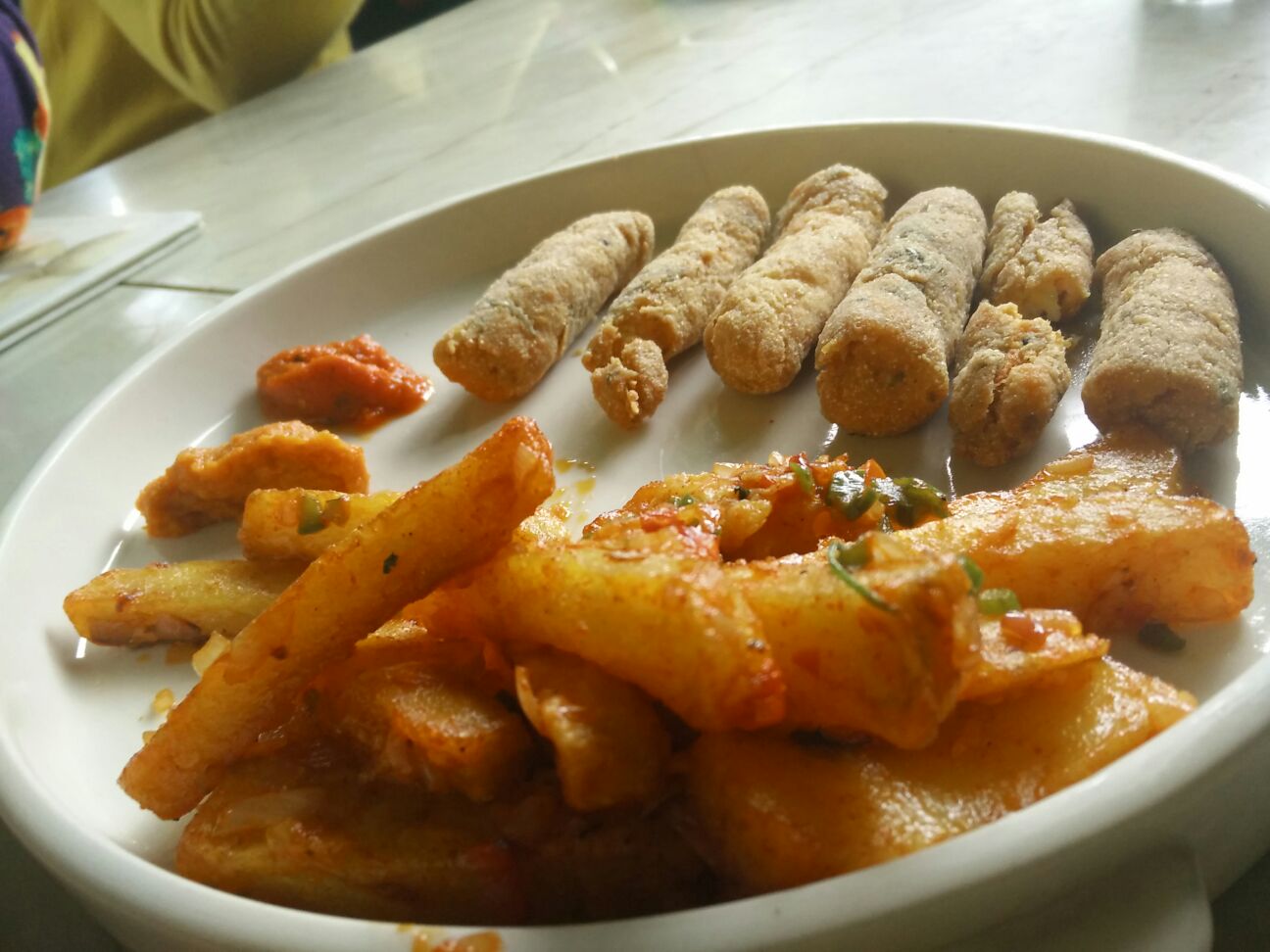 Then it was the time for the iconic Litti Chokhe. The Litti is a gram mash(sattu) filled spherical bread baked in organic and natural ways. Usually served with Dal, Potbelly offered two other versions namely, litti mutton and litti chicken. This made me try the dish with more enthusiasm. Mutton lovers must try the Litti Mutton for the delicious gravy and well-cooked mutton. Nevertheless, the vegetarian version was equally good.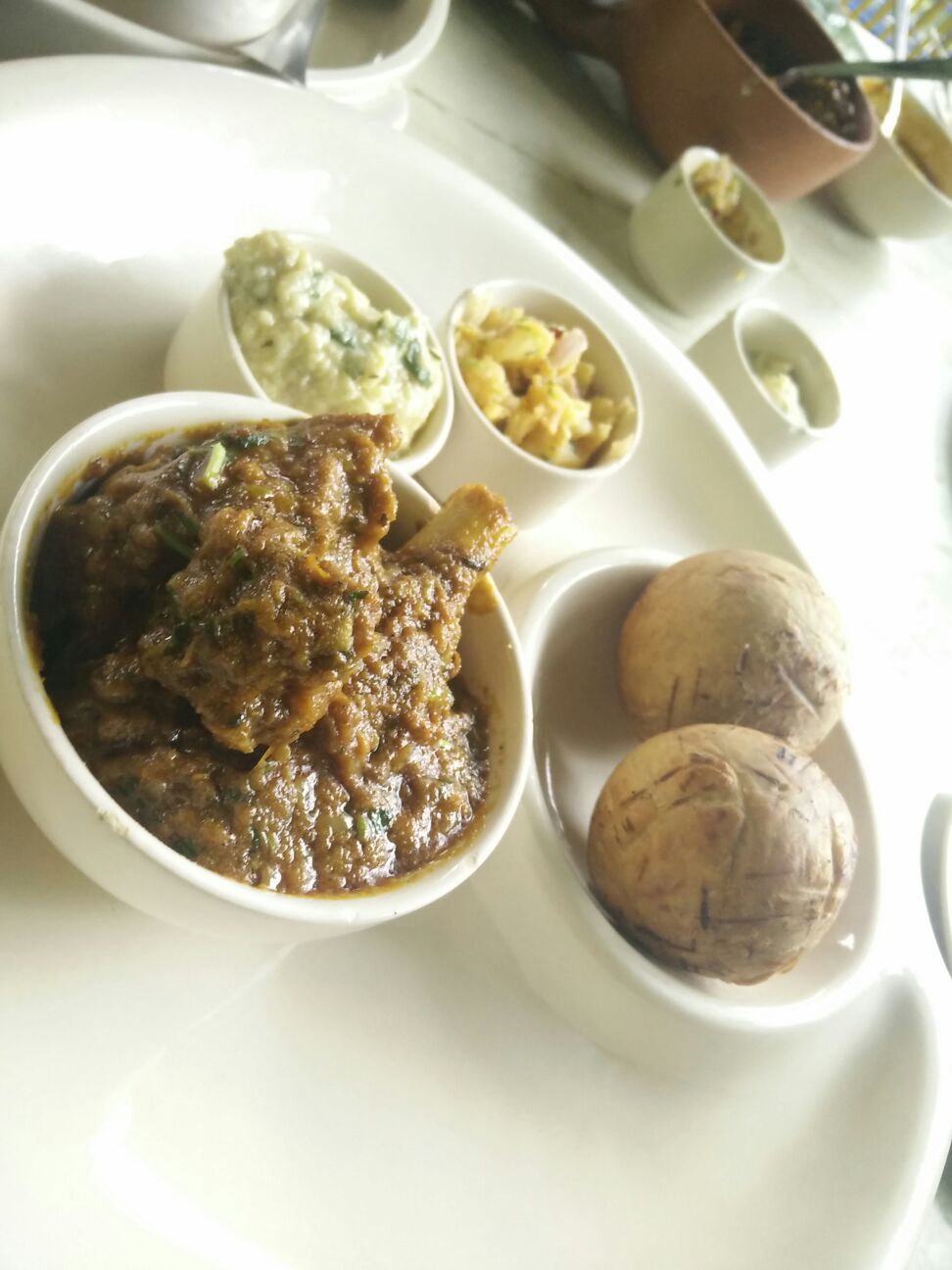 Makhana Platter was another highlight, with perfectly fluffy and piping hot pooris served with delicious potato preparation with delectable chutneys. The Aaloo Laloo Chops and Keema Chops were also nice.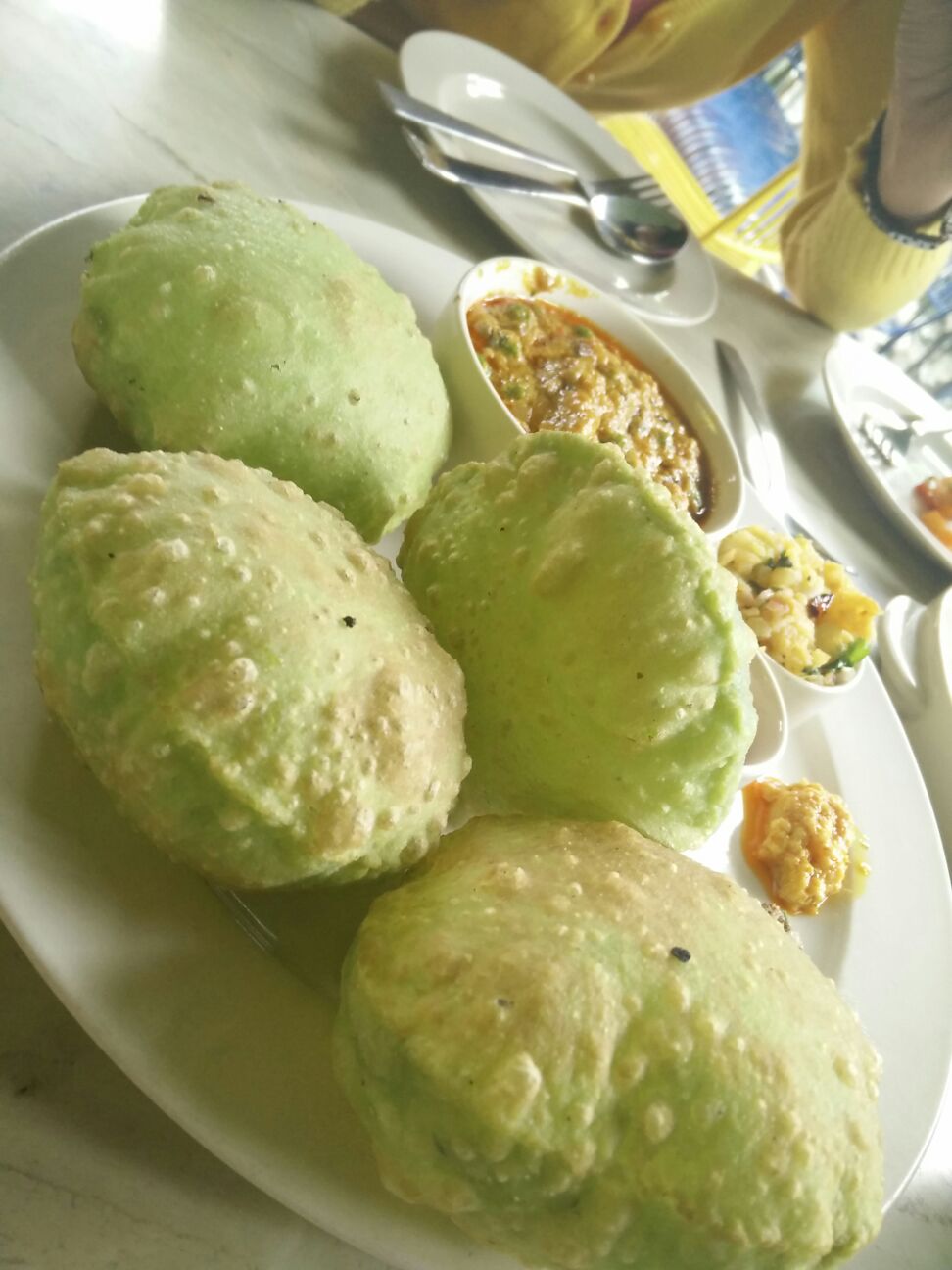 Apart from the food, the Potbelly Rooftop Cafe in Shahpur Jat also offers a variety of delicious shakes. The Peanut butter oreo shake was the best of them all.
All in all, The Potbelly Rooftop Cafe is a MUST-VISIT restaurant. It is high time that you get the taste of the never-before-seen in the mainstream, the Bihari Cuisine.
FOODelhi Grade Card for The Potbelly Rooftop Cafe
Service- 4/5
Ambiance- 5/5
FOOD- 4.5/5
Value for Money- 4/5
Overall- 4.25/5