Masala House is a fine diner nestled in the plush neighborhood of Sunder Nagar. The austere interiors and hospitable staff ensure one thing for sure and that is top-notch contemporary Indian food. They have their focus set on giving you nothing else but a fine culinary experience that would keep calling you back.
Wanting to try out their signature butter chicken for long, little did I know that it would be their brand new menu that would cast an enchanting spell on my taste buds. The new menu at Masala House boasts of Pan-Indian classics with a twist of Awadhi & Coastal inspired flavours.
The Kataifi Achari Arbi was a burst of rich flavours that are revealed as the vegetable (covered with crispy vermecilli) melts in the mouth.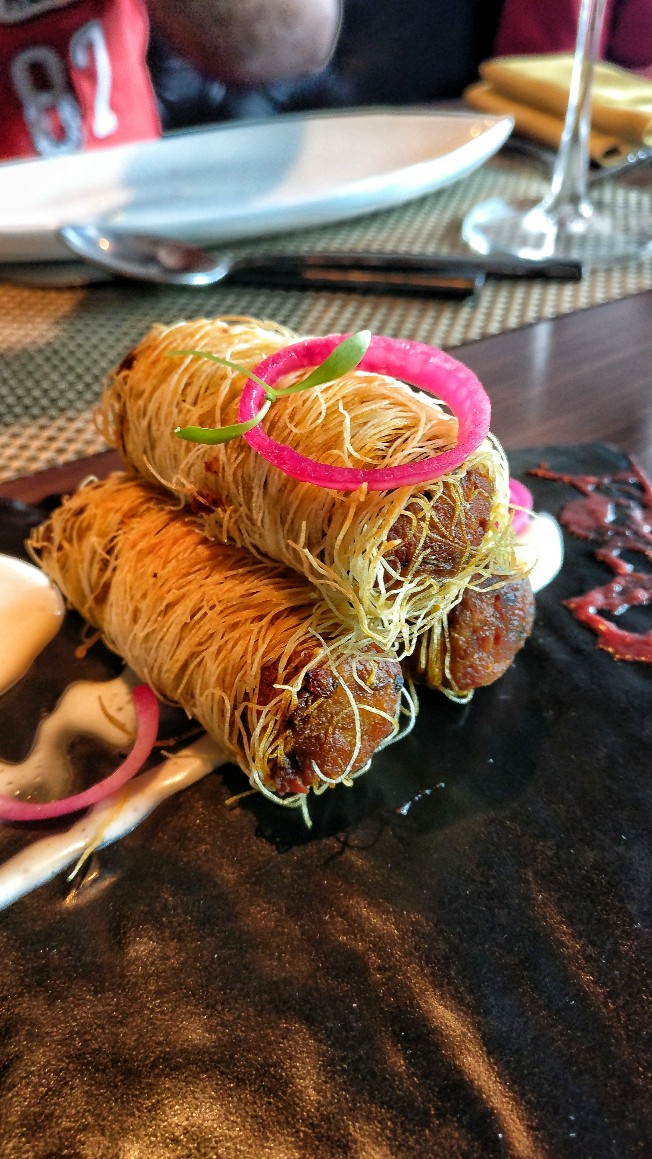 My hunt for perfect Dahi ke Kebab ended with the Masala House signature rendition of the dish. Crispy crumb coated kebab fingers filled with perfectly spiced (flavored with just the right pinch cardamom) Hung curd.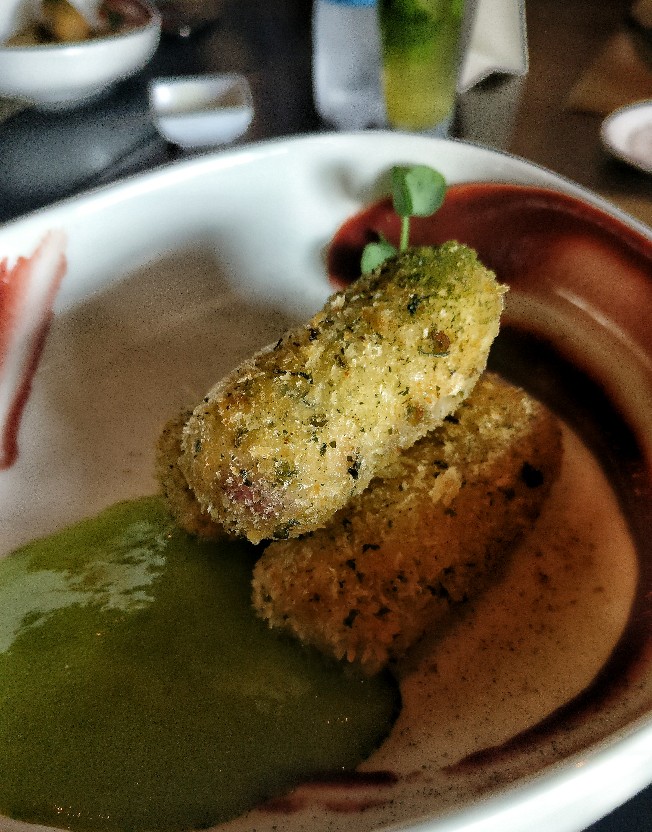 I have always felt that Vegetarian kebabs have been under-rated for long even though they pack a great deal of rich Flavors, which entice even a Non-Vegetarian craving palate like mine. The same is well demonstrated within the new menu at Masala House.
Well, as expected the Non-Vegetarian appetizers were equally scrumptious. Served on a skewer itself, the Dora Kebabs had the right firm texture packing a host of juicy, spicy flavours.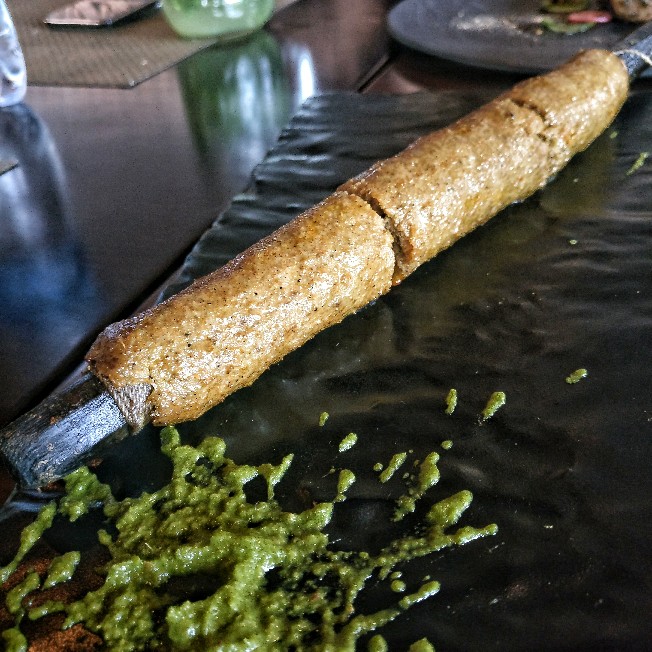 Talking about the winning appetizers, The Kadi Patta Jheenga is the first one that comes to my mind. This was one of the most delicious prawn dishes I've ever tried. High quality fresh prawns tossed in wonderfully smoky flavours with the kadi patta and mustard seeds adding just another dimension to the meaty prawns.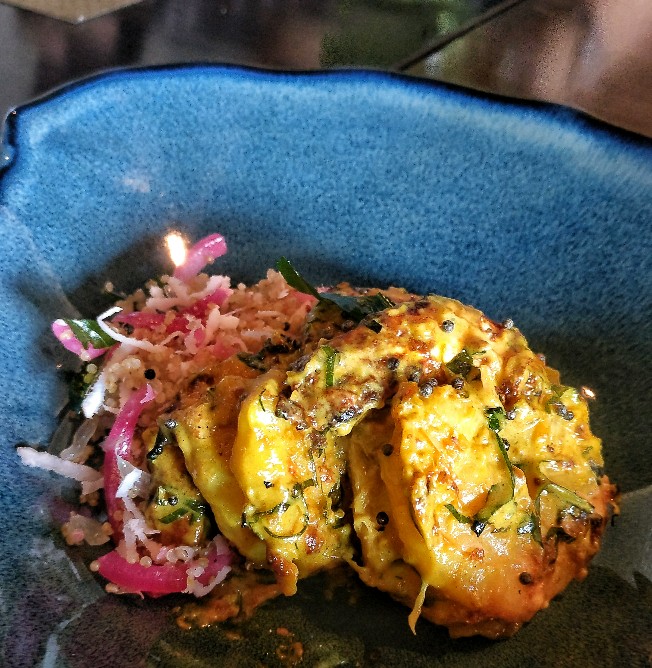 Going out-of-the-box, Masala House is serving Salmon Fish Tikka under its latest menu. A restaurant as fine as this one could be easily trusted to craft magic with the flavors as delicate as a Salmon's and fuse them with not-so-subtle Awadhi Flavors. The dish was indeed a great one, kudos to the Chefs here.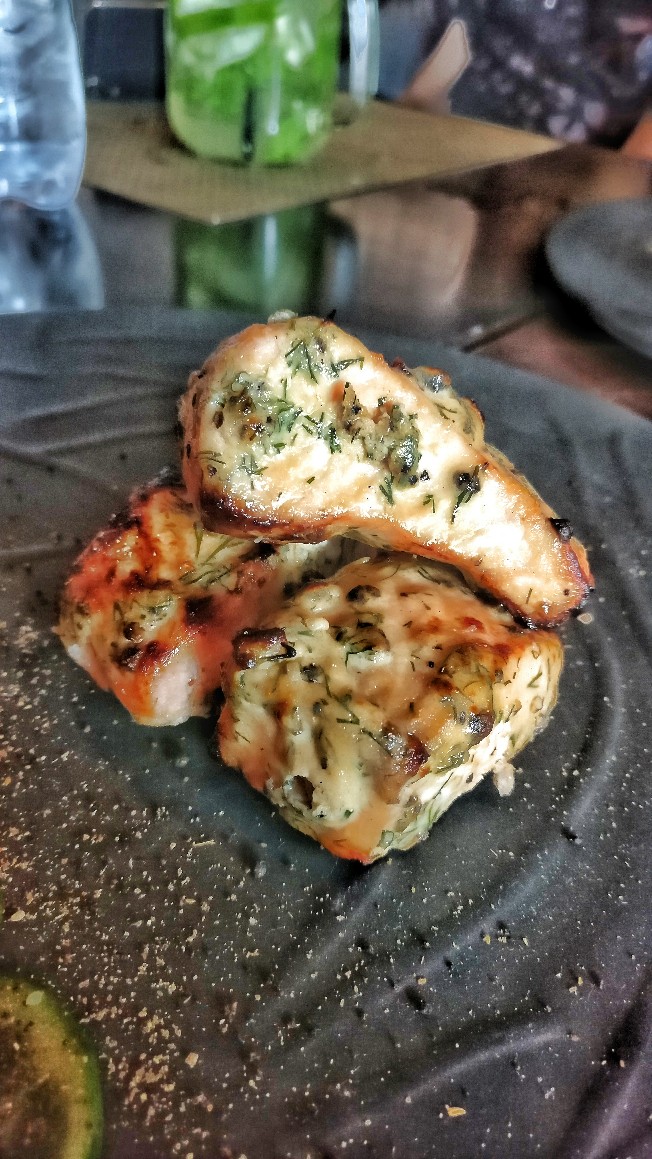 I must tell you that I didn't miss out on my Butter Chicken Bucket list and the same was the first thing I called for when it was the time for Main-Course. I instantly fell in love with the rich tomato gravy that had the perfect balance of Tanginess, sweetness & saltiness. The same went amazingly well with the piping hot & flaky Amritsari Kulcha.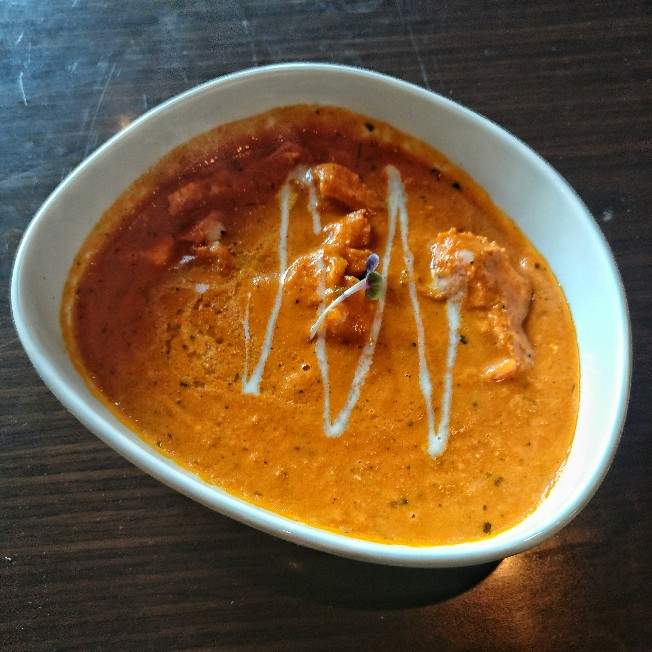 Other delights that can be tried under the new menu here include; Bhavnagri Mirch Kadhi- A wonderful version of the Kadhi as we know it, packing a fiery stream of flavors.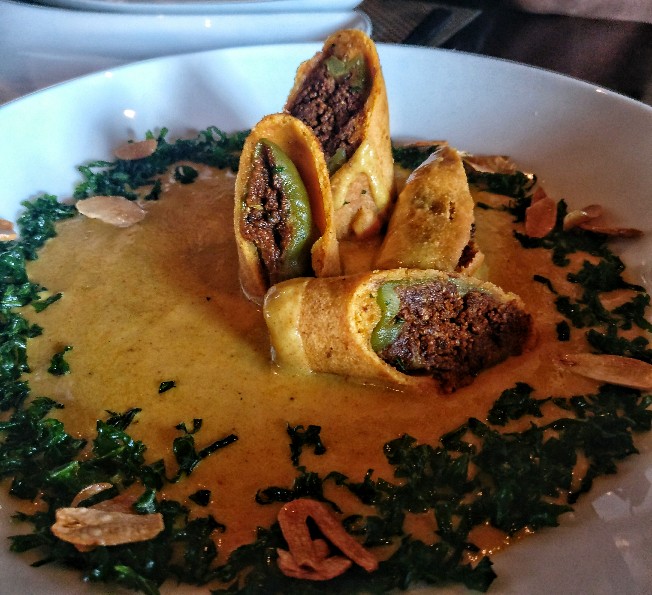 In Desserts, don't forget to try the Gajar ka Halwa Kunafa- A marriage of Indian & Turkish desserts served in the signature Masala House style.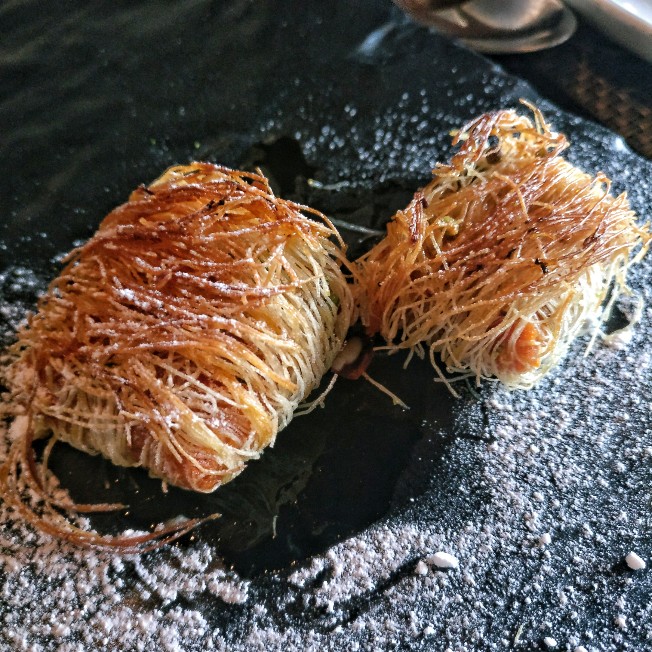 I'm definitely going back for another meal full of delectable surprises that are crafted keeping in mind the essence of Indian cuisine and at the same time, adding that magical contemporary twist.