Satya Niketan is indeed a very buzzing market for the students. Having said that, it is chaotic as well. The busy roads and the constant commotion contribute to it not being one of the more peaceful areas to hangout. If you agree with us, come we'll suggest you a place, where solace is in plenty and the hustle and bustle is cut down by leaps and bounds, the vibes are beautiful and the food, well that is still the USP.
All this could be found at a cafe which is very well placed within Satya Niketan but on a rooftop. Overlooking the huge ground of Sri Venkateshwra College and the Woods of Dhaula Kuan Ridge, the Crazy Kitchen Rooftop Cafe is a beautiful place to eat and hangout with your friends. The design reminiscent of a Goan Shack, is indeed enough for you to feel like staying there for hours, enjoying sumptuous yet pocket friendly food.
The story of this place is what makes it much interesting. Chef Jayant Chaudhary, whose brain child this cafe is, started from a small food stall in the same area. His passion for food and good intent in serving the best to his patrons, made him a favorite amongst the students and customers. All his hard work paid off in a huge way when he finally opened this gem of a place called, Crazy Kitchen rooftop cafe.
Mr. Jayant and his family now run this pretty looking rooftop cafe which offers a view like no other cafe in the area. Not only that the whole menu is reasonably priced, but the preparations are of utmost quality and quantity.
You can also grab a Sheesha by choosing from the assortment of flavors they have. To go with that, you can order a thick chocolaty shake or just a cool cola mojito to beat the heat.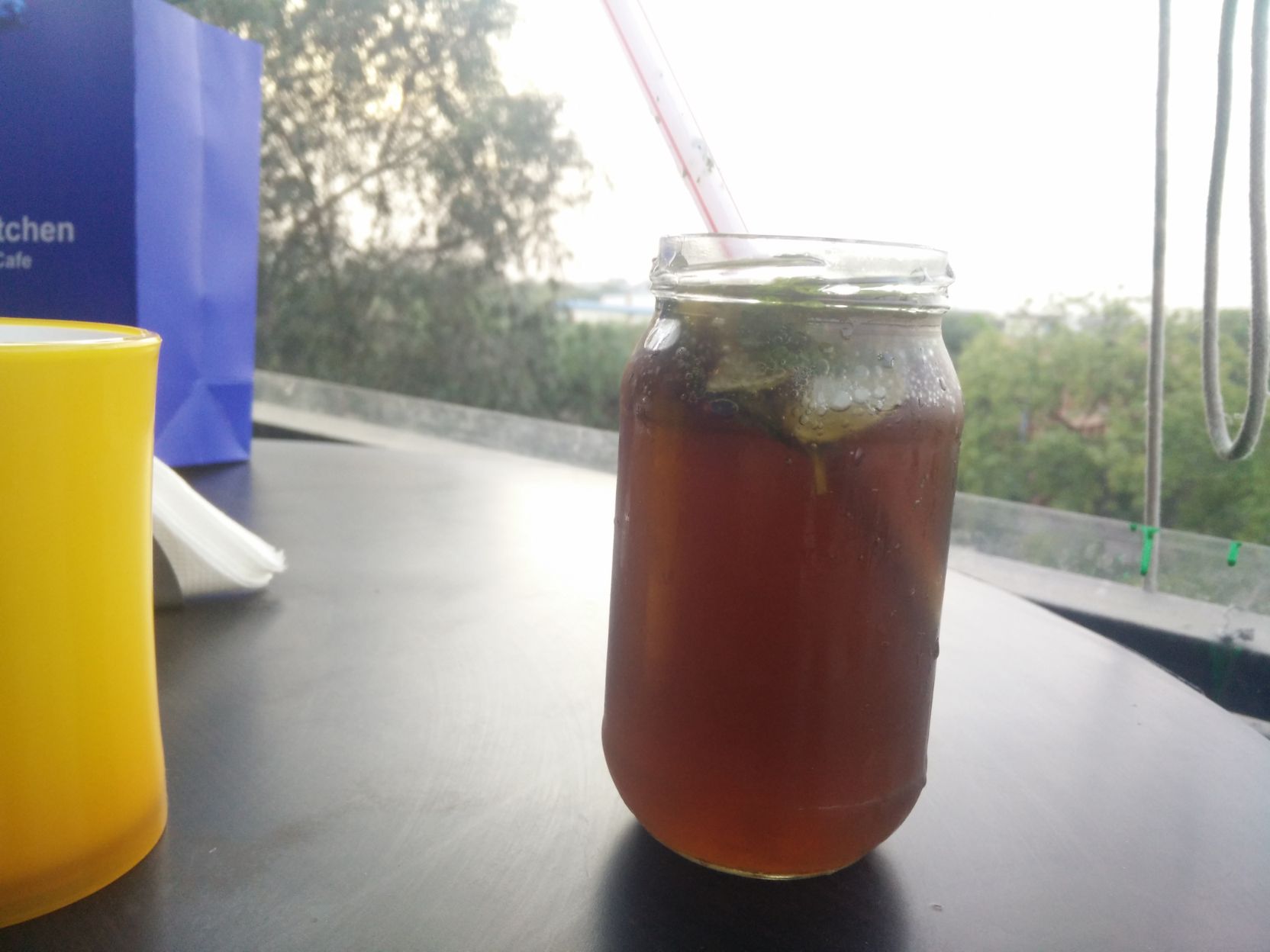 For quick bites, I would really recommend the Masala Fries. The presentation really catches your eye, because these perfectly cut and deliciously spiced fries are served in a metal dust pan. Now that is one quirky way to serve food. The fries carry a garlic mayo dip with them, which in itself brings out a nice balance of flavors.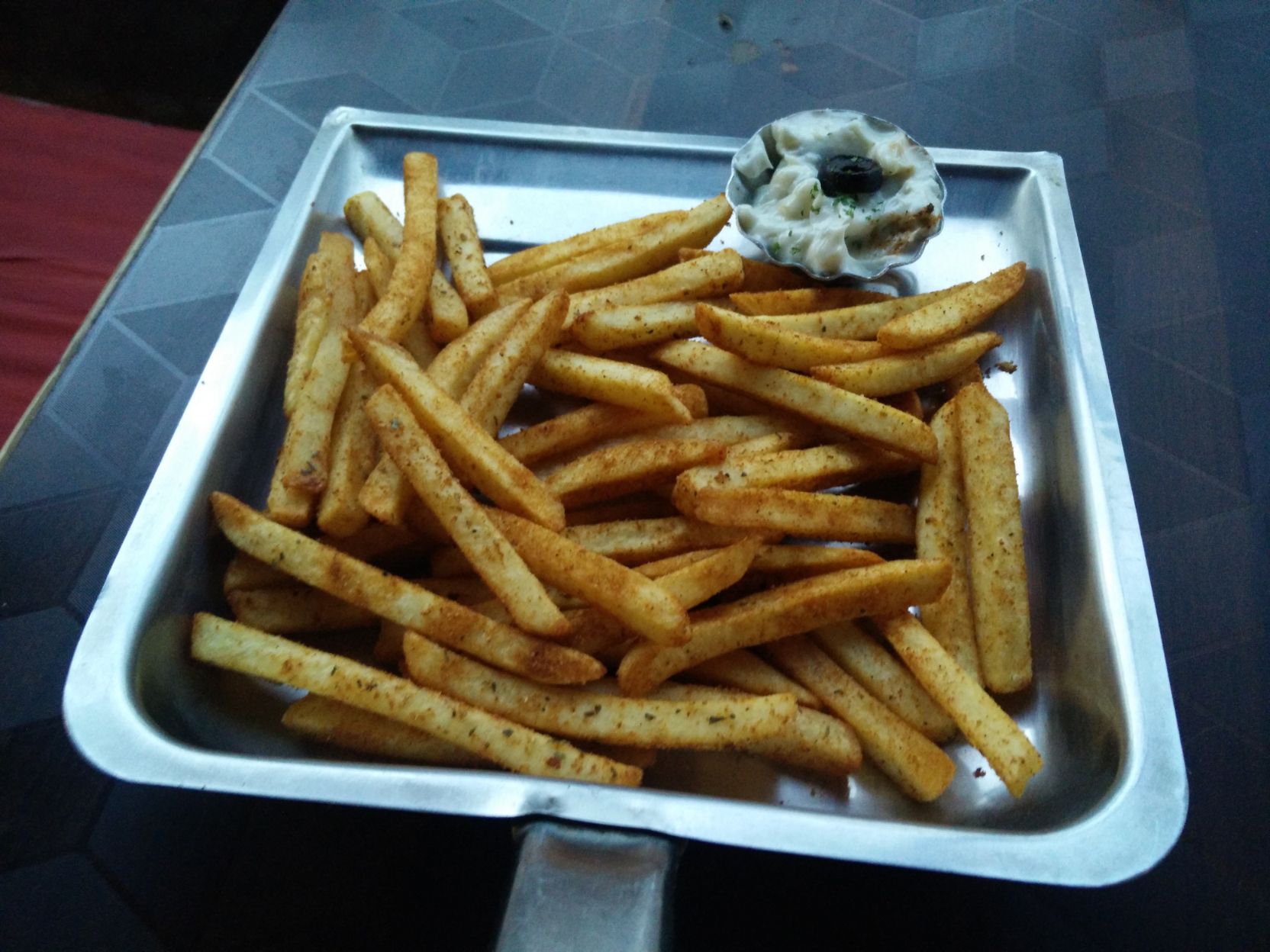 The essential comfort food like Pasta is also served here. I tried the Vegetarian White Sauce one, and had no complaints from it. Just like any other well made pasta, it was deliciously thick and cheesy. The portion size is enough to fill your tummy.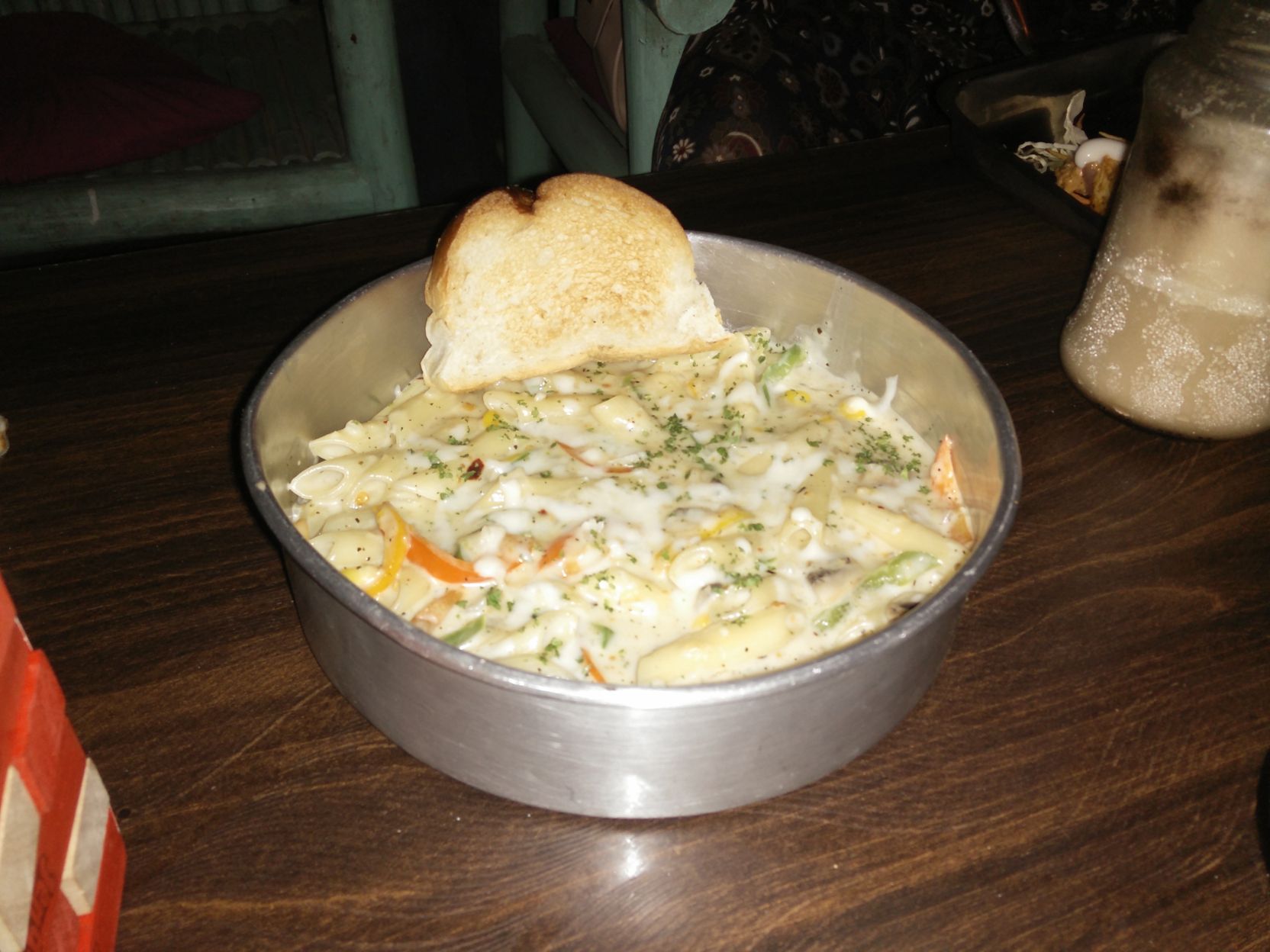 The best part about our meal was the Chicken Coronation Sizzler. Now this is something I would strongly recommend to the avid chicken lovers. The dish tasted that good because of the yummy Indo-italian flavors in which the chicken was cooked. Served with fresh onion rings and garlic chilly and mayo dips, had I not used the cutlery, I would've surely felt like licking my own fingers. You just can't miss this one.
On our special request, Chef specially prepared a key lime pie for us. This dessert was heavenly, to say the least. We did recommend him to make this one a regular part of the menu at Crazy Kitchen Rooftop Cafe. Wish that happens soon, so that when you feel like going there after reading review, you also get to try this amazing dessert.