---
So my favorite pizza joint is now serving awesomeness at yet another location in Gurgaon. This time it is Sector 22's turn to be blessed with some delicious, innovative and gourmet pizzas. The Chefs and Creators at Crusty have come up with some really out-of-the box fusion pizzas.
The Laal Maas Pizza
---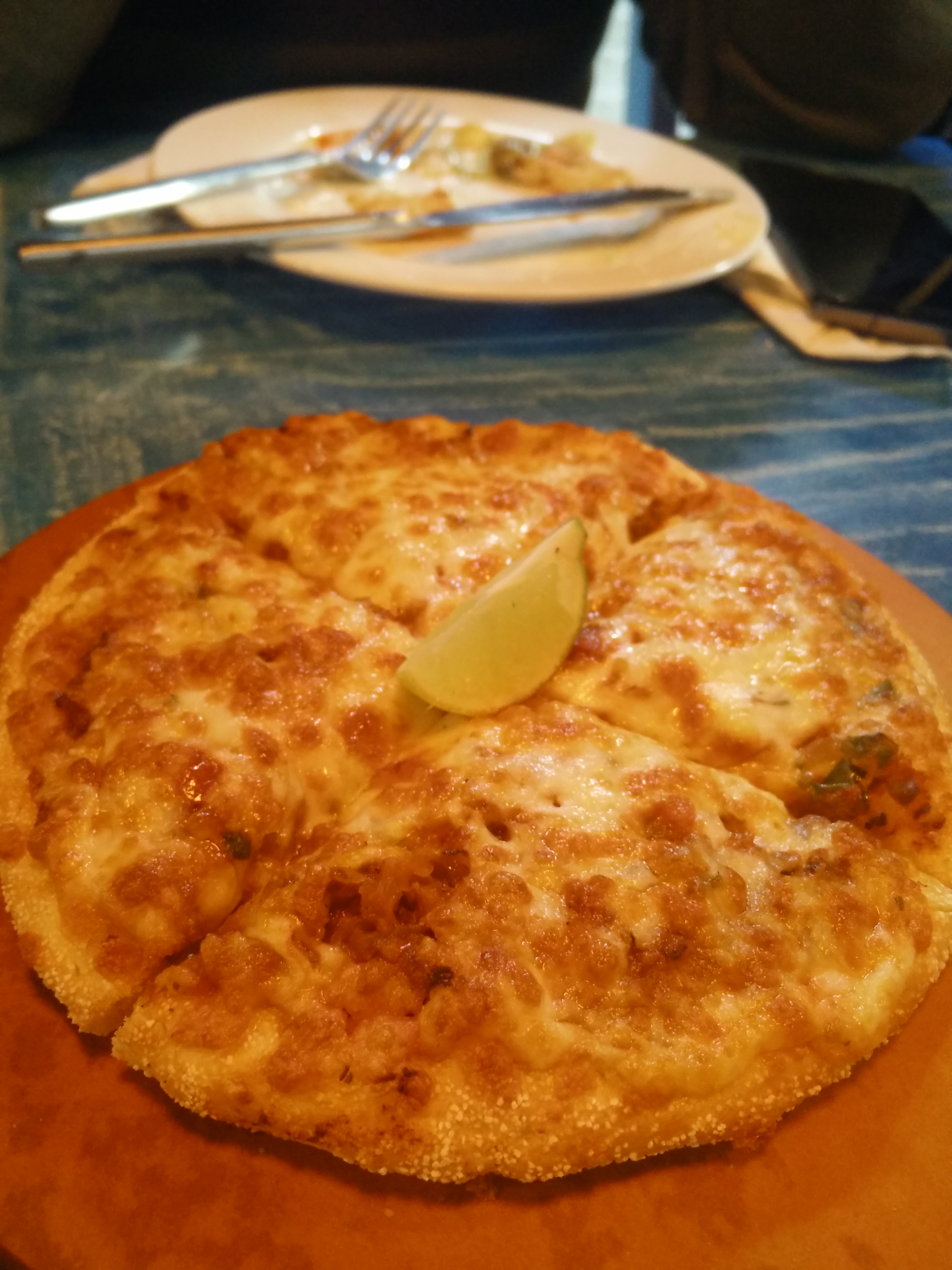 I have one word for this one, WOW. This explains how much the flavors and spices amazed me and my taste buds. A fusion of Rajasthani and Italian flavors that no one ever thought of. Looking like any other pizza, this one packed such a fiery Indian twist below the well backed golden brown mozarella. It was served with a super spicy chilly oil. If you're game for steam from your ears, this is probably the best fusion pizza you'd have tasted in a while.
The Sea Food Pizza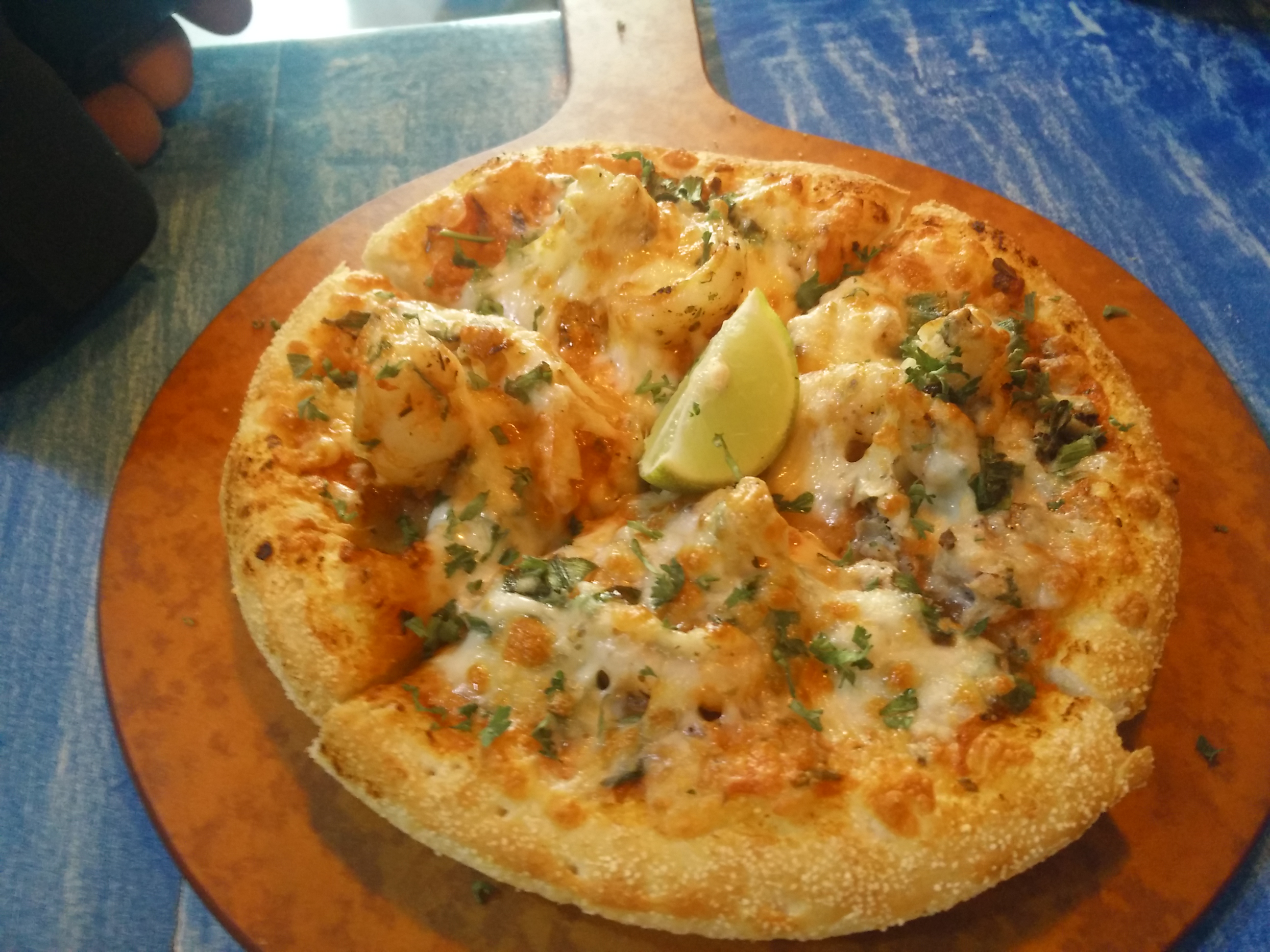 We've seen all kinds of toppings, however, fresh seafood on a baked crusty goodness is rare to see. Hence, this Pizza was a bliss for the seafood lover in me.
Hell Barbeque Chicken PizzaPizza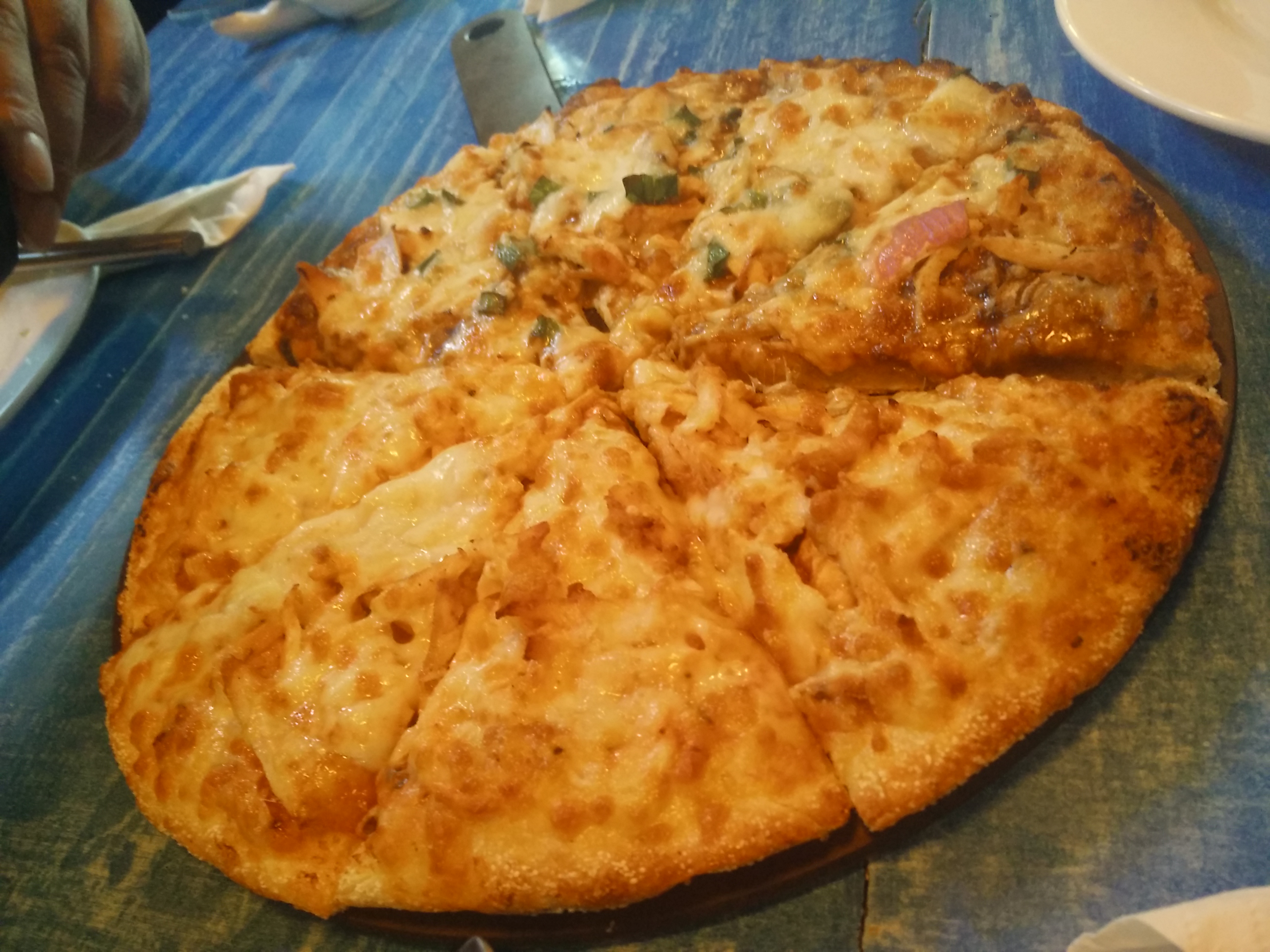 I drool while naming this one. If you're a fan of sweetish BBQ sauce flavors (like me), you'll totally love this pizza. This one also had a twist of chilly sauce. All this is of course with deliciously well cooked pieces of chicken.
Chicken Lovers Pizza
Literally justifies the name. Delicious golden brown Mozarella cheese, signature Crusty sauces, Well cooked crust and all this with marinated chicken breast fillets and grilled chicken.
Apart from these, there are the classic Peri Peri Chicken and Veg Pizzas. They have an amazing range of Pizza sauces and dips, which includes Peri Peri and pesto. Peri Peri Pizzas are the speciality and all the pizza lovers must try them. Spirally spread sauce over the chicken/veg pizza just makes you eat the whole portion at one go (as they say, one eats with the eyes first)
The USP of Crusty is the fact they use the freshest of the ingredients. Most of the condiments are pure and house made. So even if you order a dessert or a shake that has Nutella in it, you can be sure that that is exactly what your dish would have (especially since a lot of restaurants may not use the pure Nutella and indulge in mixing).
For this reasons, even the Pastas were fresh and delicious. I tasted the Vegetarian Pesto (green sauce) Pasta and it was creamy, well cooked and yummy.
Spinach Ricota Ravioli took some time to be served and I am sure it was because the chefs wanted to send out nothing but perfection.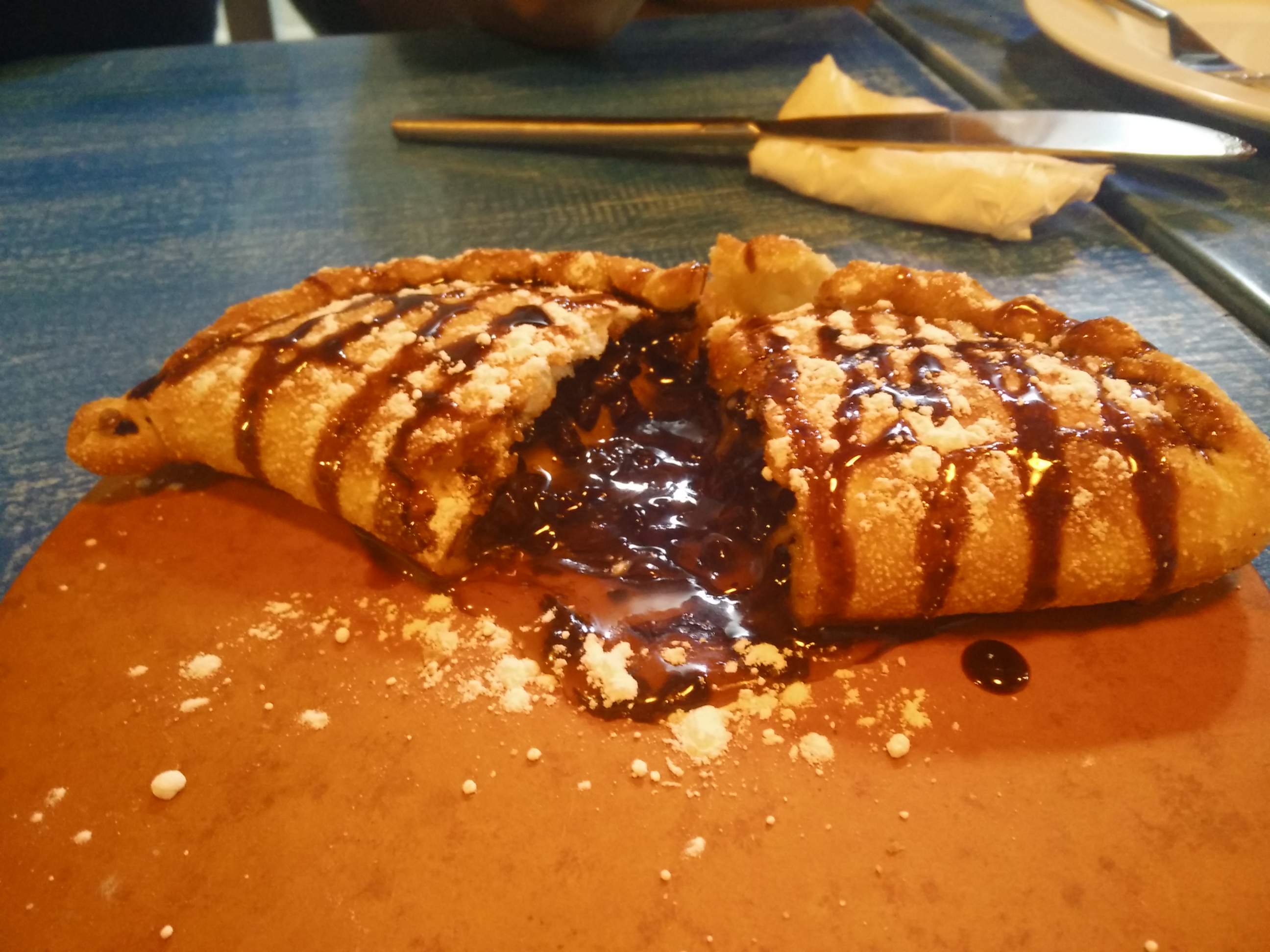 They also served chocolaty shakes and frappés. I really loved White Chocolate Shake. It had a generous dose of white choco chips and vanilla ice cream. Must Try.
For desserts, they have stuffed Calzones. Really different and rich. The variants include Nutella Hazelnut, Fruit and Nut and Caramel. A nice getaway from conventional desserts, The Nutella one was my favorite.