Pizza is now available in plenty in our town, Gurgaon. Hence, now it is all about choosing a pizzeria that pushes all limits to ensure a world class Gourmet pizza experience, and also adds a great value to this favorite Italian dish of ours'. Recently, I happened to visit the Fat Lulu's Pizzeria in Crosspoint Mall, Gurgaon and I am super impressed with what all these people are offering. Not just a pizza, it is an experience at Fat Lulu's.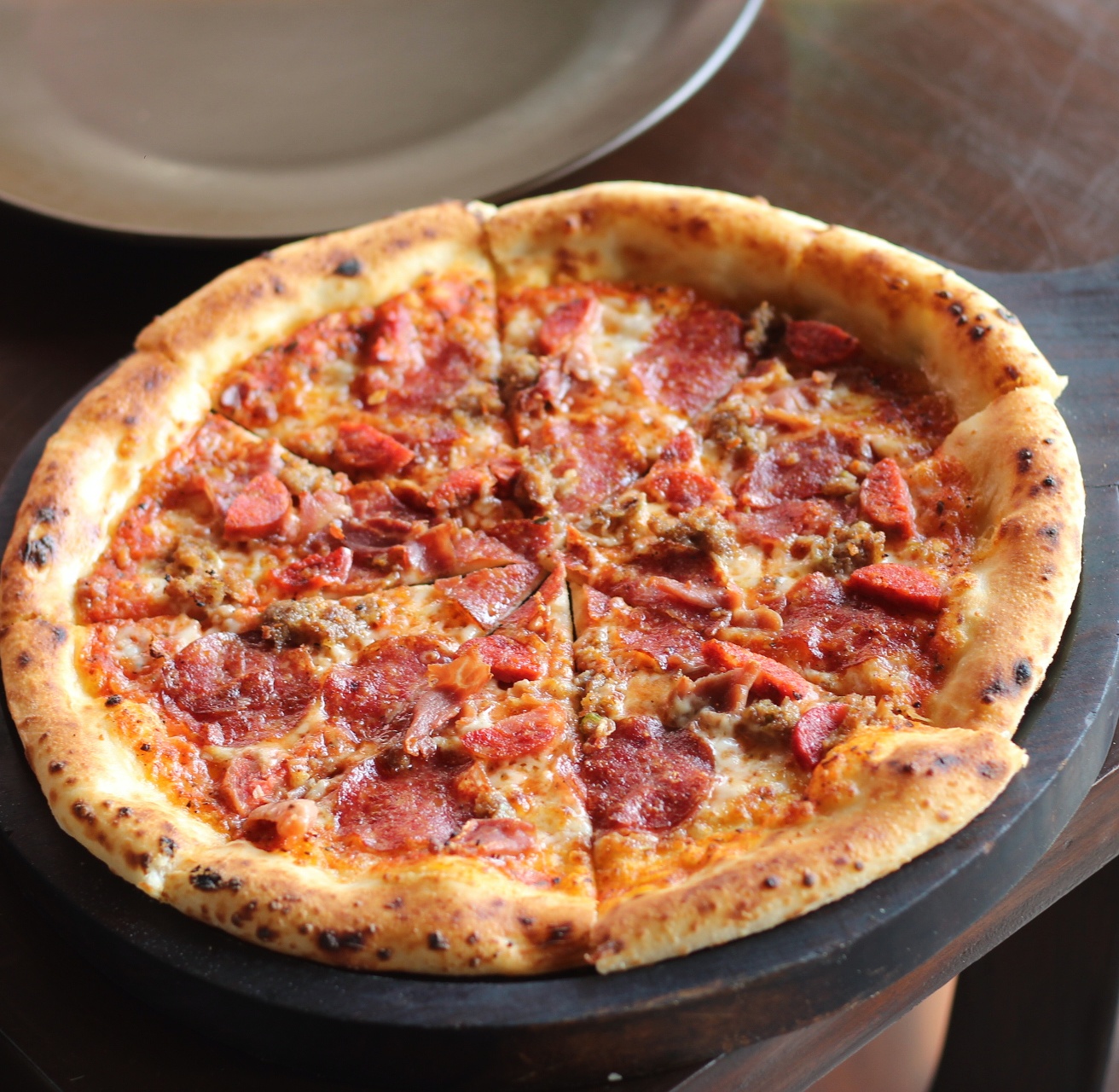 With its rustic westworld interiors and decor, Fat Lulu's gives a very vintage ambience for the customers. The live kitchen ensures that you always have your eyes on the Pizza, while it is made fresh right there and then. Right from the preparation of dough, to the preparation of their signature pizza tomato sauce, everything is done in-house. For the dough, they use the superfine quality 00 flour, which ensure a pizza base that is uber delicious. While the option of thin crust is also available, the napoli hand-tossed base is their specialty and having tried it, I must say it was very light and fresh.
The tomato sauce has a signature recipe, and is made from the freshest San Marzano tomatoes which ensures the yummy tangy flavors on your pizza.
The star Pizza chefs at Fat Lulu's take their cheese very seriously and use the following variety of high-end makes; Fresh Buffalo Mozarella, Ricotta, Pecorino Romano and Gorgonzola.
I chose the Soho Napoli Pizza, a meat lover's delight. It had an array of flavorsome, meaty toppings like pepporoni, parma ham (painstakingly cured and aged for 18-months for that exotic flavor), ground lamb and Italian sausage, enhanced by the delicious sauce and a wonderful aroma, on the fluffy and light napoli hand-tossed base. The pizza was baked in an interesting Lava Stone Wood Fired Oven (no wonder the pizza had that amazing smokey aroma), which goes upto 900 Degrees to churn out some world class Pizzas in minutes.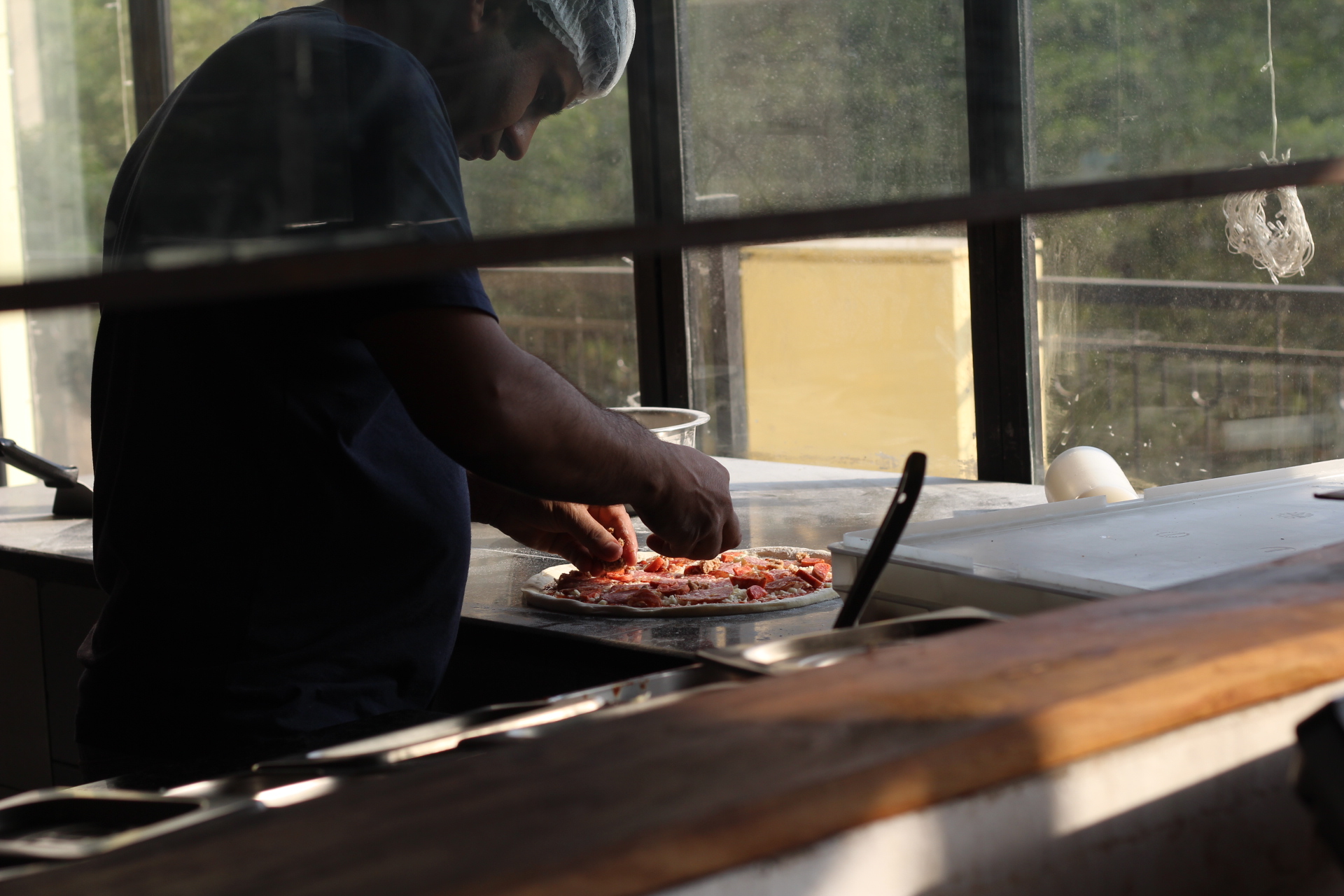 For appetizers, I highly recommend their Savory waffles. I tried the Chicken and Leek and it was brilliant, being my first stint at tasting waffles that weren't sweet, I was super surprised with the delicious and lingering flavors. The dip was also a great addition.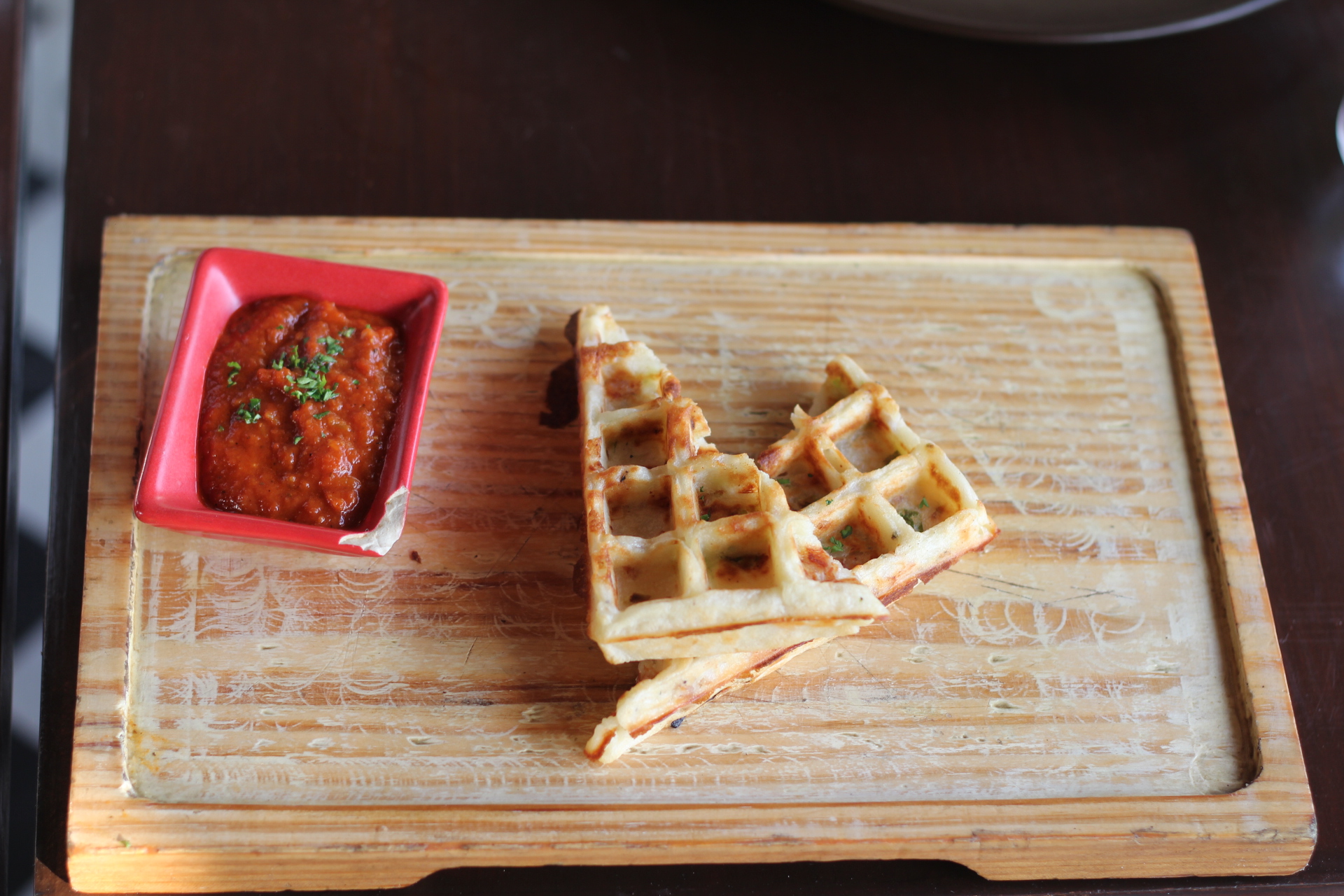 Music lovers are also up for a treat with their soulful playlist full of Jazz and Blues. They also have a lot live gigs to ensure there is never a dull evening. A lot of other networking events, book readings and comedy nights take place to ensure that not only good pizza, you're also surrounded by the intelligentsia of the town.
Fat Lulu's is indeed a great option for all you Gourmet Pizza lovers because of the choicest of ingredients and recipes being used by the team to ensure nothing  but the best Pizza experience.
Experienced the Pizzeria with www.blogbuster.in