Did we spot a Tiger at Jim Corbett National Park?
[Saw a tiger? How many Tigers did you see? Which all animals did you see?]
Well, these are probably the universally asked questions, asked from a person who visits a Jungle Safari. Especially, when people get to know that you went to Jim Corbett National Park (situated in Uttarakhand India), the frequency of these questions increases! I just returned from Jim Corbett and here is what I have to answer;
No, I didn't spot a Tiger at Jim Corbett.
But,
I felt the gush of fresh air of the pristine forests. Breathing air that was 750 times fresher than our city air. I slept in the lap of mother nature.
Our lovely resort, Corbett The Baagh, built inside the Patkot Village, was surrounded by a plethora of trees. We were told by Mr. Imran Khan (a Wildlife expert and a Nature lover) that the natural forests produce 750 times fresher oxygen than planted forests (the most common ones in Delhi or any other city).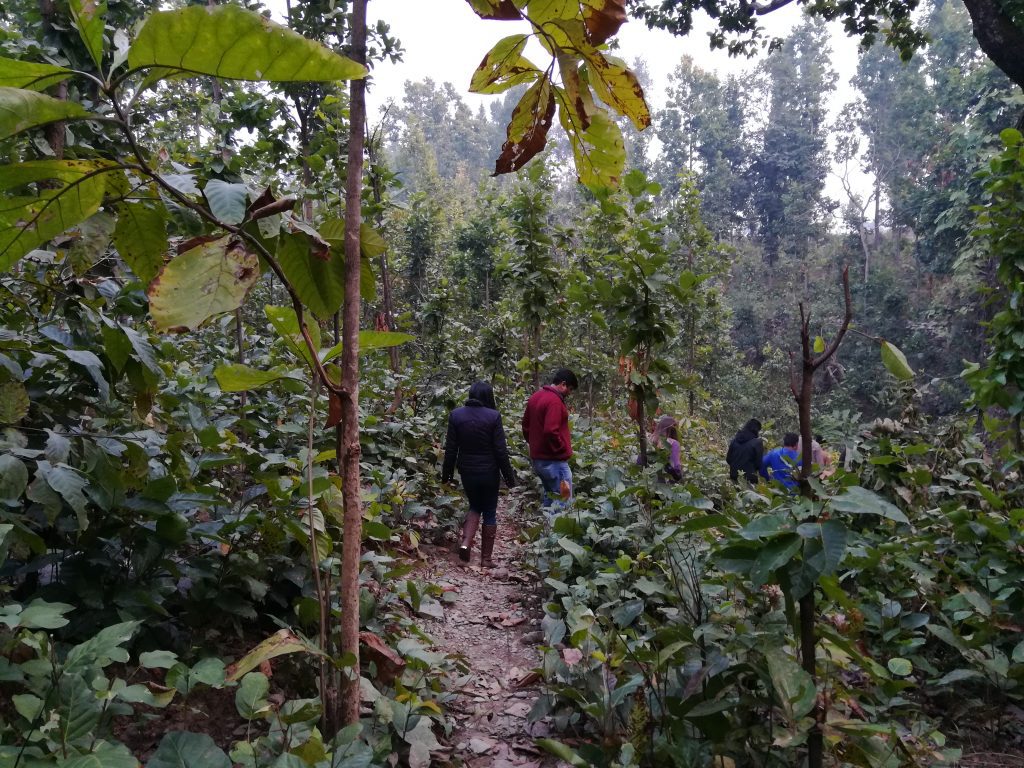 No, I didn't Spot a Tiger at Jim Corbett.
But,
I woke up to a view which others dream of. Our room overlooked the mighty beautiful hills of the Shivalik range and hence, every morning was a treat, as much for the senses, as it was for the eyes.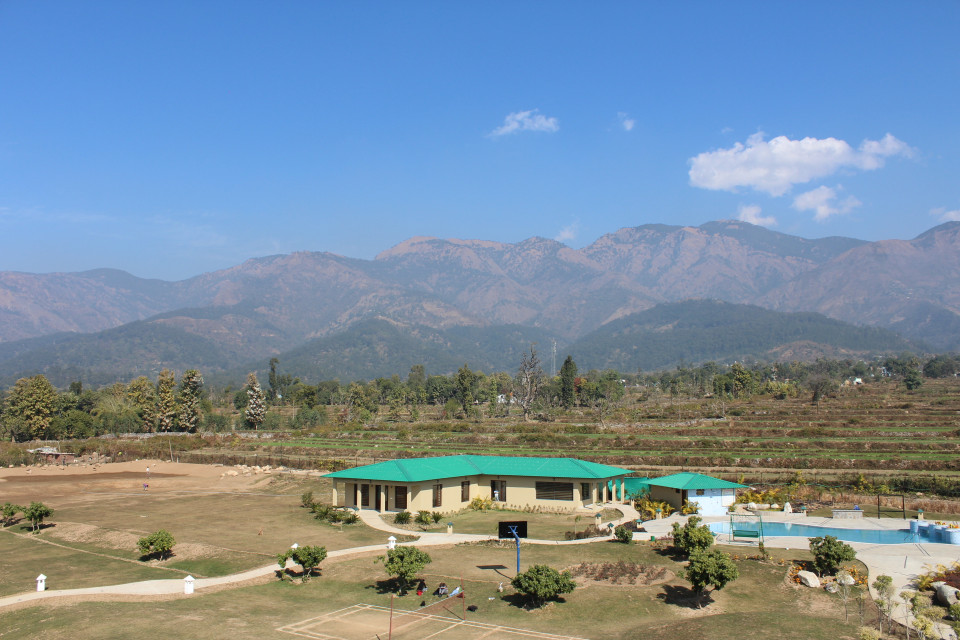 I didn't spot a Tiger at Jim Corbett.
But,
I found new friends, also had the company of some old ones. I got a stronger bond with all of them, as we ate together, we hiked together, and most importantly, absorbed the beautiful nature together.
I didn't spot a Tiger at Jim Corbett.
But,
I met Mahinder Ji and Bhatt Sahab who were there as our guides (just a designation, they were much more than that), and we got to hear their Jungle stories, about the struggle of the villagers, about their surreal encounters of the wilderness. Bhatt Sahab went a step ahead with his impersonation of animal alarm calls. He showed how Barking Deers, Lemurs and other members of Corbett announce the herald of the mighty beast.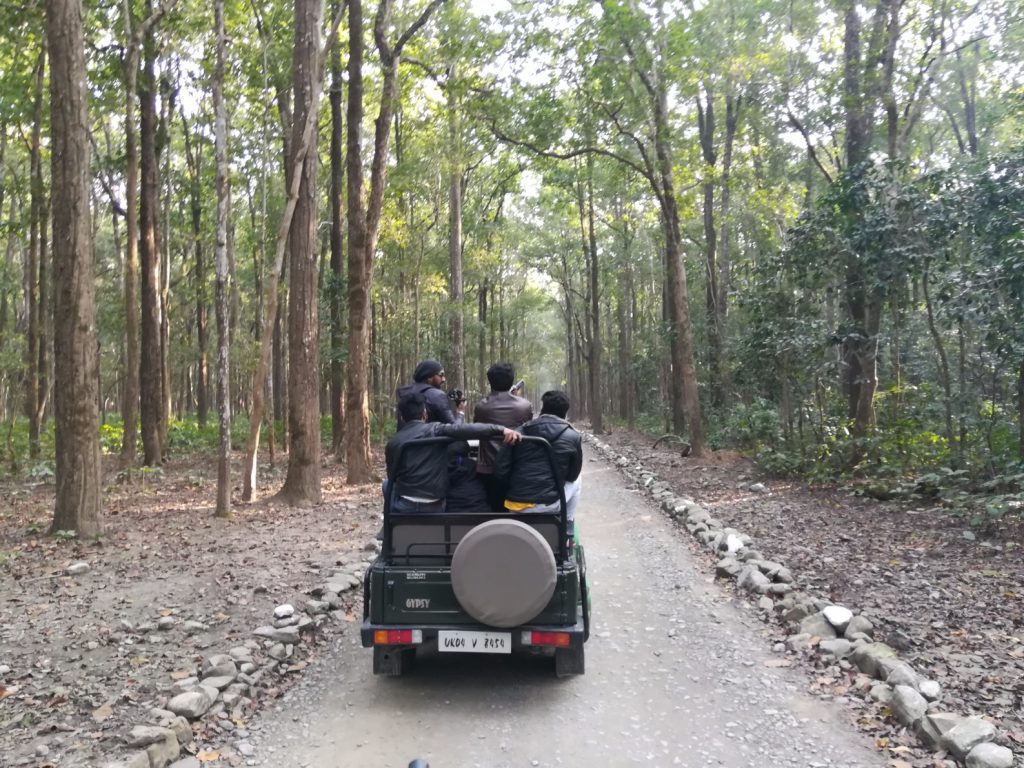 I didn't spot a Tiger at Jim Corbett.
But,
We paid a visit to the beautiful Amtouli Village, somewhere in the hills near Patkot. After having a quick breakfast amidst the serene hilltop, we trekked 5 KMs downhill and went through the paths used by the villagers and even the animals to go places. We spotted some exotic birds and learned a lot of things about plants, trees and other members of the animal kingdom.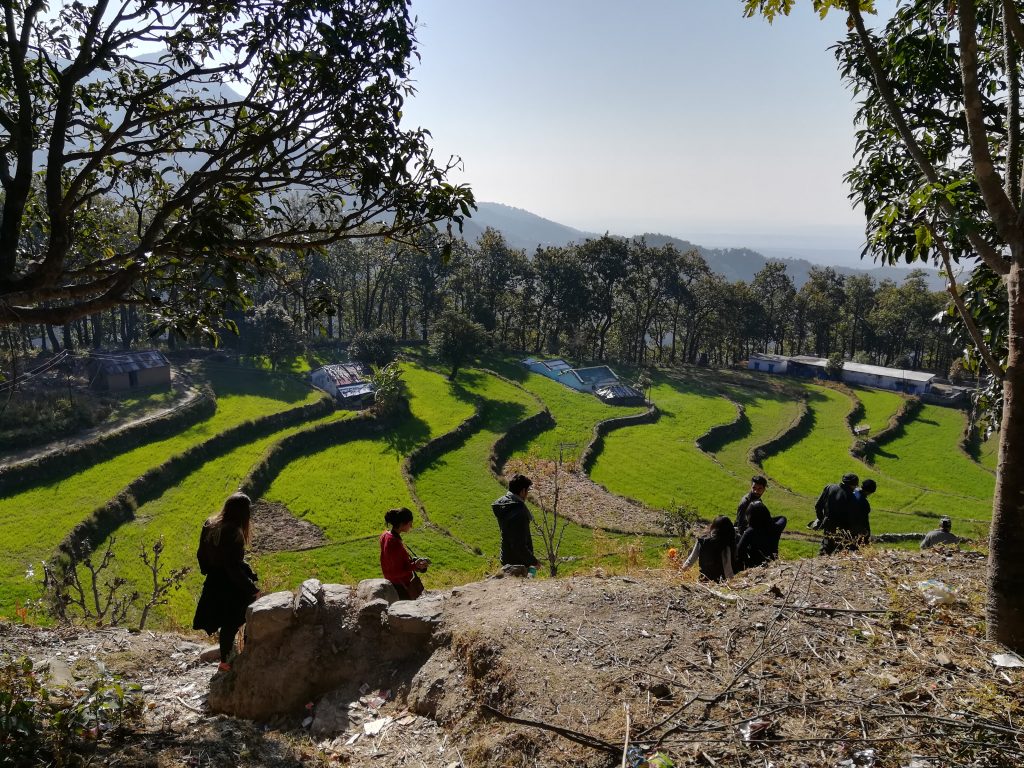 The villagers co-exist with the wildlife and bear any damage that the animals do, be it to the lives of their loved ones or to their harvest. They never engage in vengeance, as they know how important a part that these animals and nature at large, plays in their lives.
No, I didn't Spot a Tiger at Jim Corbett
But,
I spent an evening at a local Kumaoni household, had a cup of tea with them and most importantly, celebrated the ushering of their plantations. As my family and friends in Delhi celebrated Lohri, I celebrated the Ghugutia festival. The women of the household cooked a snack called Ghughuti, deep fried sweet and salty dough. We enjoyed this snack over stories about the Ghugutia festival where the children of the household make a garland from these snacks and sing songs for the Crows. The festival has a mythical significance and at the same time a way of saying thank you to nature and wildlife.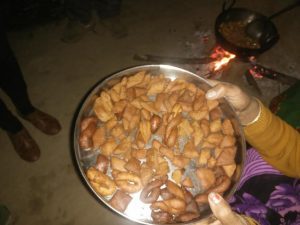 I didn't spot a Tiger at Jim Corbett
But,
I did spot some magnificent and exotic birds during our treks and during our Jungle Safari, we also got a sighting of the Sambhar Deer, the barking deer and the most adorable of them all, the spotted deer. The curiosity in their eyes was intriguing, or maybe, they were just posing for our cameras.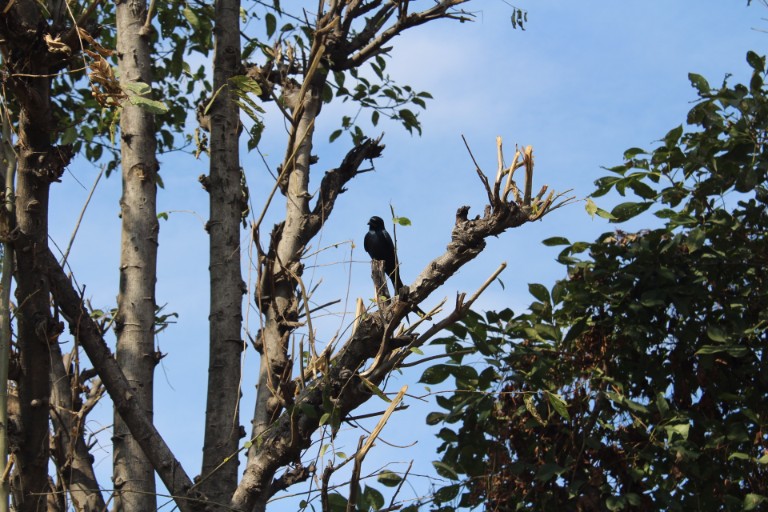 I also heard a barking deer's alarm call, announcing the fantastic beast to be somewhere around. I saw its pug mark, indicating that the path we were traversing was also frequented by it.
No, I didn't spot a Tiger at Jim Corbett
But,
I also wasn't too far away from him.
My experience at Corbett The Baagh was an amazing one because this is where I learned that a visit to Jim Corbett is not only about Tiger tourism. It is all about a one-on-one with nature, interaction with the locals and forgetting everything to enjoy the tranquility of the forest, the hills, and the fresh air.