Mr Aman's love for the armed forces and his dad's inspiring stint in the same led him to open this passionate culinary project in the form of Bunker Cafe and Bar in Gurgaon's DLF Phase 4. And, it nothing like the Café Bars that usually open in the town. Full of army elements, the food itself makes a bold statement. Be it the very different drone pizza or the hearty Sword of Honor Burger.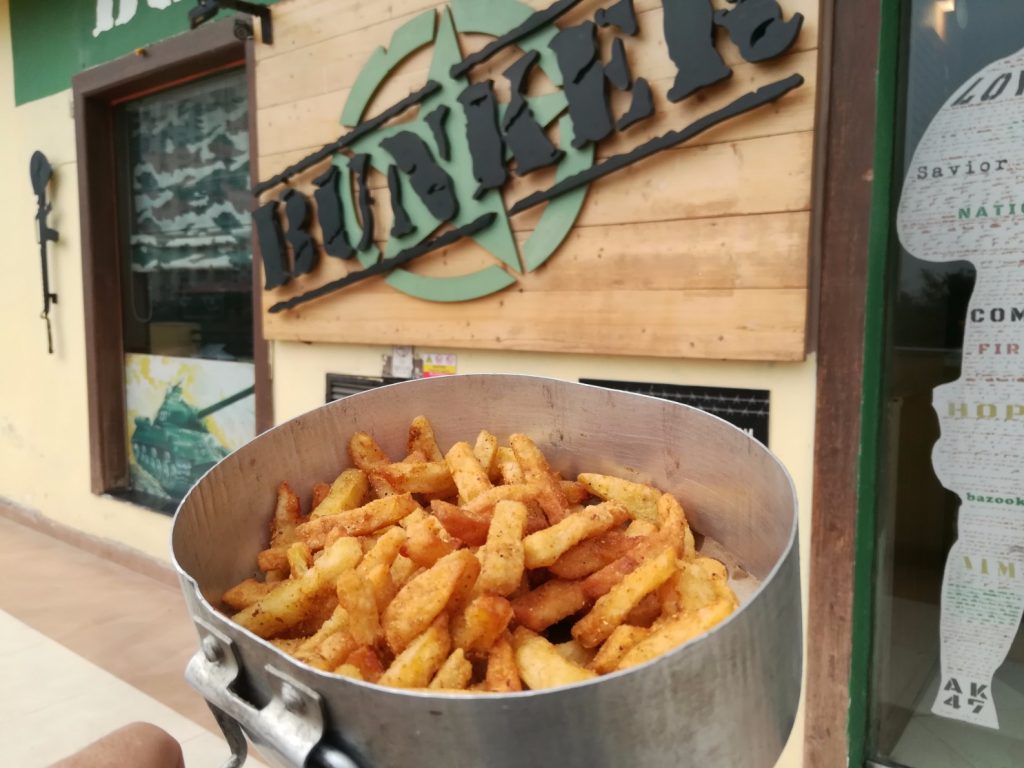 The dishes score excellent on both the conceptualization and taste. About the cocktails, yes they're one of the best in the league. If boozing is your mood, choose none other than Bunker Gurgaon because here, they chuck watery and sugar-syrup laden cocktails and make some strong and tasteful delights (as they say, Drink like an Army Man).
Here are some of my favorite dishes and cocktails;
The Sword of Honour Burger: With soft and naturally green bun filled with cheese, chicken breast, lamb patty, lettuce, and more. They've used spinach which imparts the color you see in the picture. Easily, one of the tastiest, heartiest burgers I have eaten in a while. Have a quarter or two and you'll be good to go. Want to eat the entire portion? Well, you've got a challenge for your foodie self. These were served with in-house Onion Rings. Easily the best burger in Delhi NCR.
The Drone Pizza: Definitely, it is a really unique type of Pizza (different from any other available in Delhi NCR). Very thin pizza sheet stuffed with veggies and cheese and then baked till crispy. Not overly cheesy, this one was light on the stomach.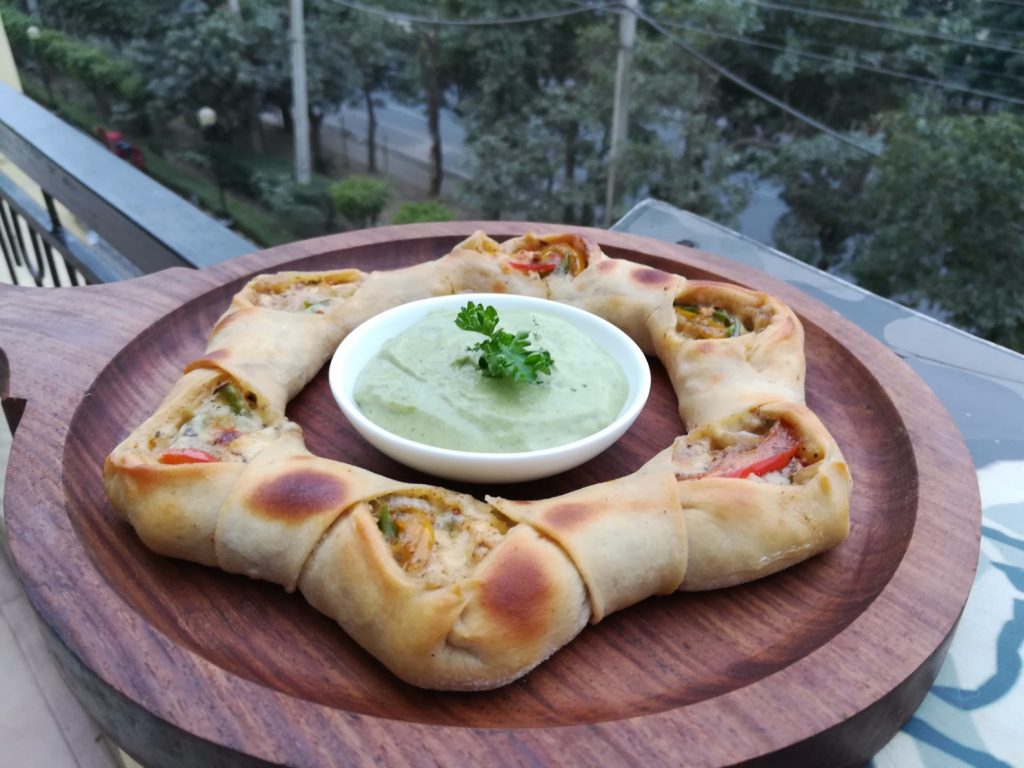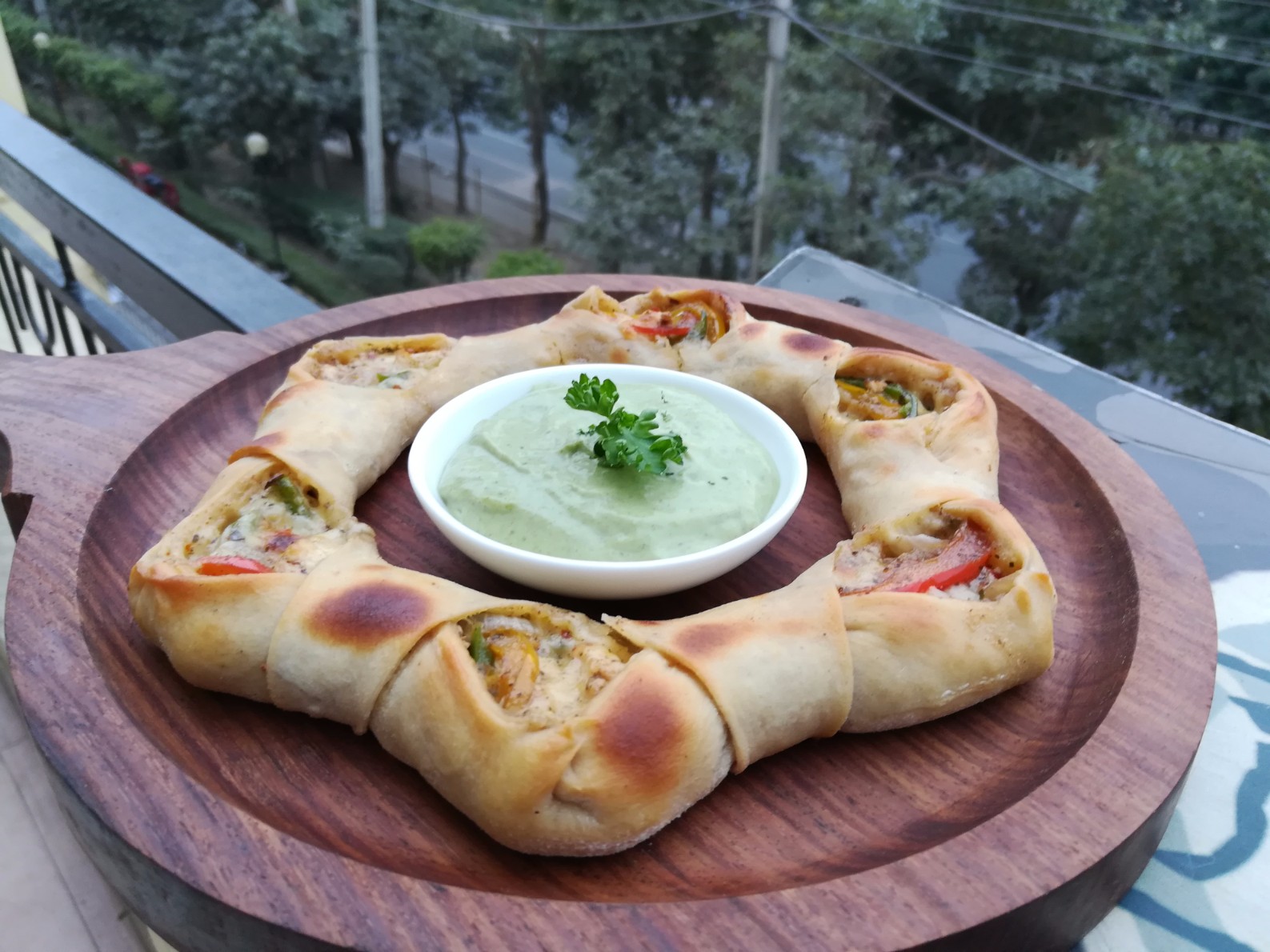 Kasturi Chicken Tikka: Chunky, succulent and juicy roasted chicken full of sumptuous, subtle and tangy flavors.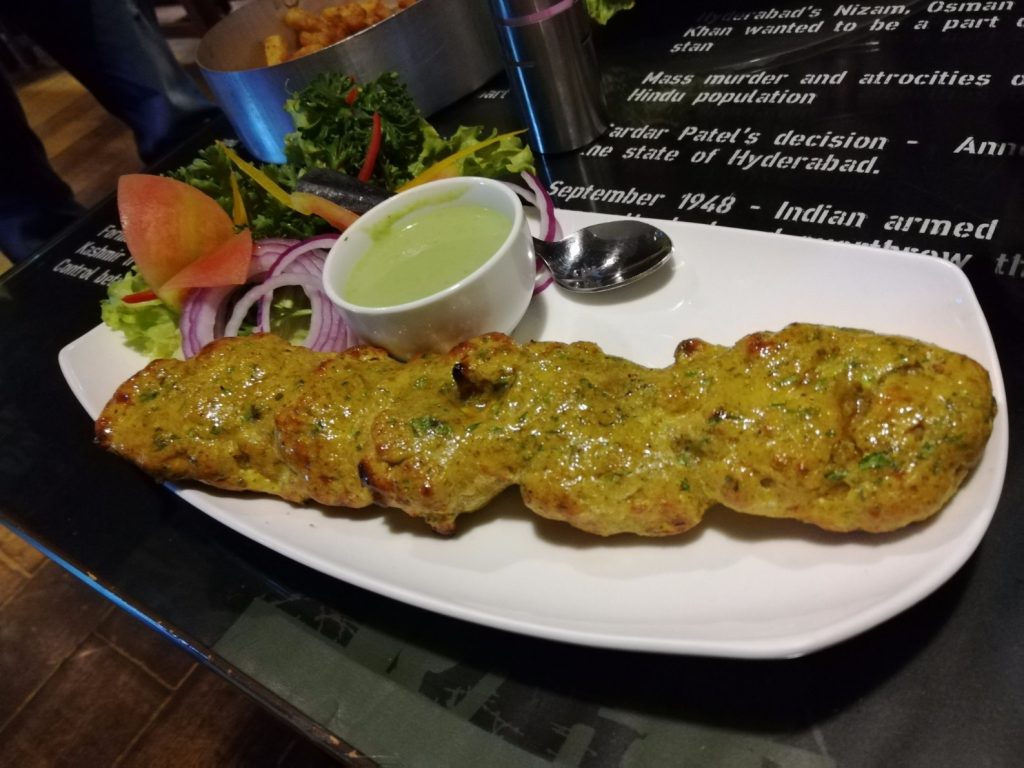 Murgh Malai Tikka: Creamiest chicken preparation in the menu, very rich in texture, simple yet delicious.
In Cocktails, the strong recipes at Bunker Gurgaon will definitely impress even the more seasoned drinkers out there. Must Try: The Fauji Tharra