If you ever thought that dining out is expensive in India's top restaurants, the coming few days will take away this complaint as Dine Out India's The Great Indian Restaurant Festival is here and they're offering a crazy discount of FLAT 50% on your food bill at 1000+ Restaurants of India. You can go ahead and book your table (before all the spots are sold out) here; www.dineout.co.in/girf
Not only on the food bill, a lot of restaurants are offering flat 50% Off on set 3-course meals, and even alcohol (yes that's right)
The festival is live till 10th February 2017 and I personally went and experienced the Dineout experience to see whether the 50% Discount is a reality. So I booked a deal for two at the Dharmendra (the Bollywood legend) themed North Indian restaurant, Garam Dharam.
The Deal? Flat 50% Off on the entire food bill.
How to Get 50% Off on Food Bill- GIRF 2017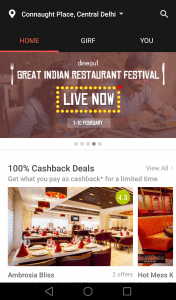 Step 1: Downloaded the DineOut App
Step 2: Logged In/Signed up with Facebook/Google
Step 3: Found Garam Dharam under the 'GIRF' Tab
Step 4: Confirmed about the Deal by reading the instructions on the deal page.
Step 5: Selected the number of deals I wanted to by (equals to the number of people in your group who would dine at the restaurant, each deal is valid for one person).
Step 6: Paid the Deal booking fee. (₹ 100/- Per Person, but Dine out almost always has a cashback offer)
Step 7: Waited for the deal Confirmation (instant).
Step 8: Called an Uber (Once you book a GIRF Deal, you'll also get 50% (₹ 50/- max.) off on your ride
Step 9: Showed my booking ID/message to the restaurant management (acknowledged without any hassles).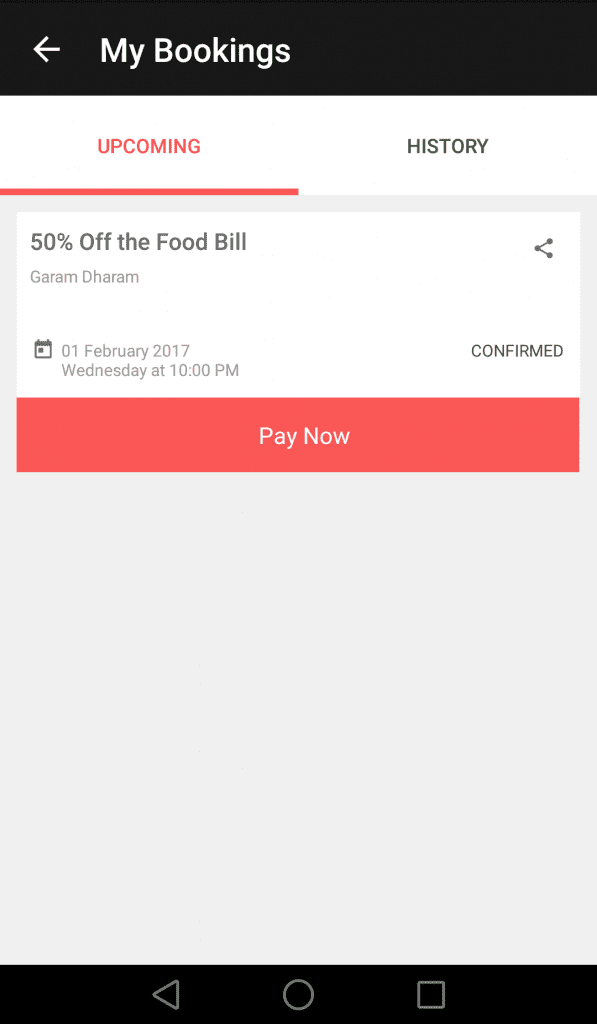 Step 10: Ordered, enjoyed and devoured delicious food at just the half price.
I had a  filling meal with my friend. We had Dhaba Chicken Tikka, Butter Chicken, Garlic Naan, and Butter Naan
I had been wanting to try the North Indian delights at Garam Dharam in Connaught Place, and thanks to Dineout India's The Great Indian Restaurant Festival, I got to devour a hearty Punjabi meal at Just ₹ 563/- for two people  (refer to the bill snapshot). With the approaching weekend, I really want to try out a lot more restaurants and their food by availing more such unbelievable discounts of GIRF 2017