Delhi's favorite drinking destination has now reached Gurgaon and sets up shop in Gurgaon's Favorite Party destination. My Bar Headquarters is now open in Sector 29 and they're having a promotion that is going to require you to get your Hangover kits handy.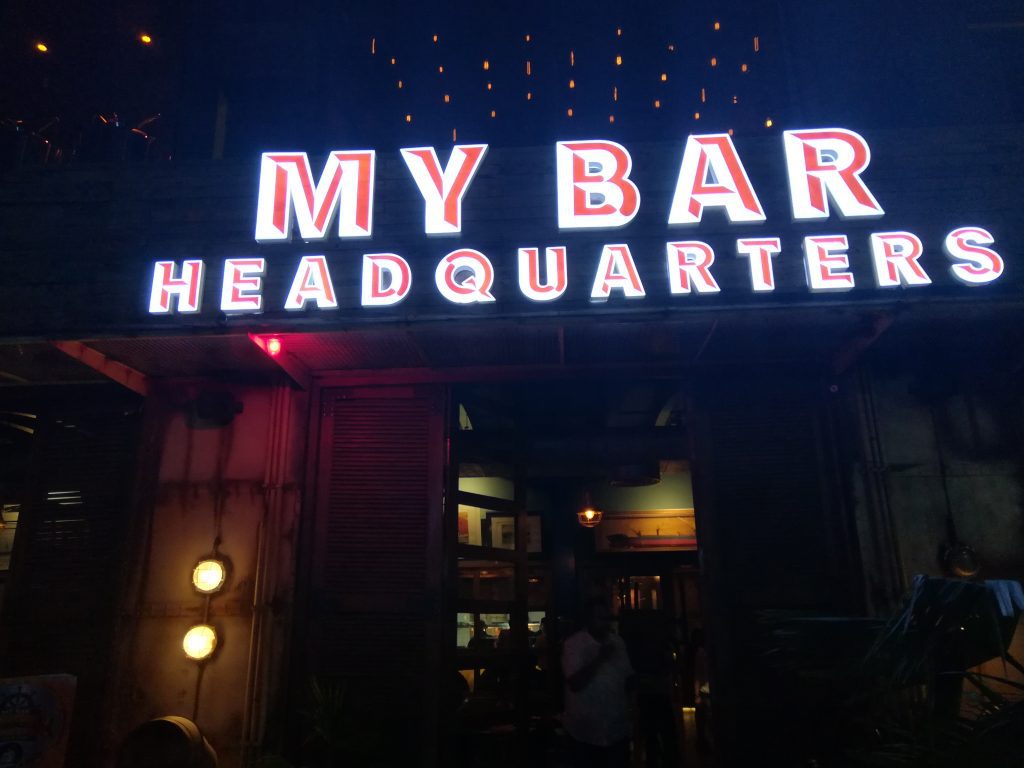 While booking a table at through the DineOut App (the same app that gave us the Heavenly GIRF 2017 with the unbelievable 50 % off on Food & Drinks across 1000+ restaurants), you can now get any IMFL or Freshly Brewed Beer at just ₹ 29/- Flat. The best part is that you don't even have to pay anything while booking your table via the Dineout App (which I call the Robin Hood of Food Lovers).
So if you're looking to hang out and chill with your friends over some good comfort food and freshly brewed beer, not only MyBar HQ is just the right place, 5th & 6th April is also just the right time (provided that you book your table through Dineout).
What are you waiting for? Just download the app and get ready to Party like there is No Tomorrow!
Too much to read? Here are the steps to Beer at ₹ 29/- at MyBar HQ;
Download the Dineout App:
iOs: Click Here
Android: Click Here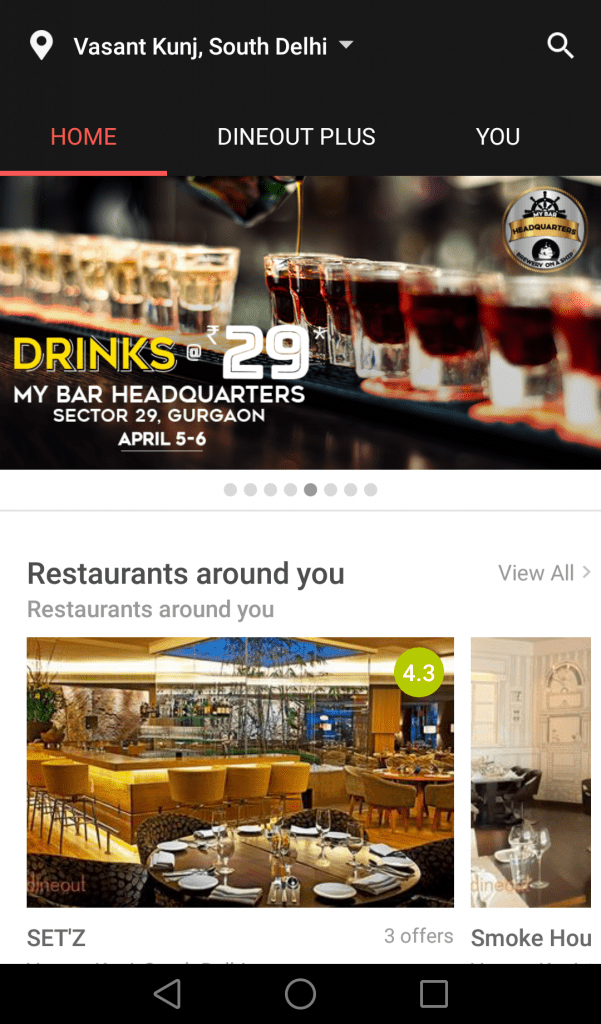 2. SignUp/LogIn
3. Search for MyBar Headquarters Sector 29 (Or Click the Ad on the main page of the Dineout app)
4. Make sure you click on Reserve button next to the ₹ 29/- Offer! (Valid for 5th & 6th April 2017 only at MyBar Headquarters, Sector 29 Gurgaon).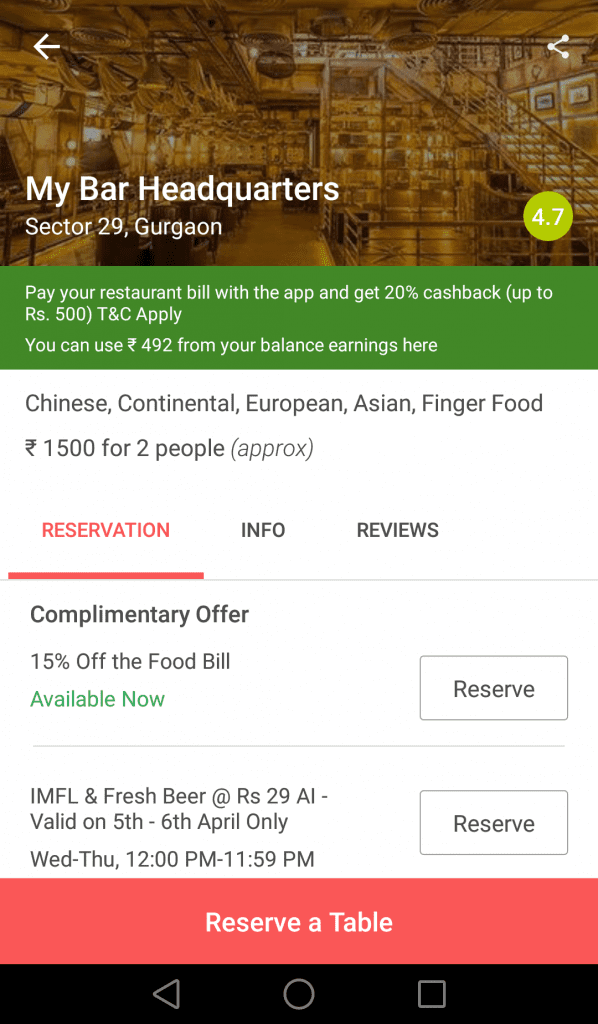 5. Select Your Time of Visit i,e. on either 5th or 6th of April 2017.
6. Select the number of people in your group along with other details and after re-checking all the details and conditions (if any), click on 'Confirm my Table'.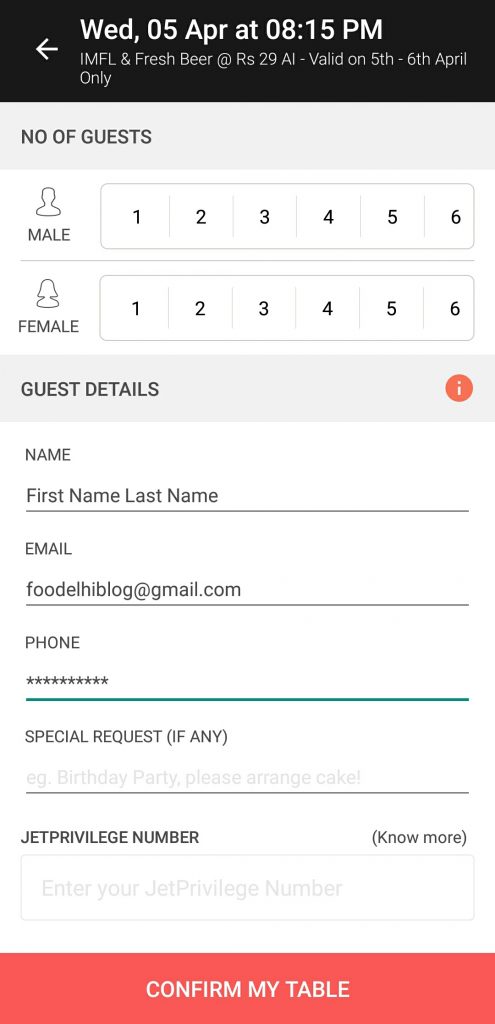 7. Make sure that when you reach MyBar Headquarters Gurgaon Sector 29 on the booked date, the management knows about your Dineout reservation and the offer (Do keep the Text Message or Email confirmation handy).
About MyBar Headquarters by Dockyard
Earlier Dockyard, MyBar Headquarters by Dockyard is one of the largest Cafe Bars in Sector 29. With its marine ship inspired interiors and an amazing micro-brewery, MyBar HQ aims at giving the party goers of town an amazing setup for booze, music and of course, delicious Comfort bar bites and other dishes.
Under the leadership of the seasoned & passionate Chef Swatantra, the MyBar HQ by Dockyard's Kitchen is churning out some Sumptuous & lip smacking delights which go amazingly well with the drinks.