Pan Asian, as the name suggests, is the oriental Fine diner inside the luxurious Sheraton Hotel in Saket. Head by the super talented Chef Vaibhav Bhargava and his equally talented team of Chefs, this legendary diner has just become even better with the introduction of a delectable new menu. Painstakingly curated by the chefs by unveiling their culinary secrets from Japan, Thailand, Korea and China.
Pan Asian at Sheraton Saket
The focus of this new menu is more towards the healthier yet tastier aspect of Pan Asian cuisine. The plating still remains top notch, take for example the stupendous Beetroot Tart. Presented a cake of different layers on a bed of cucumbers, this delicious dish was topped with micro greens. Taste wise? Absolutely delicious.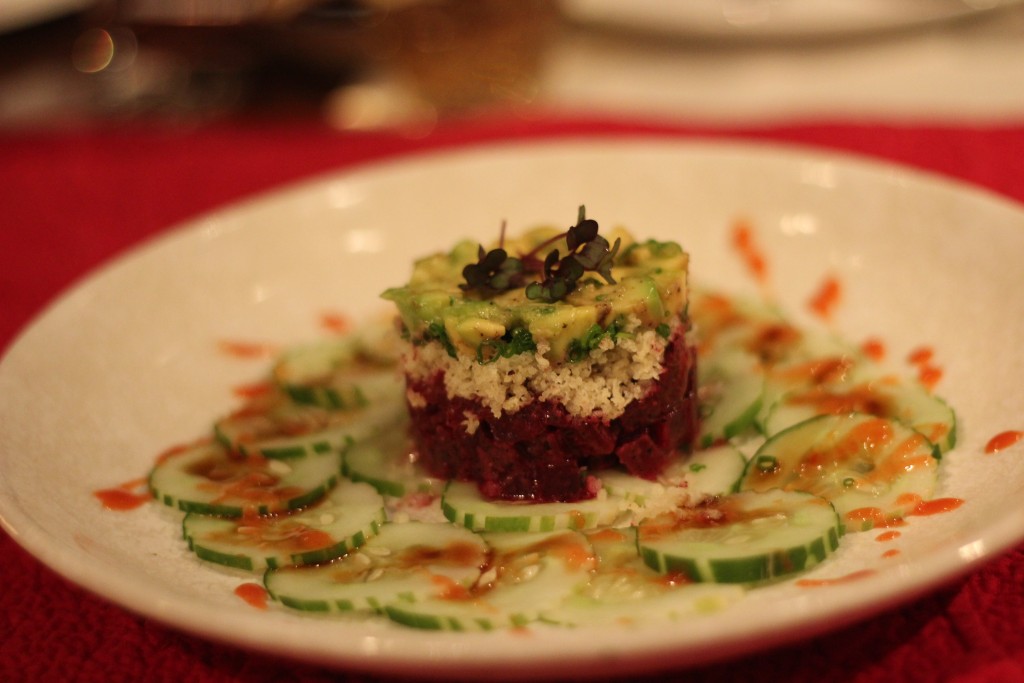 The rice paper wrapped Vietnamese vegetables, another healthy dish that was still high on taste and flavors.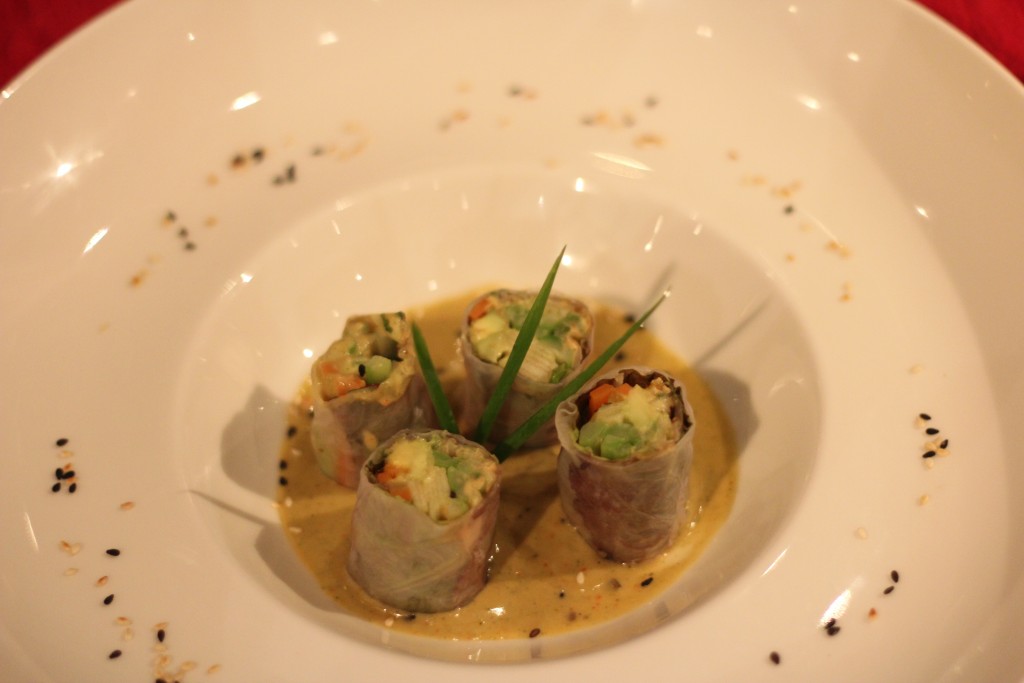 After being disappointed with Sushi at a lot of other Restaurants in the city, I redeemed my love for this Japanese delight again at Pan Asian with a spectacular Boston Roll and the salmon expression rolls. The craft and precision of the Chefs at Pan Asian was easily seen in the form of delightful flavors of both these rolls.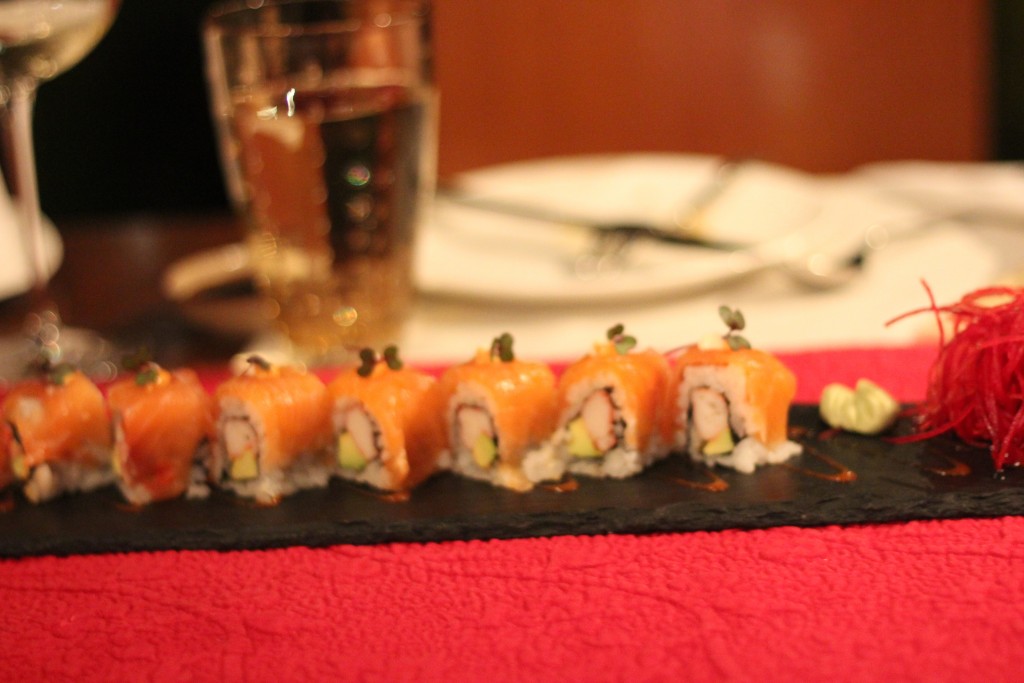 How can Dimsums stay behind when we talk about the Pan Asian Cuisine? Here are the 3 delightful Dimsums devoured at the new menu launch of Pan Asian, Sheraton, Saket;
The spicy chicken dumpling was an out and out winner with the fresh and flavorful chicken filling inside the beautifully crafted dimsum sheets.
The shao mai dumpling; grainy texture of the meat combined with the steamy flavors of chilly oil(condiment) gave me a glimpse of foodie heaven at Pan Asian, especially with a garnish of crunchy fish roe.
Pan Asian also serves one of the best Cheung Funs in Delhi. I got to try the crispy Prawn Cheung Fun, crispy fried prawn mead carefully wrapped inside a fresh rice paper, served with home made soy chilly sauce.
Carrot and Wasabi Dimsum; Fiery kick of wasabi balanced by the sweetness of carrots and the neutral flavors of the steamed crystal Dimsum sheet. One of the best vegetarian dimsums I've tried in a recent while.
Got close to a food coma with a delightful spread of Desserts. The melting chocolate dome with a reveal of cheesecake was indeed one of my best chocolate experiences in a recent while. Toffee pudding cake was another favorite from the Family dessert platter.