You know its tough to not be excited when you are invited for a unique concept dinner by Chef Ananhita Dhondy in collaboration with Grants Whisky at Soda Bottle Openerwala at Cyber Hub, Gurgaon.
The team had decided on a three course interactive menu where they provided each one of us with our personal mini cocktail trays, with all the ingredients and the works, paired with dishes prepared specially to complement the type of cocktail being prepared by us.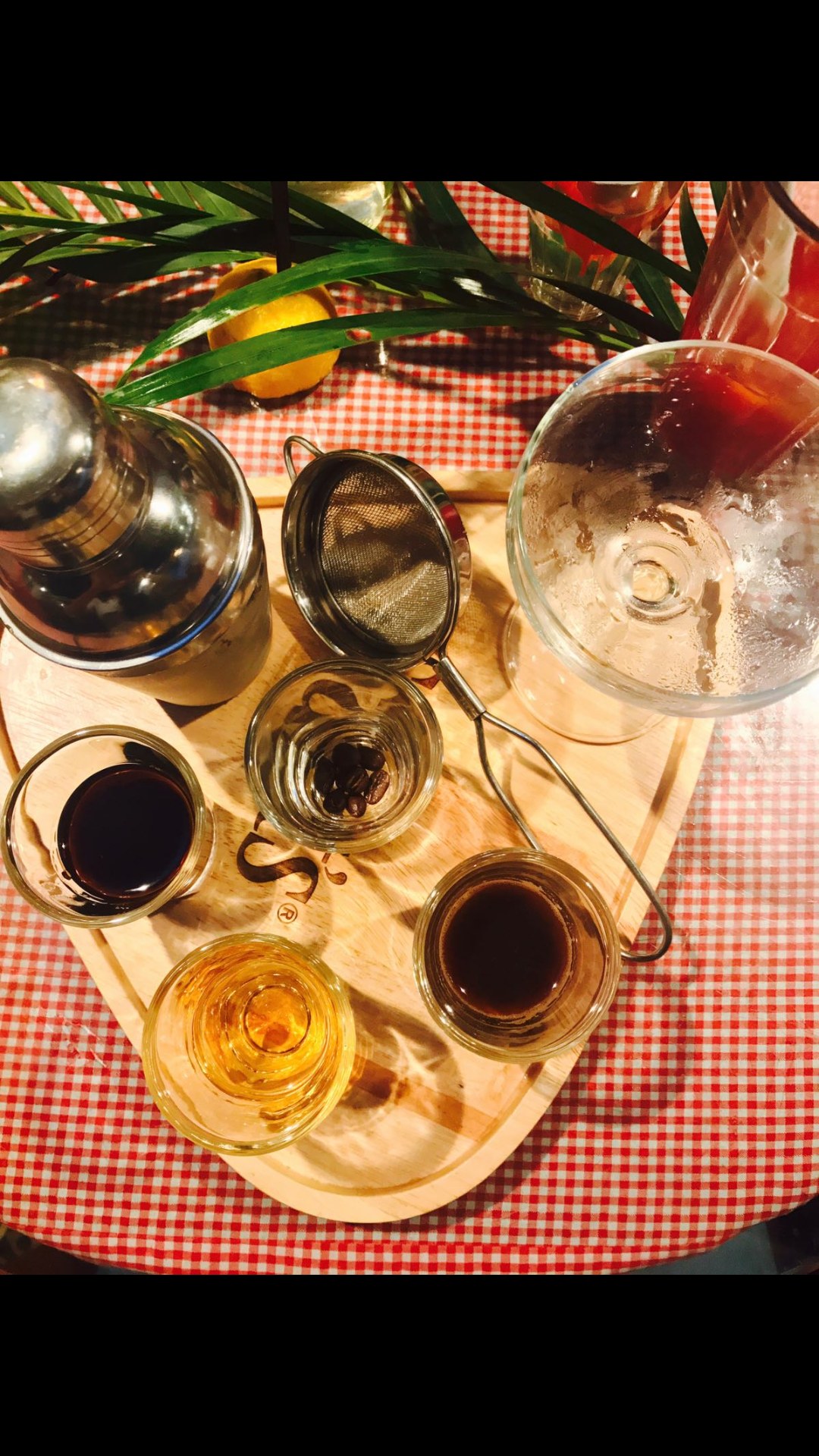 First up, Grants Whiskey's brand ambassador, Rohan, showed us how to shake up a mean Grants Ginger Ale which the Chef paired with 'Prawns Three Ways'. Who would have thought that whiskey would taste so well with ginger ale and a dash of lemon?! And to top it all, we had these scrumptious prawns cooked in 3 different ways, one was steamed in a banana leaf along with some chutney, the second was baked with Parsi spices and the third prawn was fried, Koliwada rawa style. Not only that, these babies were served on a bed of Indian mashed potatoes, curry leaves, homemade mayo and pickled onions!
(Don't blame yourself for drooling already because these were just the starters!)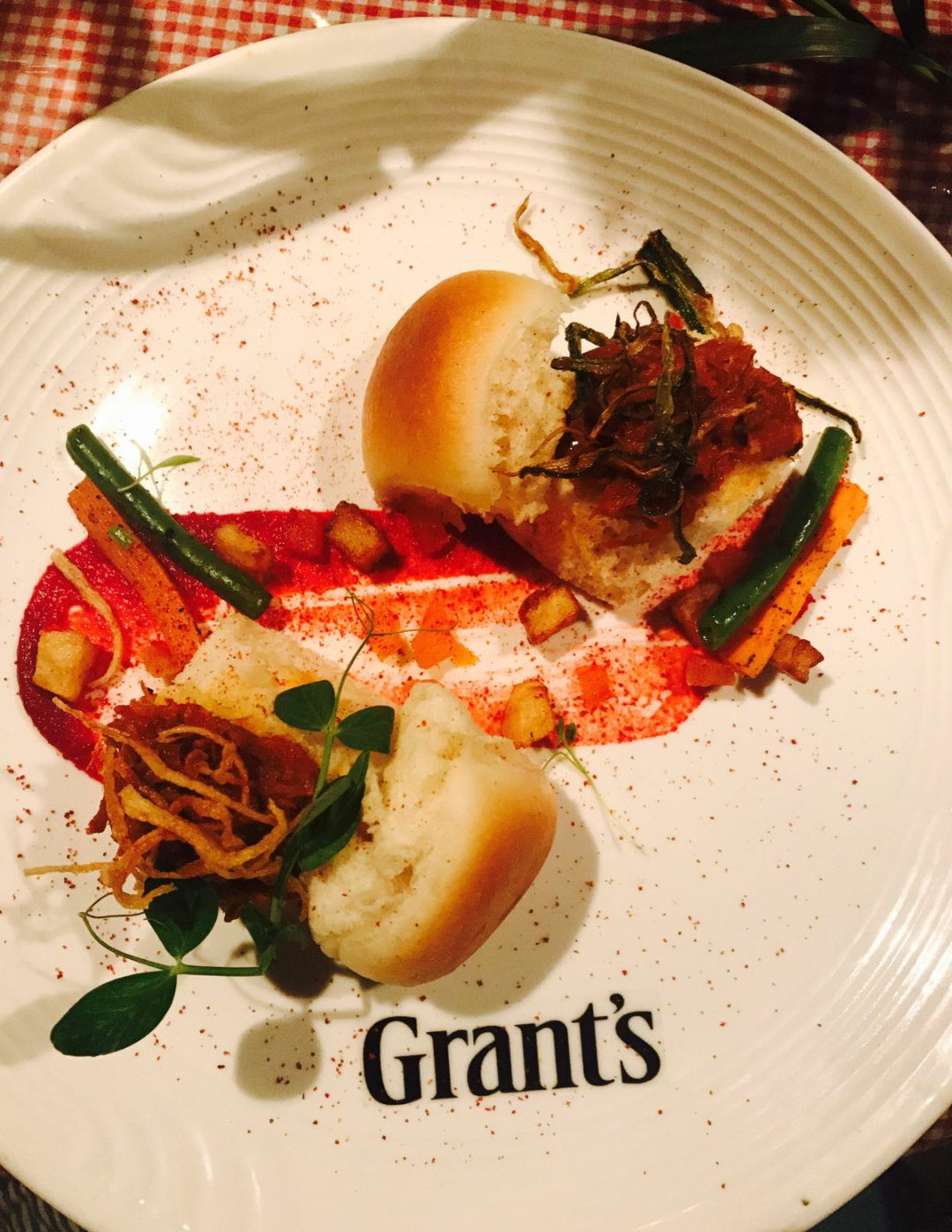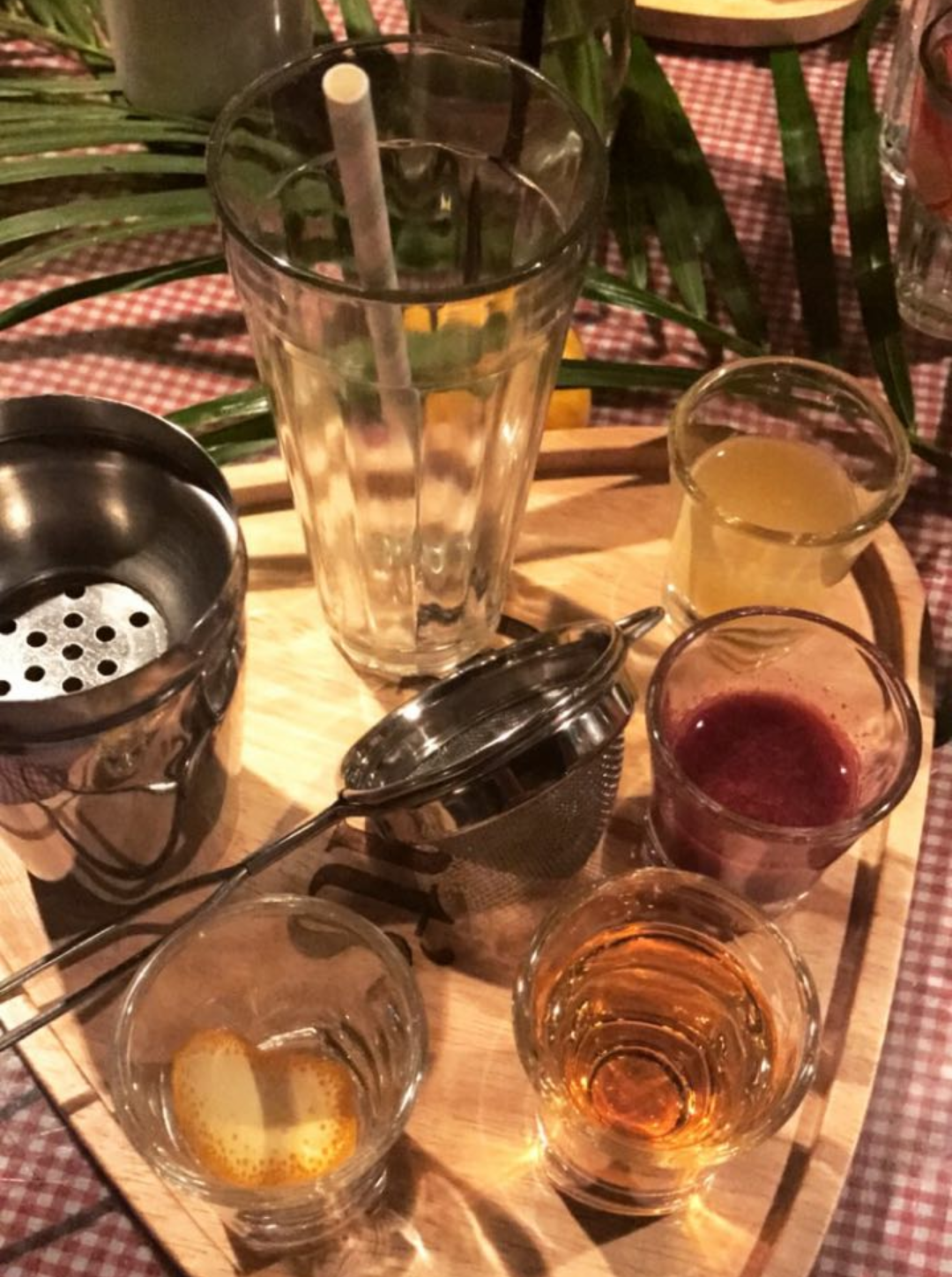 For the main course we had the Bawa Pulled Mutton Burger which was nothing short of heaven on a plate! The mutton had been slow cooked with apricots a.k.a Jardaloo Ghosh, stuffed into mini pavs, topped with fried okra and served on a bed of beetroot puree, fried potatoes and vegetables.
We hogged on this while sipping on some Crazy Dikra (don't get me wrong!). This cocktail was the spicy kind and we loved it. Grants whiskey + spicy raspberry syrup + lemon juice + an orange peel and loads of ice! The cocktail complemented the food perfectly and this could easily become your favorite way to drink whiskey from now on. You have been warned!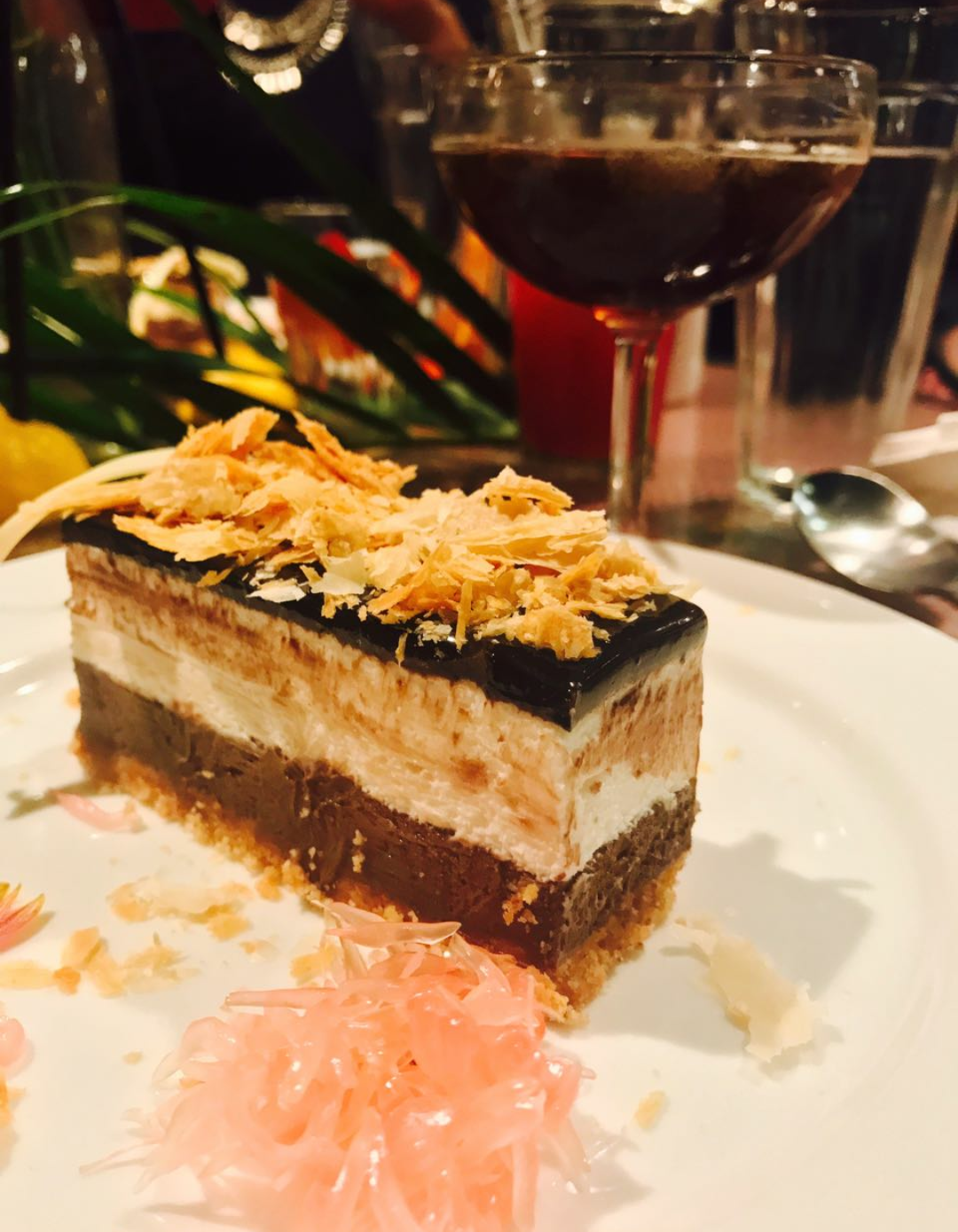 To give company to the Crazy Dikra we next had Meethi Chokri! Dessert was a layered chocolate mousse cake topped with Khari biscuit and fresh grapefruit! The Khari biscuit added the crunch and saltiness and the grapefruit added the much needed citrusy kick. And not to forget, the Meethi Chokri was a delight! Grants whisky + expresso shot + Kaluha + Coffee Beans = perfect drink for coffee lovers!
So what are you waiting for? Get your whiskey bottles out and get going with these amazing cocktail ideas!