If I told you that there is a Cafe Bar in Delhi that doesn't give you their Wi-Fi's password, you may think of it as a joke. However, this exactly the case at this beautiful called The Pint Room in Vasant Vihar D-Block Market. Now, they are not trying to cut costs by not giving you the Wi-Fi password, but their aim is to promote conversations between friends (who in today's age are too immersed in social media and smartphones). And this seems to add a lot to the experience at The Pint Room, where they serve chilled pints of your beer brands with sumptuous bites to go. Brainchild of Mr. Prateek Gidhwani, the cafe has a beautiful indoor seating and an even more pretty outdoor seating with a view of plenty of greenery.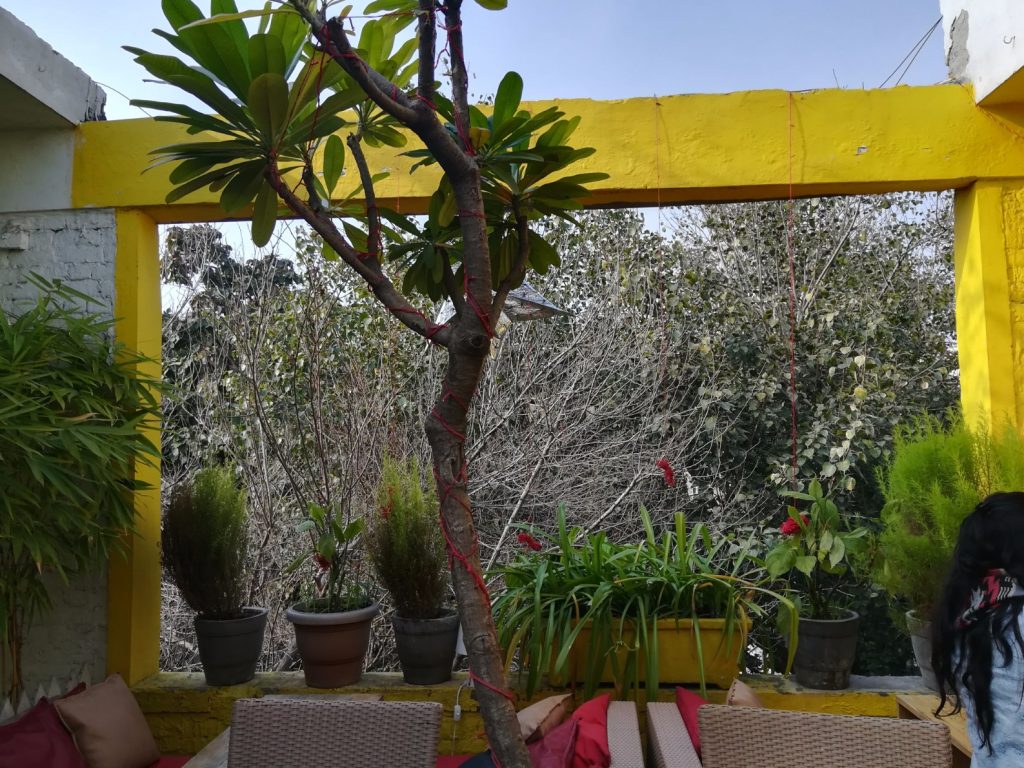 The place feels like straight from a Ruskin Bond book. You can spend your time there playing some fun board games. All in all, it has to be your haven for those lazy Sunday afternoons for long conversations and quality time with your loved ones.
Apart from a very hospitable staff, a wonderful set-up and a jolly, fun-loving owner Mr. Gidhwani (who himself has a pint in his hand and an honest smile on his face everytime you see him), the place also serves some delicious thin crust pizzas straight out of the pizza oven, In small bites, I loved the peri-peri grilled chicken and the perfectly seasoned potato wedges.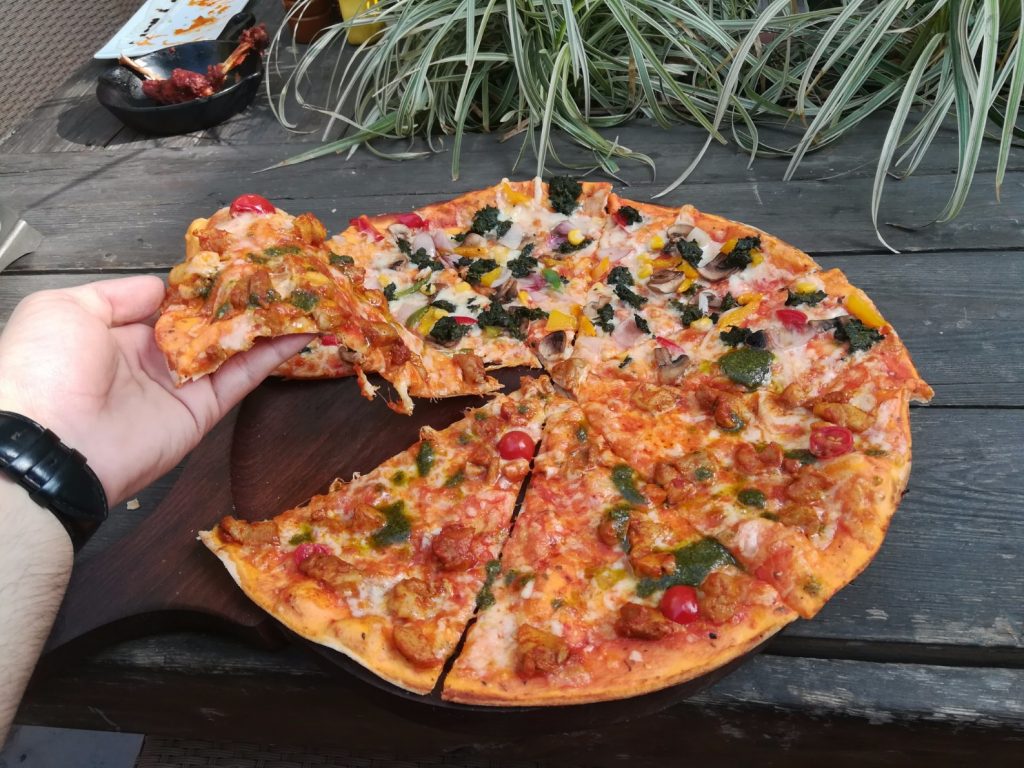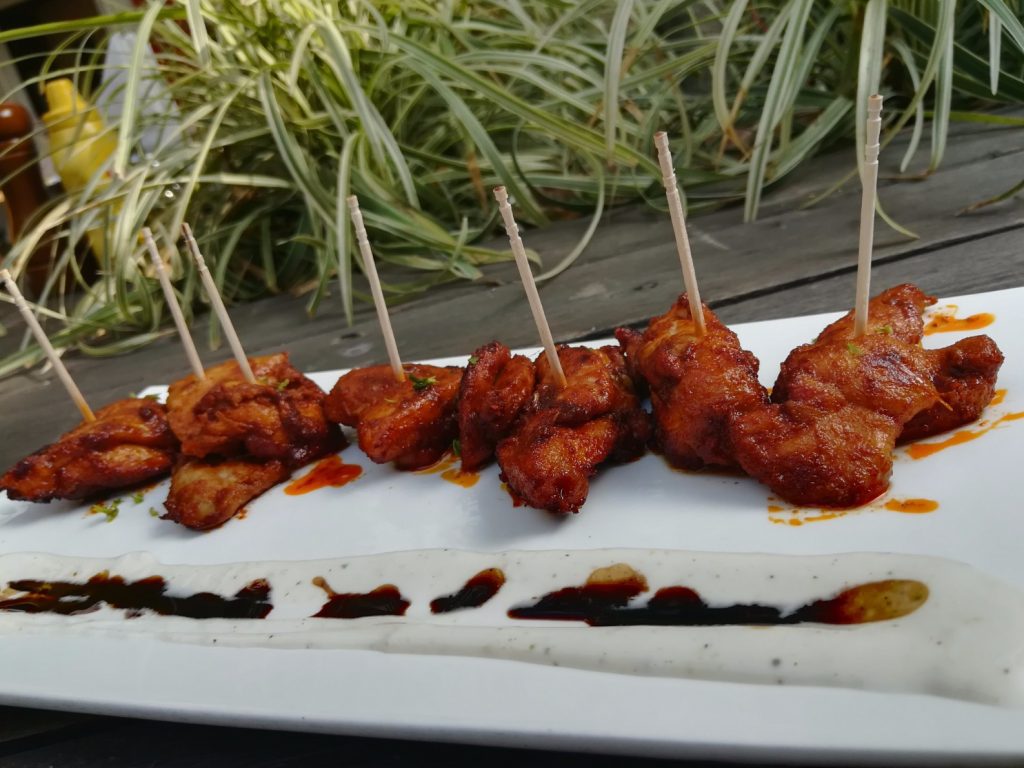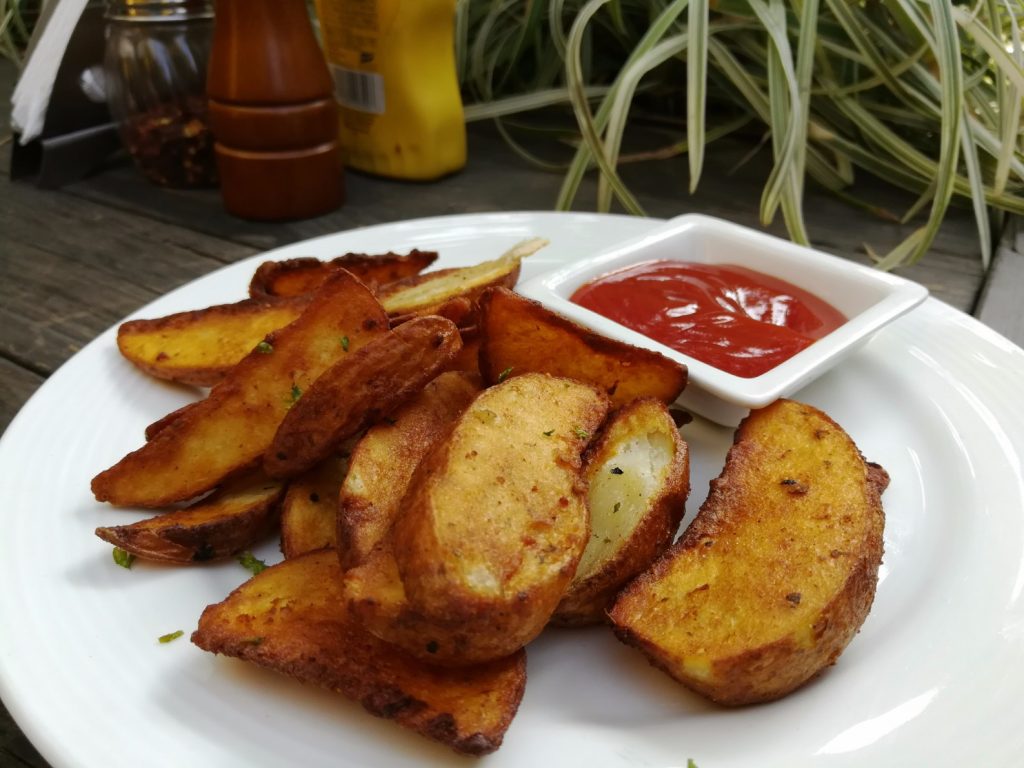 They also serve delicious  BBQ chicken wings.
USP of The Pint Room: A very positive vibe with a plush outdoor seating for sunny afternoons. Great pizzas. Their encouragement of conversations instead of internet.
Where is the Pint Room? It is located in D-Block Vasant Kunj.