Now, Punjabi food isn't hard to find in Delhi, but, there has to be a carefully curated list of the Restaurants in Delhi that serve the best of Punjabi Goodness. Till the time I create such a list, here is my review for the one I recently liked.
A few days ago, a family dinner took me to Punjabi by Nature in Connaught Place. The name is itself a well established one in the Punjabi Fine Dining category. The question is, does the CP establishment live up to its name? Was I satisfied with the quality? Was it worth the money I spent? I will try and answer all such questions in this review. The other thing you can expect from this review? Well, delectable looking pictures from the Dinner, to tease you a bit and whet your appetite for some good North Indian goodness.
Punjabi By Nature CP, THE REVIEW
Interiors.
Posh, premium, bright and lively. Though, they added the word 'Quickie' in front of the name, the roof of the restaurant is so high that I wonder why they didn't decide to build another floor. Well, anyway, the extra space is indeed a blessing and makes the place look larger than life. Some beautiful artwork and paintings on the wall are really pleasing to eyes as well.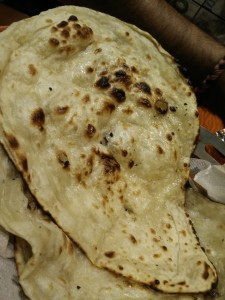 Service.
The word Quickie means there is surely a lack of seating. Generally, you'll find a good waiting line. Therefore, a prior reservation would be a good idea, especially if you're taking your whole family for a good North Indian Dinner/Lunch. The Staff is courteous, polite and available there and then to solve all the problems and cater to all the requests. An instance where we found the size of the Gol Gappas unsatisfactory, the portion was quickly replaced for a new one.
Menu
Everything you would expect to be there in a Punjabi Food menu, is present in the Menu presented at Punjabi By Nature. What did I order? Here is a quick list:
Punjabi Starters at Punjabi By Nature
U.S.P
: 5 Different Kinds of Masala Water.
Simple Gol Gappas
with some added savoriness
Chicken Tangri Kebab 
U.S.P– Nice Presentation, well cooked and a good application of spices for a North Indian Palate.
Chilly Fish Fingers
U.S.P– Good Portion size, delicious and savoury dipping sauce.
Chilly Paneer Finger
U.S.P– Suber mustard-based dipping sauce.
Dahi ke Kebab
U.S.P– Lovely Texture, flavours that just melt in your mouth.
Main Course at Punjabi by Nature, CP
U.S.P- Hearty portion size, unique presentation. All in all, superb Punjabi satisfaction on a plate.
Dal Makhani (The Vintage)
U.S.P- Oh! Come On! It's Dal Makhani, who needs a USP for this evergreen (or red) essential Punjabi dish.
Murgh Makhani (Murgh is King)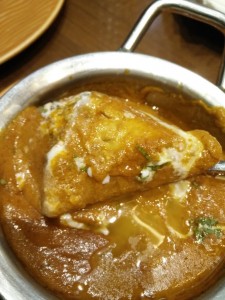 U.S.P- The main course of the Royalty, very delicious and the pieces of chicken were appetizing and cheeky. The portion size could've been much better.
The Golden Lining
All in all,
Punjabi by Nature CP
serves the essentials in style and it is not only about fancy interiors, it surely provides a good North Indian dining experience. A must visit place for Family Dinners or for those in no mood to experiment.
FOODelhi Report Card
Interiors: 4/5
Service: 4/5
Value for Money: 3/5
Taste: 4.5/5
Overall: 4/5