So the Sunday that went was quite special for a couple of reasons. Firstly it was officially the day to celebrate Friendship and secondly, our friends at our favorite (and perhaps the only) Indian craft beer,Witlinger, invited us for a special brunch at FLYP by MTV in Connaught Place.
Not only that, all the other guests at the Cafe were treated with a 30% Off on all the brews by Witlinger Beer. The day was already beautiful and the liveliness of FLYP added just another dimension to the celebrations. This of course was topped by the delicious wheat ale by Witlinger, which we cherished with our friends Sundeep and Bedabrata from www.delhi-fun-dos.com and a renowned Zomato blogger, Ankita Banerjee.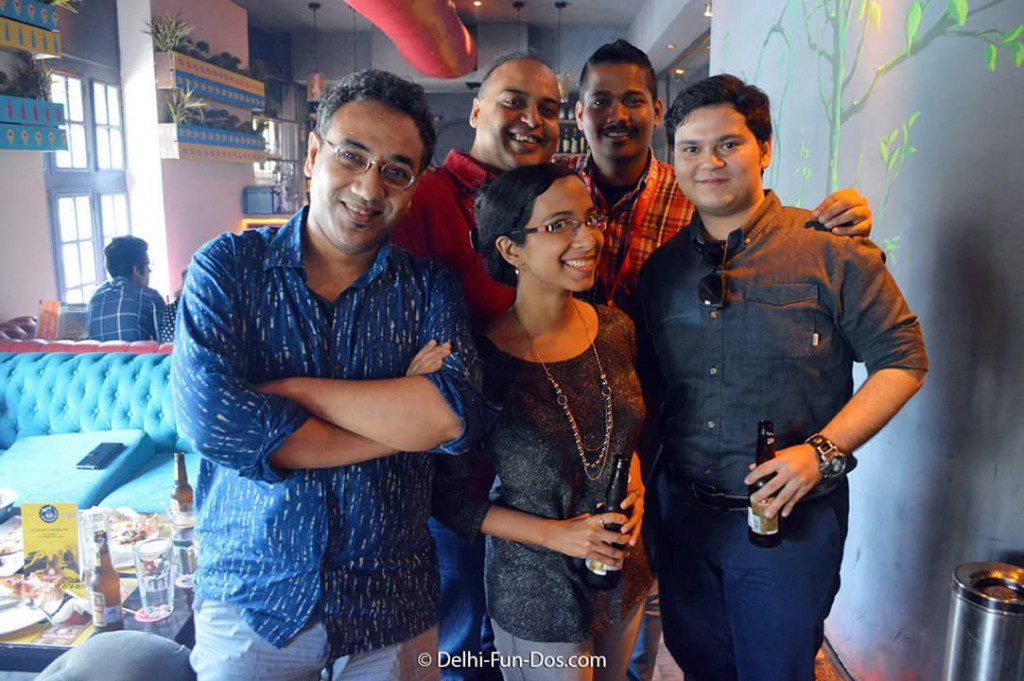 FLYP was as lively as it could've been with a jam packed house and live percussionists performing to the best of their abilities. It was indeed that kind of a laid-back day when you just want to enjoy your brew, cheer it with your good friends and enjoy the yummy food (which FLYP has in plenty) and of course the music and the whole vibe of the Friendship's Day.
Some of the delicacies that we tried included the rich Butter Chicken Flatbread. This type of fusion food indeed makes our day, and there was no dearth of fusion dishes and each one raised the bar for the next one. The Chicken Tikka Shawarma Pita Pocket is one the most satisfying dishes we've tried in the recent times. Delicious chicken tikka pieces with some onions in three fresh Pita Pockets served with Tahini, with a side of beetroots, beans and broccoli.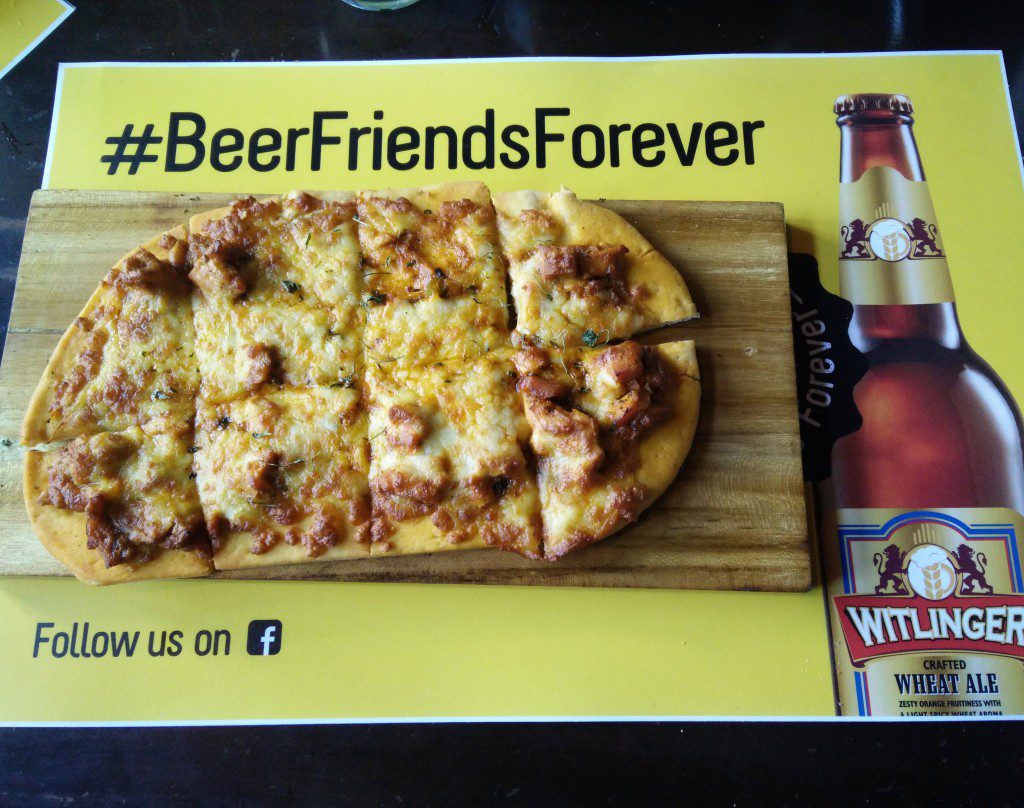 Before I mention the desserts that were Heavenly (to say the least), let me tell you about the spectacular roasted Peri Peri Chicken I had for the main-course. This one goes by a name that'll make you laugh but only until the dish arrives, 'Murghi ki oye teri-peri-peri' The charred texture of the chicken crust underlying cheeky cheeky pieces was a bliss to have with the spectacular mint carawayjus (a sauce so good that it added a whole new dimension to the taste of the peri peri) and of course, the cumin roasted root veggies.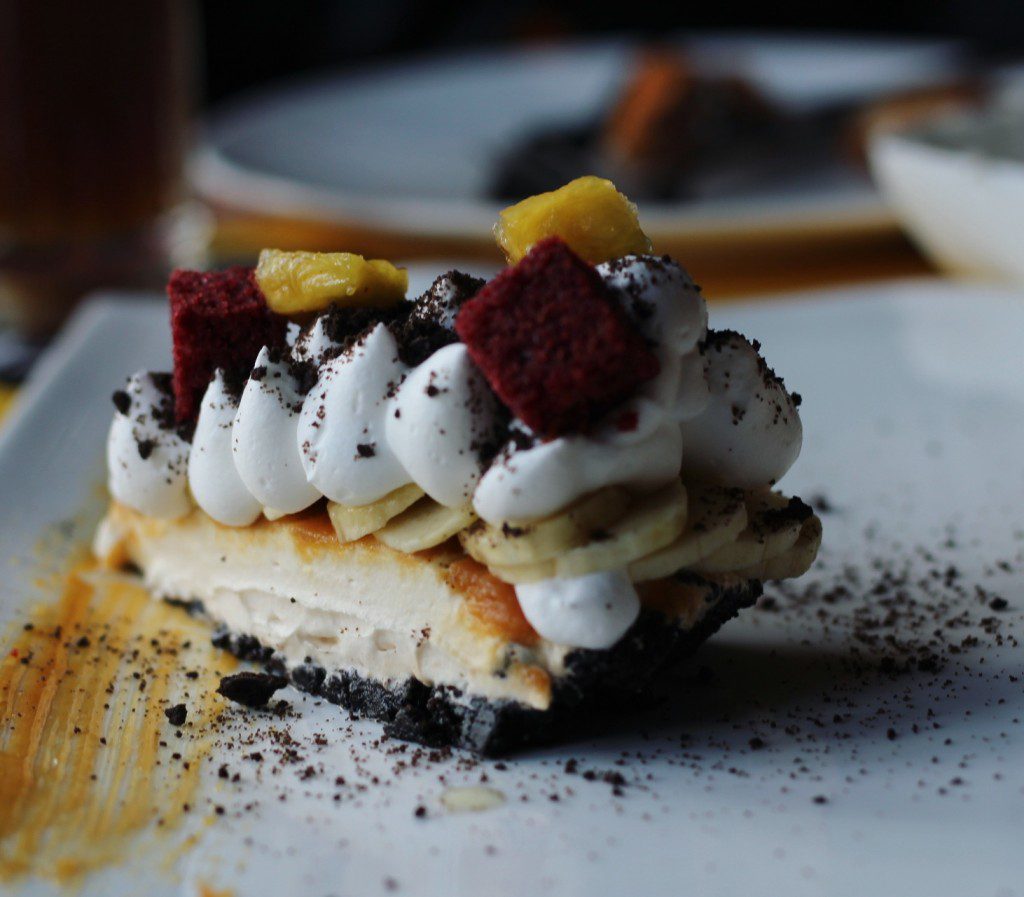 Coming to the desserts, well, I am floored with the perfection that lies in the desserts at FLYP. The Gulab Jamun Cheesecake was just too dreamy to be true. This is perhaps one of the best fusion desserts I've tasted. It even had Gulab (Rose) flavored ice cream and tiny Moti Choors (tiny spheres with which Laddoos are made). The Kalakand Chocolate Tart was a dish for ultimate chocolatey indulgence that shouldn't be missed at all.
All in all, we had a wonderful Friendship's day outing at MTV Flyp, all thanks to Witlinger- India's first craft beer. A special mention for Ms. Kanika Nijhawan from Witlinger for inviting us for this wonderful day out.