Had a stint with unconventional Indian Cuisine at this newly opened restaurant in Khan Market, called Parallel. With its chic, minimalist interiors, the place is indeed a visual delight. At a special preview, we got a chance to savor some sumptuousness from their exclusive tasting menu. This gives us an opportunity to recommend some goodness at Parallel, Khan Market, especially for readers.
Unconventional India Cuisine at Parallel, Khan Market
We're all frequent consumers of Indian Cuisine. At the same time, this cuisine tends to get restricted by Geography. This is where the menu at Parallel succeeded in impressing my palate. It is full of some delights that are not easily found in a lot of restaurants in Delhi, like the Maharashtrian Dabeli Burger. This one is a street food delicacy from the mentioned state, made with a masala potato mash stuffed inside a Pao (bun) and then topped with tamarind chutney, sev, pomegranate kernel and peanuts. This one was on point at Parallel, with its beautiful plating (artsy dots of different chutneys and the good looking buns) and of course, the near-authentic taste.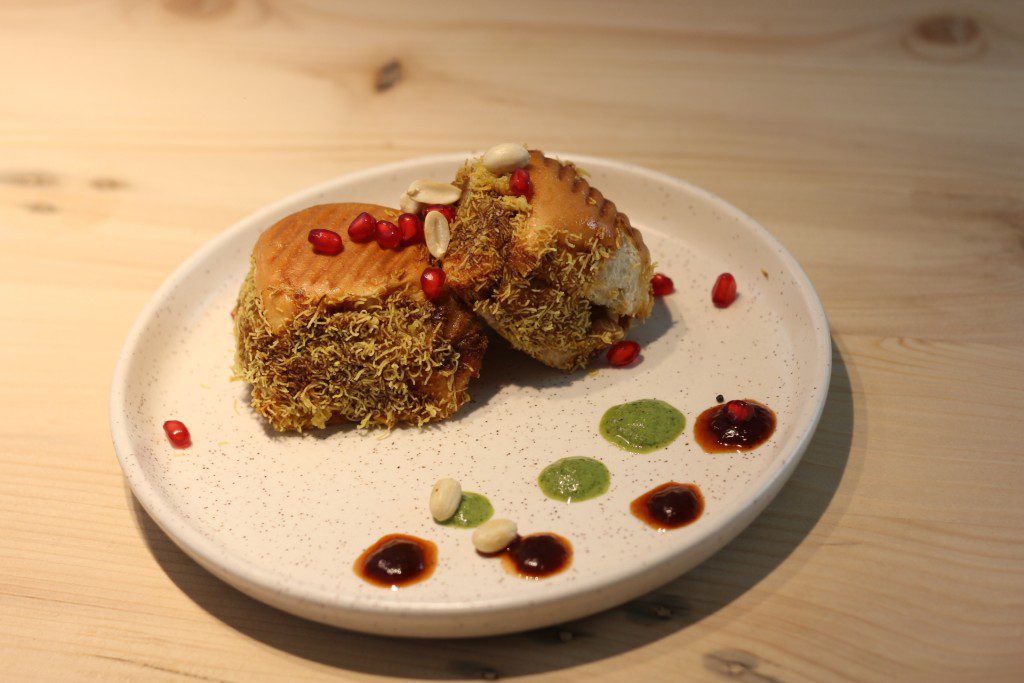 The Kasundi Chicken Pao is a delight for chicken lovers like myself. Fresh grilled paos filled with grilled pieces of chicken, strong yet flavorful kasundi (mustard) mayo and a crispy fried onion ring. You must try this one if you choose (which I really hope happens) Parallel as your next chilling destination.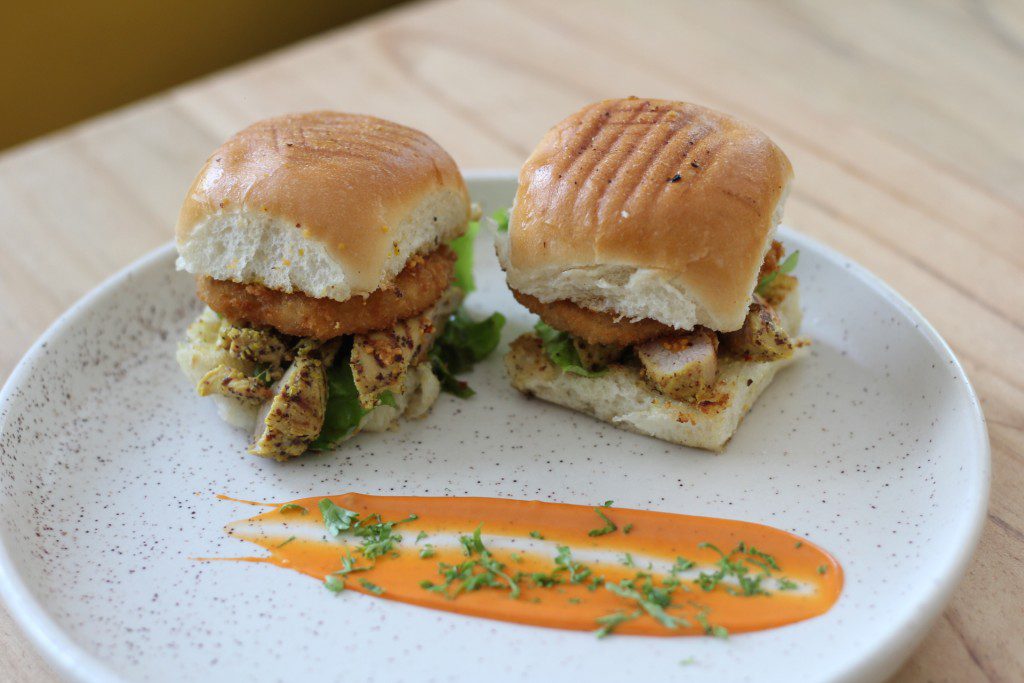 The whisky citrus fish was a fish dish with very different and strong flavors of orange and whisky, ranging from bitter to aromatic. Not recommended if you like spicy and Indian flavors.
For the next course, the Beetroot and Chickpea burger was wonderful. Loved the crispy beetroot patty and the crispy onion ring topped on it. This one was available in a Lamb variant as well. Found the former one better though.
The main course also had some amazing dishes. The paneer sukka with Malabar Parantha was an amazing spicy rendition of Kadhai paneer with all those lingering flavors you'd expect from a spicy Indian dish. The flakey Malabar parantha was the perfect kind of bread to go with the yummy Paneer dish.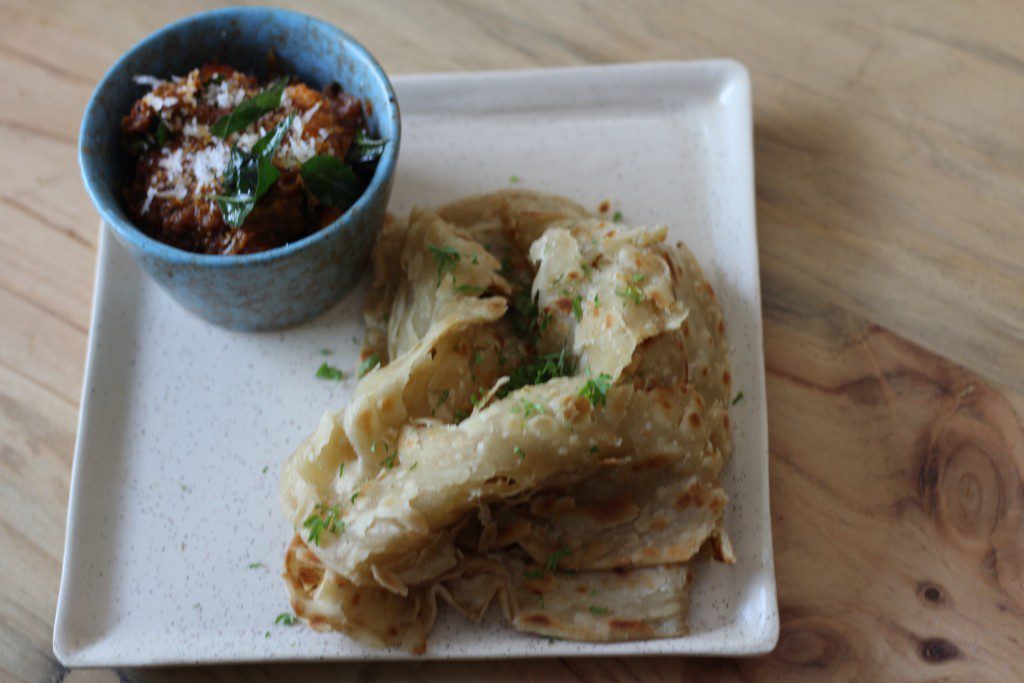 The next dish was a complete meal in itself. Inspired by the popular New York street food. The 53rd in 13th Street Style Chicken Over Rice. Now this was a dish with tender chicken chunks topped with a drizzle of cream, served with grilled pita bread, on a bed of fragrant rice. Indeed a very tasty and satisfying dish.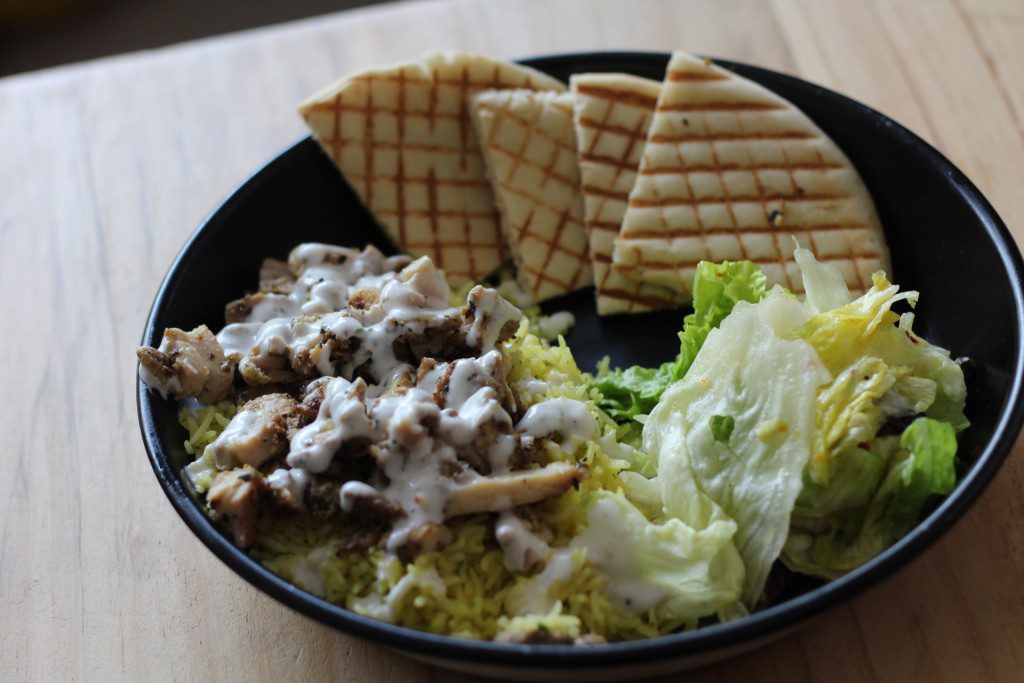 Now for desserts, Textures was the kind of dish a chocolate lover dreams of. Super fine quality warm liquid chocolate poured on a milk chocolate dome to reveal delicious ice cream. Served on a bed of chocolate mud, this is the dessert I would definitely want eat again (with no regrets of course, since each calorie felt worth the food coma it imparted).