Following his passion for Lebanese food and the love for his own country, Mr. Pradeep Malhotra relocated to India and opened Café Five. His hospitality and the passion both combine to give out a sumptuous culinary experience. A small yet comfortable café seating and with some soul-touching and delicious Lebanese fusion food, make this one a must-try place.
Keeping in mind the Indian spice-craving palate, the dishes are not entirely authentic Lebanese, they are fusion dishes. The mix ensures the right amount of flavor which Indians especially Delhi/Gurgaon-ites would surely love.
Here are the best 3 dishes Must-Try Dishes at Cafe Five in Crosspoint Mall, DLF Phase 4 Gurgaon;
Chicken Shish Touk (Lebanese version of our Chicken Tikka, just more succulent and juicier)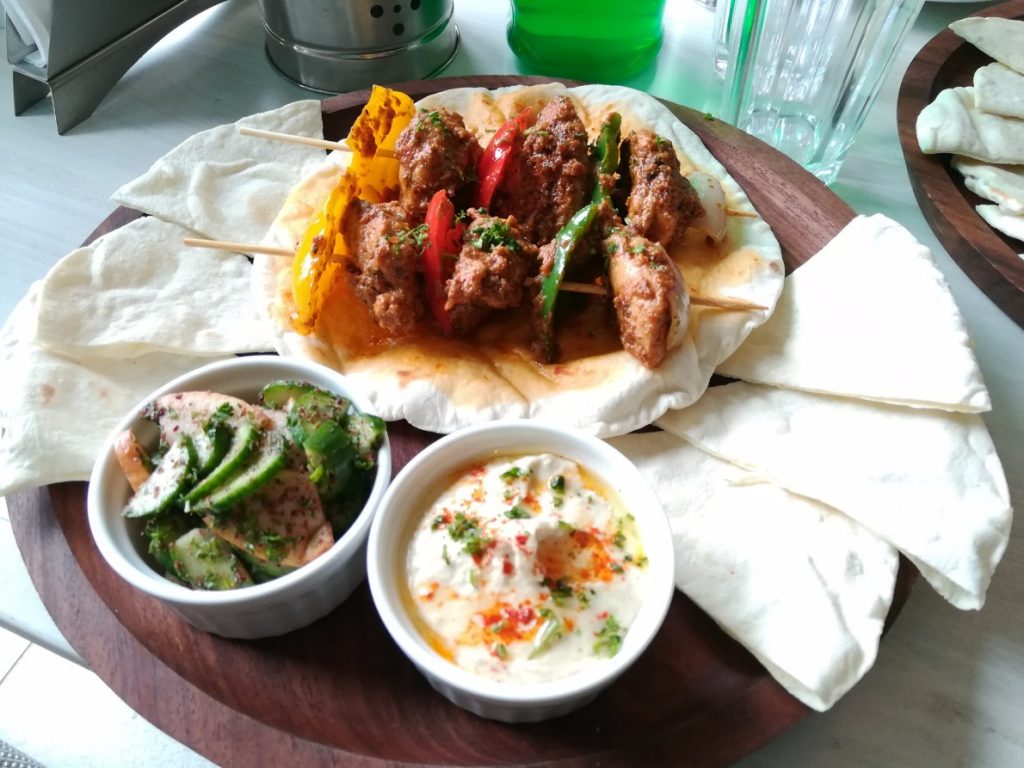 Mezze Platter (With fresh in-house Pita, falafel, Salad, and three different kinds of hummus. Hearty, filling and lip-smacking).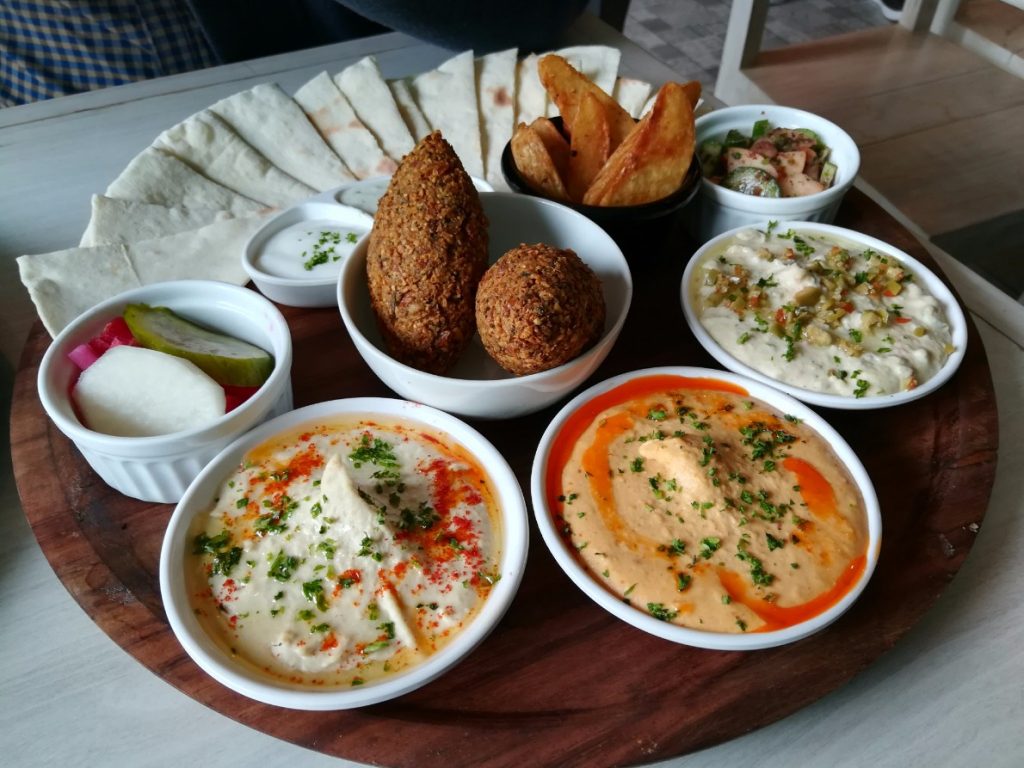 Chicken on Hummus (This one is their USP. Tangy sumptuous chicken chunks on a bed of fresh hummus. Served with fresh baked in-house Pita bread)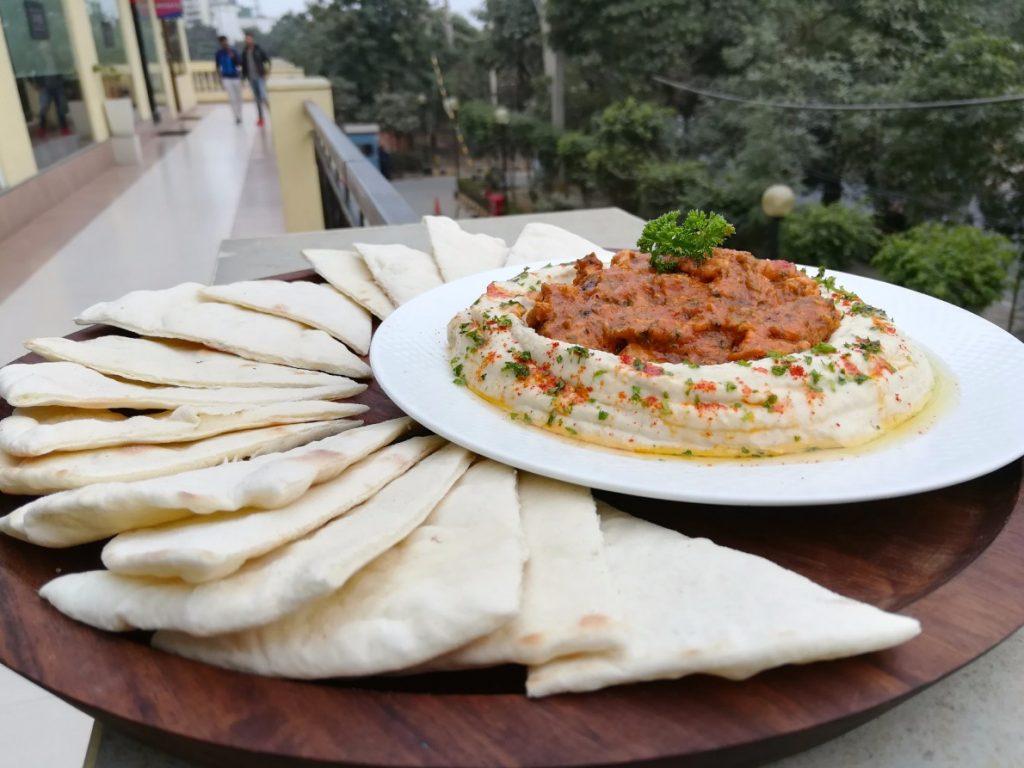 If you prefer vegetarian food, you can go for their special Cottage cheese steak on a bed of couscous salad. This one had the perfect match of health and deliciousness. After our meal, the feel-good factor of the Morrocan Lemon mint green tea helped us end the Lebanese binge session perfectly.