Mr. Shiv Karan Singh, a name synonymous with amazing food in New Delhi, is here with yet another amazing property in GK-2. Tanddav is his chic new venture and this time it is all about stylish and exquisite fine dining.
This new restaurant is located on a property that earlier used to be GK-2's Smokey's BBQ and Grill, revamped and re-branded to create a sophisticated dining experience with some of the finest International and Fusion dishes and innovative cocktails.
Their Calamari Bhel was perhaps the most unusual fusion, nevertheless, it was yummy. Fried pieces of Calamari meat inside a crunchy and chatpata concoction of Semolina sev, puffed rice and other elements of Bhel Puri.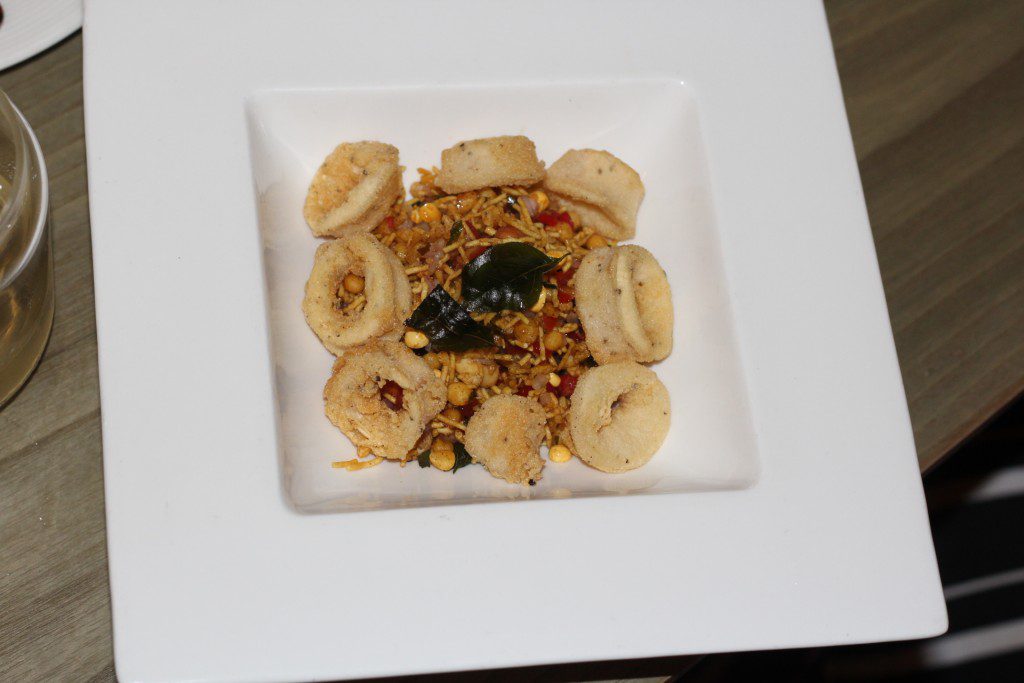 Mushroom and dimsum lovers can try the Mushroom Gyoza with its slightly pungent flavors covered by the slight tang of Soya sauce, and the spiciness of garlic and chilly sauce with which it was served.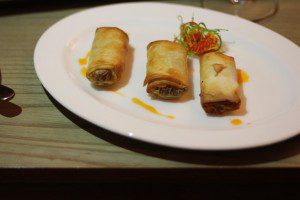 I absolutely loved the Thai Chicken Haru Maki; soft baked phylo sheet puffs filled Thai green curry flavored chicken. Lightly crispy, these puffs melted in the mount, leaving behind a smooth aromatic flavor once I was done devouring the delicious chicken.
Another favorite, Lamb Massaman Sliders. Very filling sliders with fresh buns between which tender kaffir lime flavored lamb patty was sandwiched along with some potato slices and rucola.
The Turkish Kofte Kebabs were also served, however, have tried the best of these, I wasn't very impressed by the ones served here. Nevertheless, they were decently succulent and flavorful.
For the main course, we were treated to some amazing international fusion dishes like the Mushroom Randang, a traditional tangy Indonesian paste served in between two pieces of roti kanai. This one again had a fair touch of kaffir lime flavors.
My search for an excellent ravioli finally ended at Tanddav, with the absolutely delicious Burrata Ravioli; soft creamy burrata stuffed inside well cooked Ravioli pasta, tossed in burnt butter and sage sauce. Definitely going back for this one.
When it was finally the time for desserts to arrive, we were awe-struck at the huge chocolate dome that was served. When hot milk sauce was poured over it, it almost instantly melted to reveal piping hot churros. That was the ultimate foodie Nirvana moment.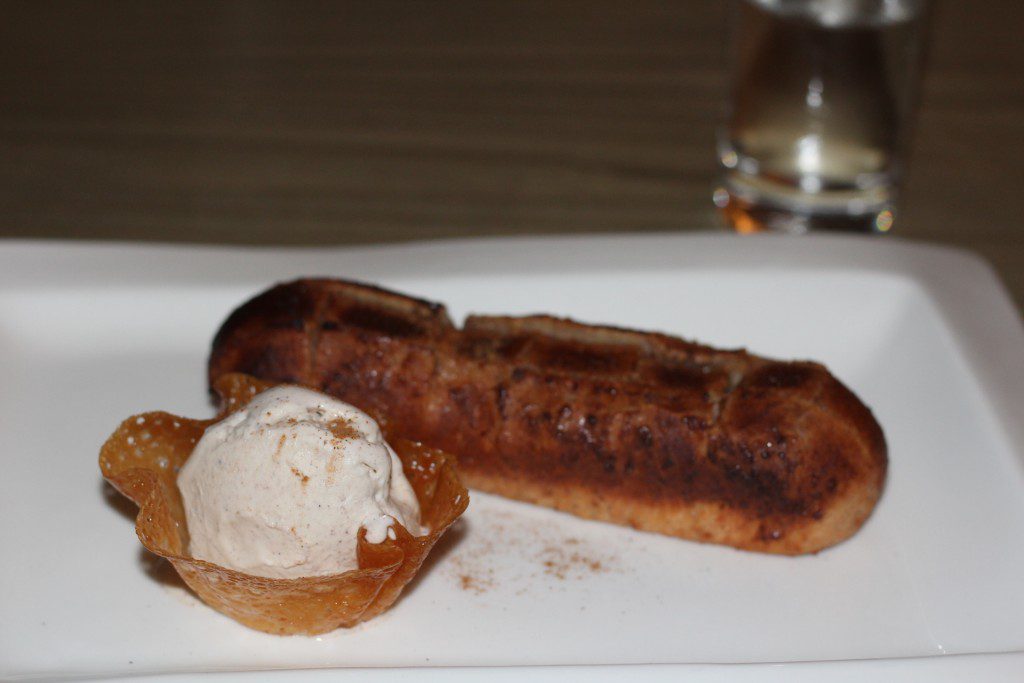 All in all, Tanddav impresses us on the style front as well as it does on the food.