Very few establishments of the Pre-Colonial era in Delhi stand tall and make us proud in this day of the era. United Coffee House is one of the few exceptions in this matter. This interactive coffee house established in the year 1942 has set an example for all the modern day eateries and in-fact, it has inspired most of them. Today, the United Coffee House still stands strong and continues its legacy of serving top notch dishes that were served decades ago. These signature dishes are of course given some slight modern twists yet, the core ingredients and the recipes stay the same, not to forget, the taste.
The United Coffee House Review
Legendary Coffees are one of the USPs of United Coffee House (as if it wasn't evident from the name). Hot Cona is one of these legends. This one is prepared in an apparatus that ensures that the Caffeine is away from any metallic equipment. This gives you the purest of the taste and refreshes you like anything.  Cona is supposed to be a little bit on the bitter side and hence, it isn't for the people with sweet-tooth.  For coffee lovers, this one is a blessing.
I am one of those people with sweet-tooth, so I went for the Italian classic, affagato coffee. A cold coffee prepared with hot espresso and a scoop of Vanilla Ice Cream. What a lovely concoction this one was, with the perfect amount of sweetness which didn't overpower the taste of Coffee itself, the mix of hot and chilled created a perfect temperature for a cold coffee.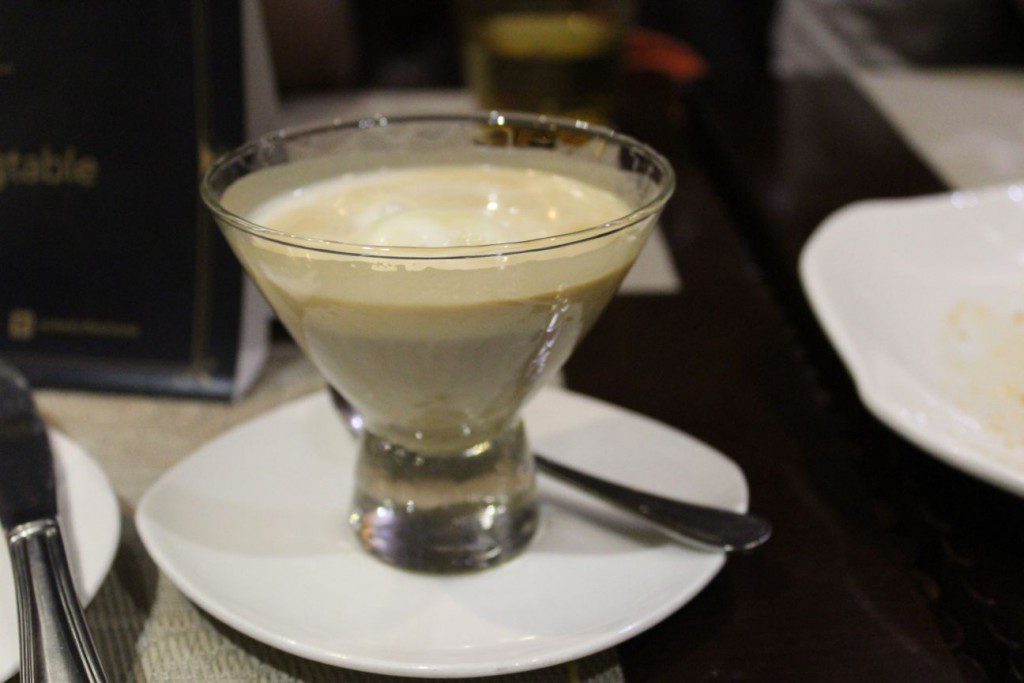 Amuse Busch at United Coffee House, Connaught Place
Then came the lovely appetizers, some of them so popular that almost everyone had heard the name. The dishes like Mathur Chicken Chaat, Dry-fruit Samosa, Cheeseball have always rung a bell about UCH and so, it was the time to taste these legends of the dishes.
Prawn Cocktail
Served in a small cocktail glass, this dish was tangy, creamy burst of flavors. Fresh prawns tossed in a yummy home-made cocktail dressing.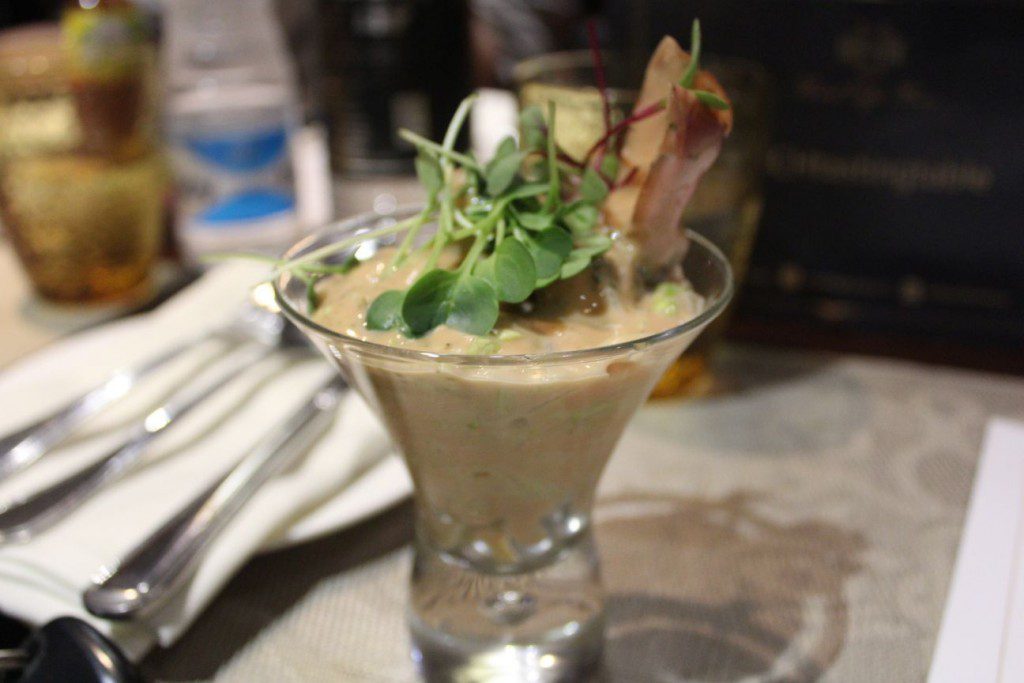 Mathur Chicken Chaat
Named after an ex-chef at UCH, Mathur's Chicken Chaat is a creamy delicious cold mix  of clay grilled chicken cubes, onion, tomatoes with paprika and lemon. It was such a delicious Amuse Busch and tickled the taste buds with its fresh, tangy and lemony flavors.
Cheese Ball
A Yummy Muffin Ball with a slight hint of Mozarella cheese. One of the yummiest signature dishes at United Coffee House. It is best enjoyed with Tomato Ketchup or mint chutney. The name may make you imagine liquid cheese dripping out of the cheese ball, however, the dish has muffin like texture on the inside. This dish is being served here ever since UCH started operations in 1942.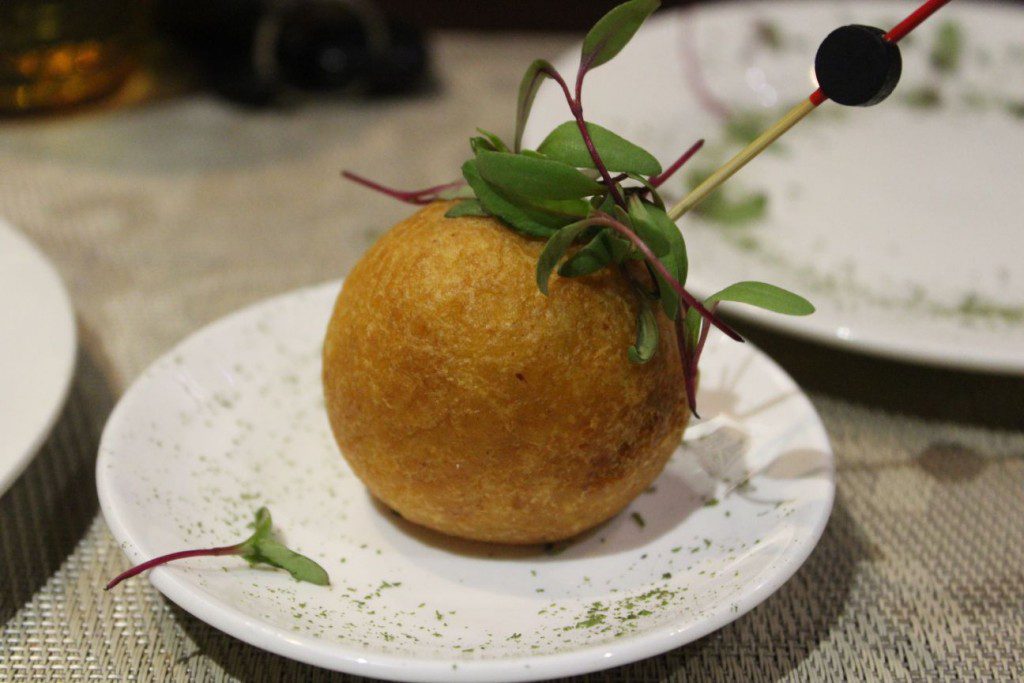 Dry-fruit Samosa
This is the rendition of the popular Samosa otherwise filled with a spiced potato filling. This one had finely diced potatoes along with dry fruits. The samosa was lightly drenched in sweet and spicy tamarind chutney. Very crispy and delicious.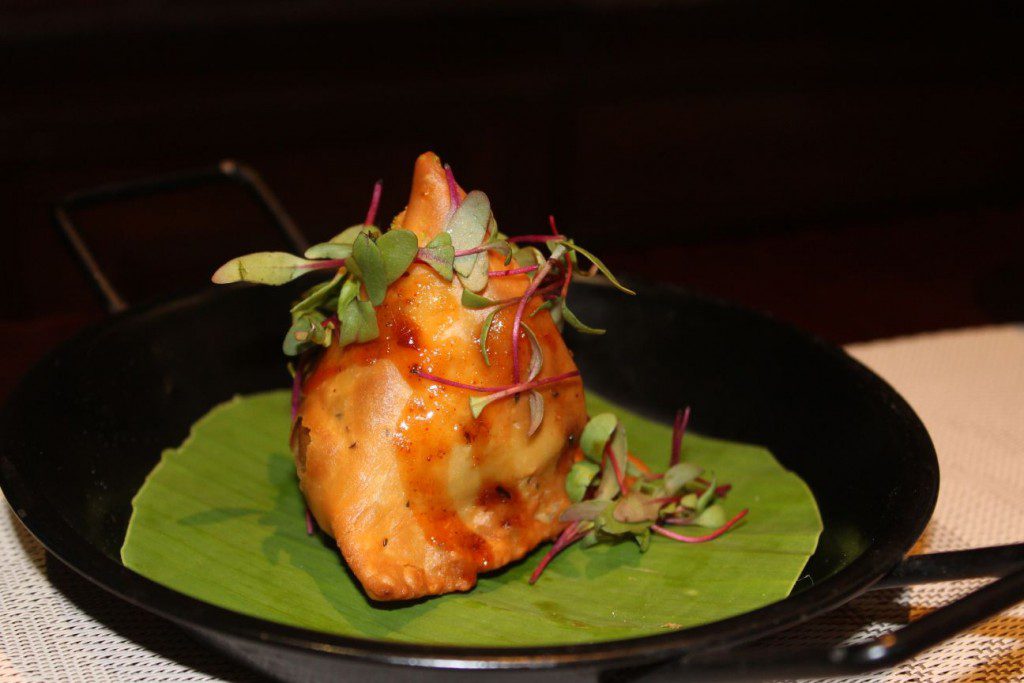 Hearty Main Course at United Coffee House
How can we miss out on the Iconic Nargisi Kofte, a Royal Classic from the Cuisine treasures of Old-Delhi, served at the United Coffee House. Whole egg covered with lamb keema cooked in a gravy that'll remind you of the Mughlai favorite Korma. Served with aromatic saffron rice and side of black pepper Papad, this was the most delicious main-course in the menu.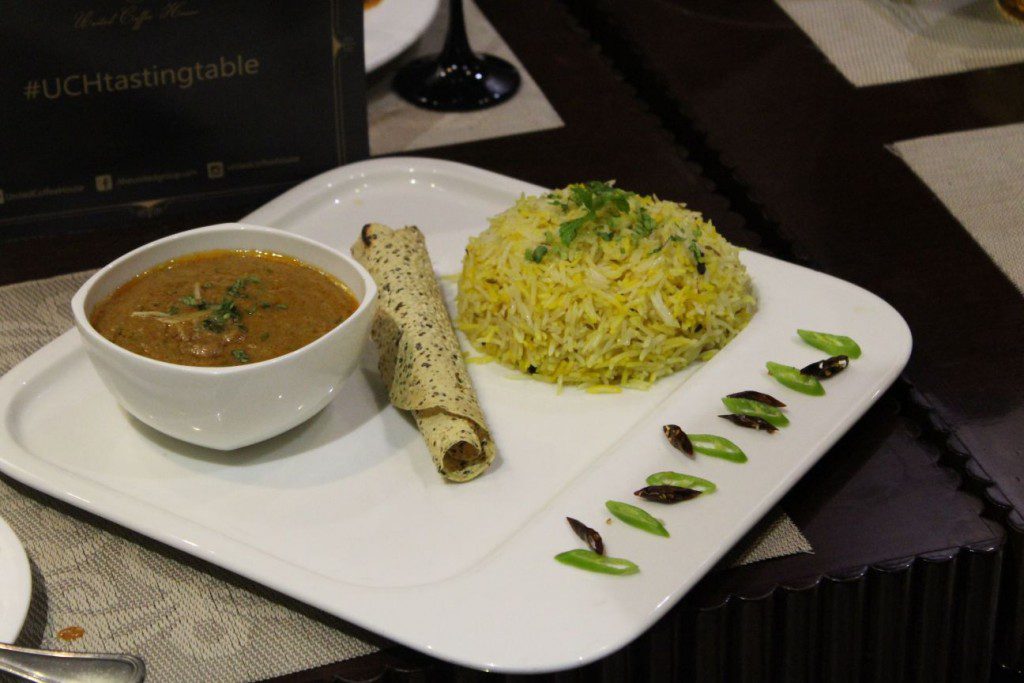 The huge portion of another UCH classic, Tomato Fish was also served to us. Although the fish could've been more tender, the tangy flavors of this were indeed enjoyable especially with a side of mashed potato and vegetables.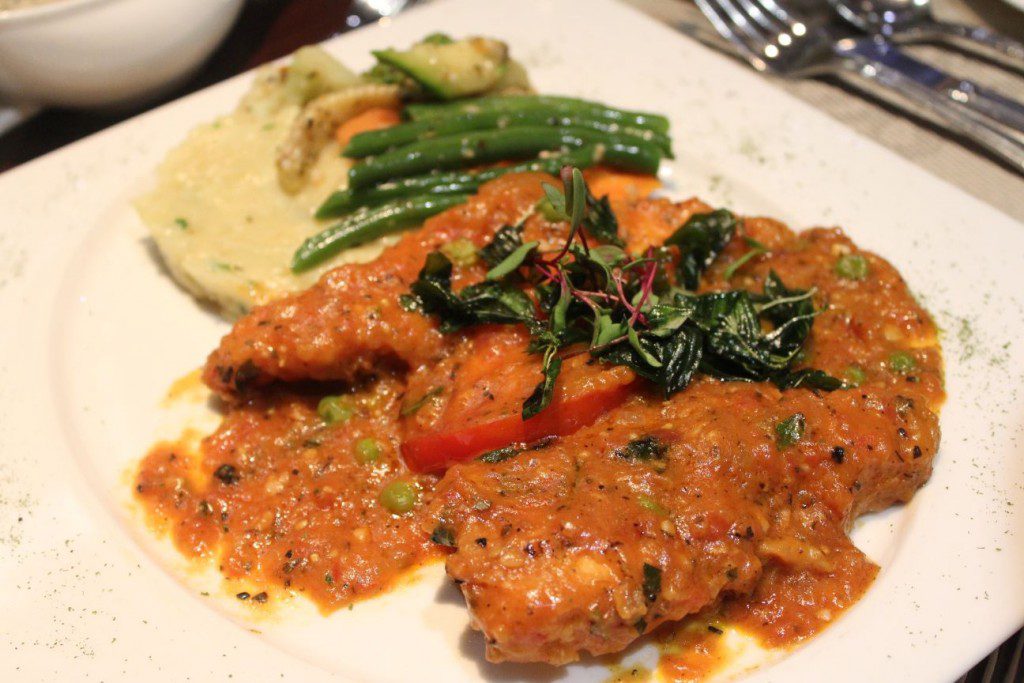 Ever since the Continental cuisine became popular in India, which happened to be around the year 1960, Mushroom Straganoff (a Russian delicacy) has been a part of the menu at United Coffee House, Connaught Place. A preparation involving sauteed mushrooms tossed in sour cream and served with rice pilaf. A must try for those who love the subtle continental flavors. If you happen to be a fan of more spicy and aromatic Indian flavors, go for either the Nargis Ke Kofte or their Veg signature dish, Delhi 6 ke Dum Aloo served with a Mirchee Parantha.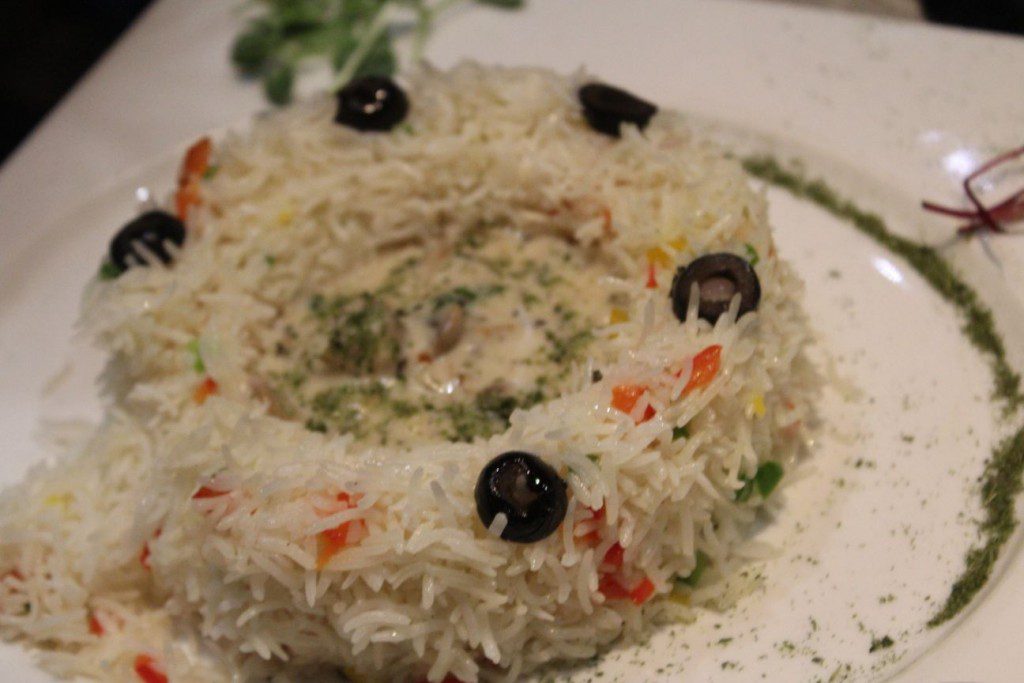 Not to mention that they had a collection of finest wines each of which was specifically to be paired with the type of main course a person chose.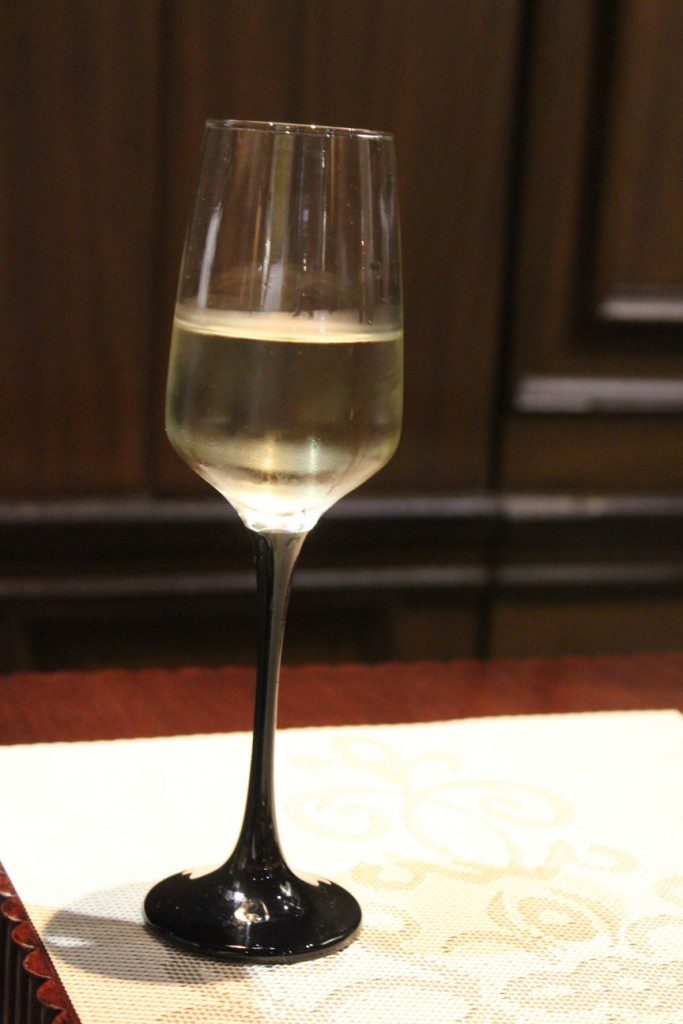 Jumbo Size Desserts at UCH, CP
The Desserts at United Coffee House are all jumbo size sugar delights. From Baked Alaska with its foamy meringue and to the Jumbo Kala Jamun with Ice Cream. Our favorite was the Creme Caramel Dessert for its delicious caramel and slightly burnt sugar flavors with syrup.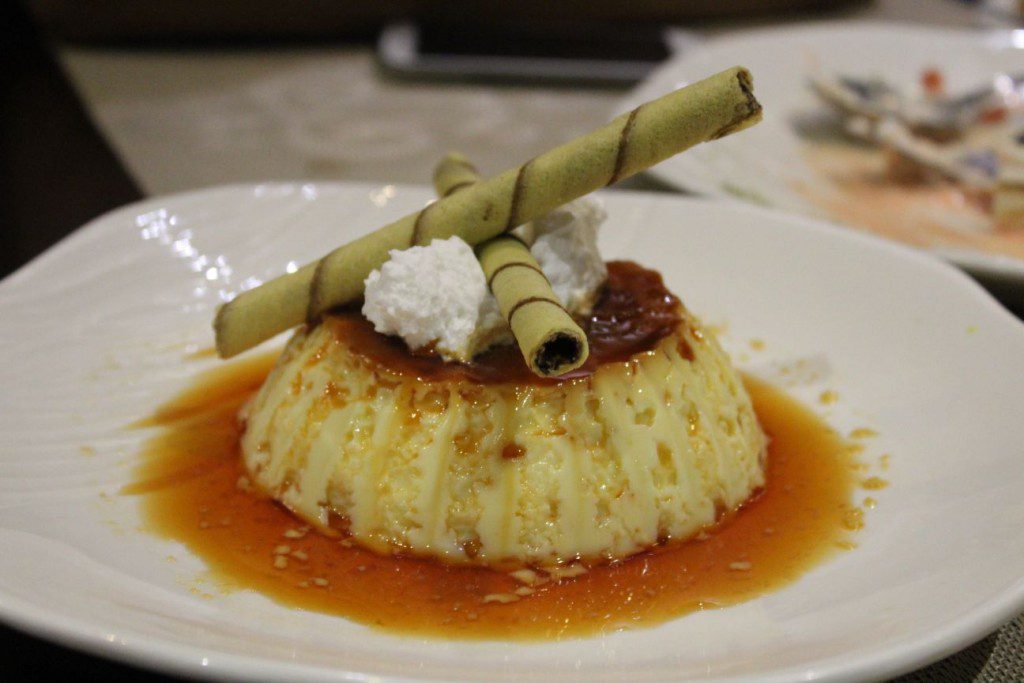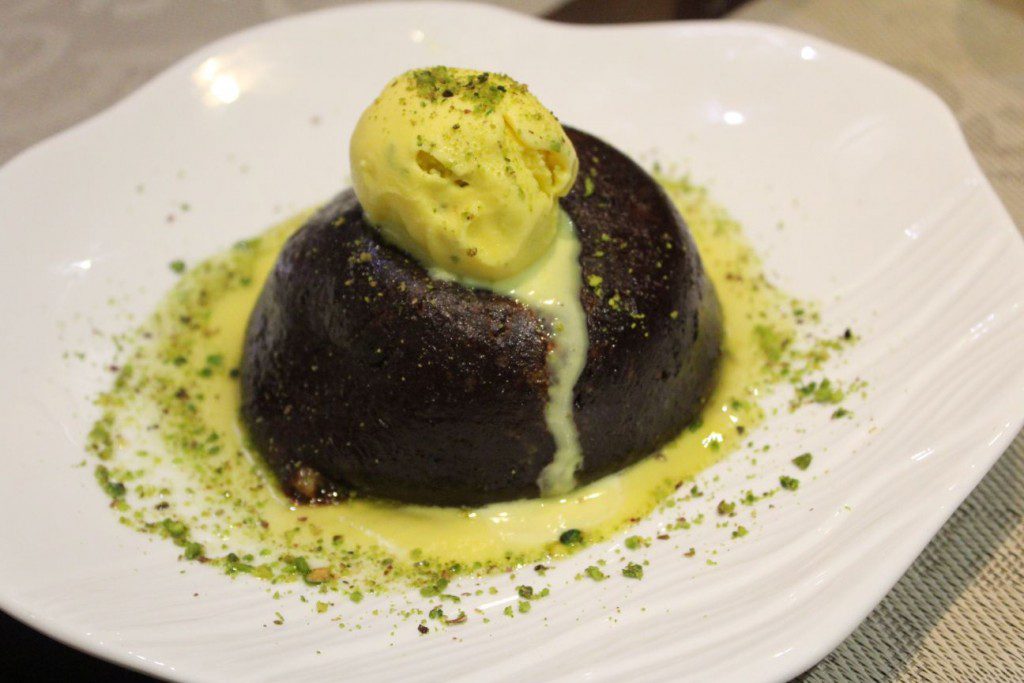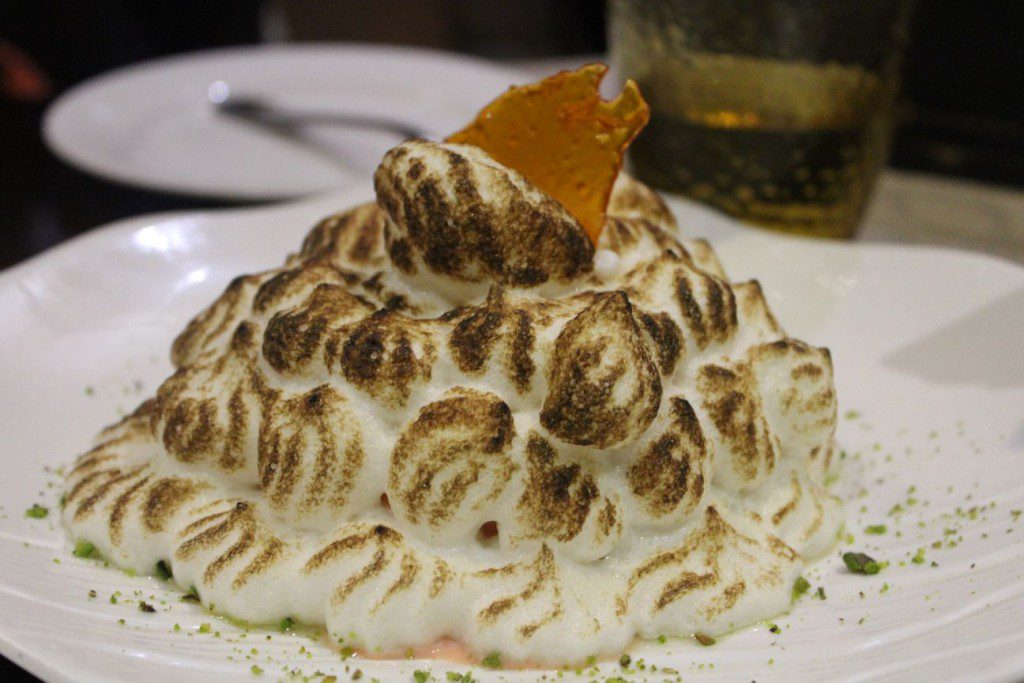 All in all, United Coffee House is not a just an eatery or a coffee house, it is indeed a legacy and it is an honor to have been invited to Dine at this Legacy.