Made in Punjab is yet another gem from the Popular Massive Restaurants, a firm behind some of the finest Diners in India like the Farzi Cafe and Masala Library. This time, it is less about spectacles and more about delicious and to-the-point North Indian food. So be prepared to be served some delicious kebabs/tikkis, curries and other delectable delights straight from the heart of Punjab, served on your plate at Cyber Hub, Gurgaon.
MIP is all about good food. So the interiors are classy and austere and you'll see less of those Nitrogen Fumes and more of beautiful but inanimate plating. Hence, it is the kind of a place for the days you just want to sit back and eat your heart out. Indian food, filling portions and still, some innovation which keeps the essence.
Hearty Lamb and Chicken Starters at Made in Punjab
Tandoori Raan pockets
Deliciously tandoori pulled lamb leg wrapped inside toasted pocket. A delicious way to have this old Delhi classic.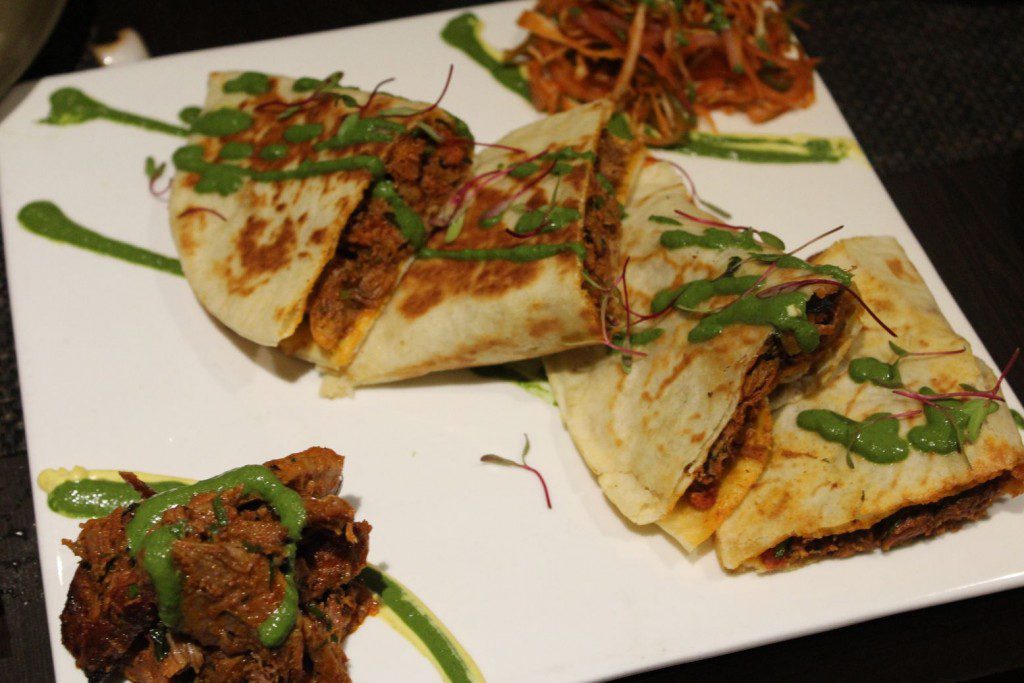 Raan ki Tikki
Fried fritters of Tandoori Raan (Roasted leg of lamb) served with a drop of flavorful chilly dip.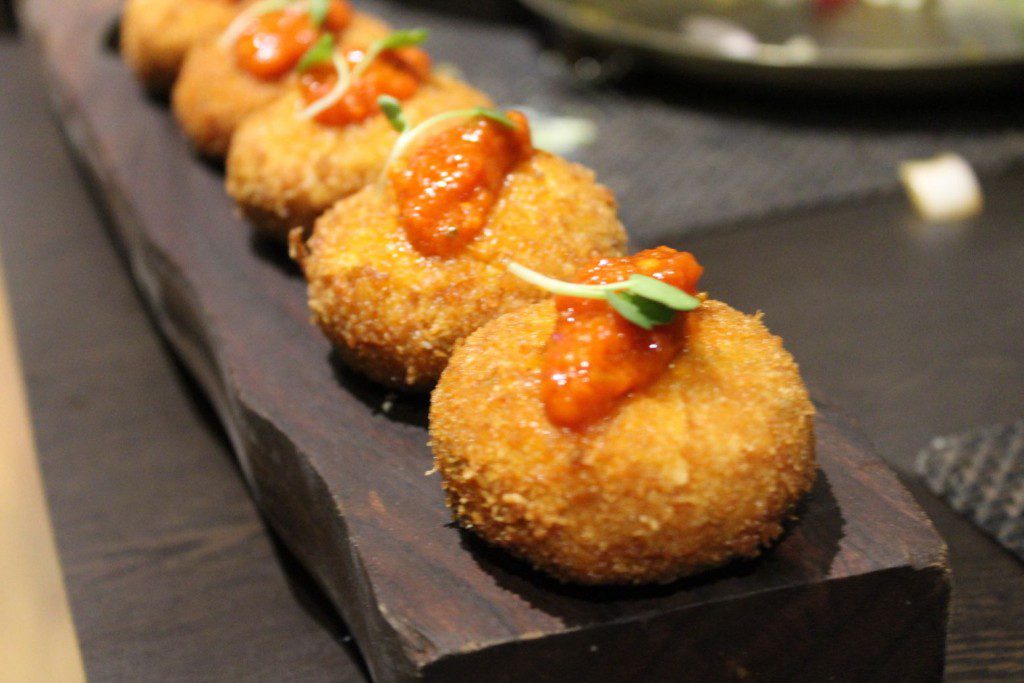 Chicken Kalmi Kebab
Roasted hearty chicken pieces marinated in a Royal concoction of Yogurt, spices and cashewnuts. One of the best starters there, especially for Chicken lovers.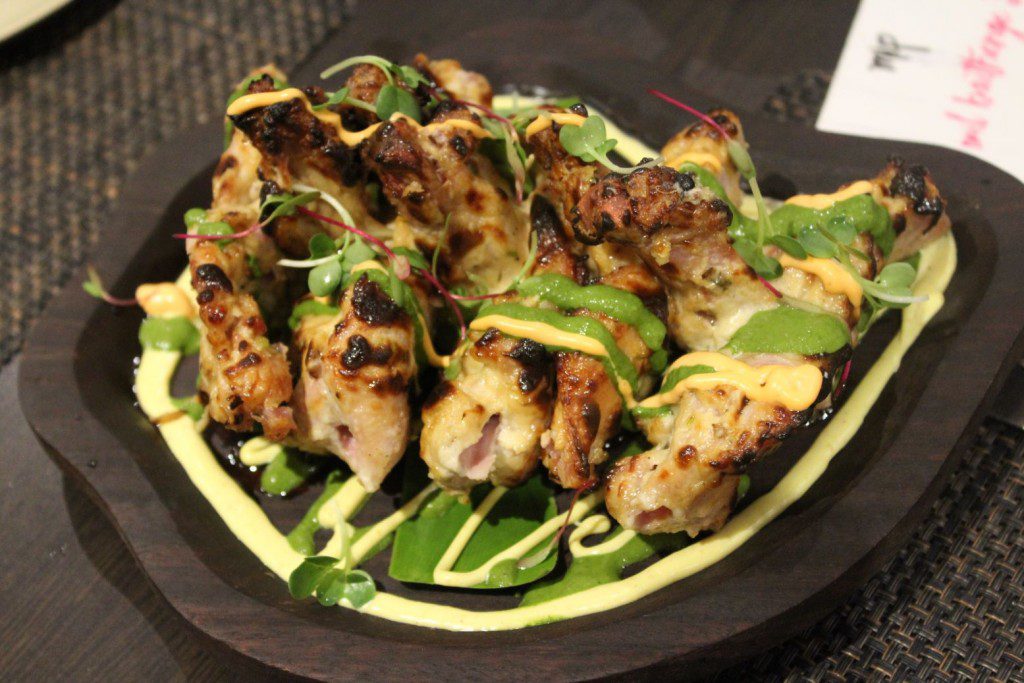 Vegetarian Appetizers at Made in Punjab
Mushroom Ki Kebab and Paneer Tikka Barrels
These two Vegetarian Appetizers were also very delicious. Paneer Tikka Barrels were freshest Paneer chunks roasted and topped with a yummy beetroot and mint chutney, filled with a dryfruit filling. The barrels looked absolutely perfect because of the finishing and presentation. The Mushroom ki Tikki was again fried crispy fritter filled with yummy tiny chopped mushrooms. These vegetarian appetizers were thoroughly enjoyable.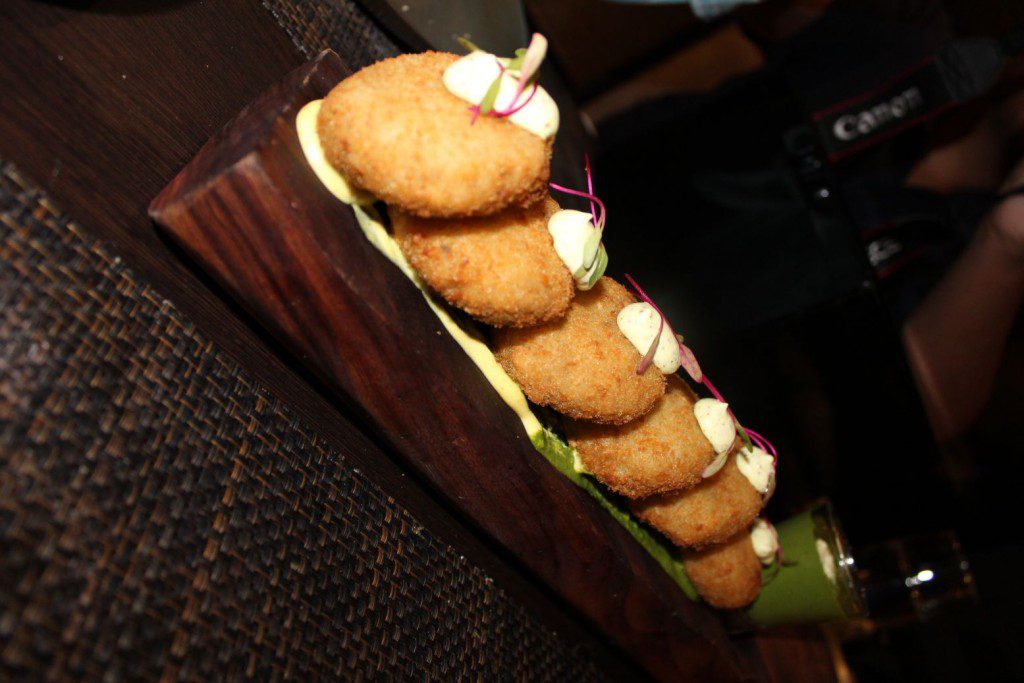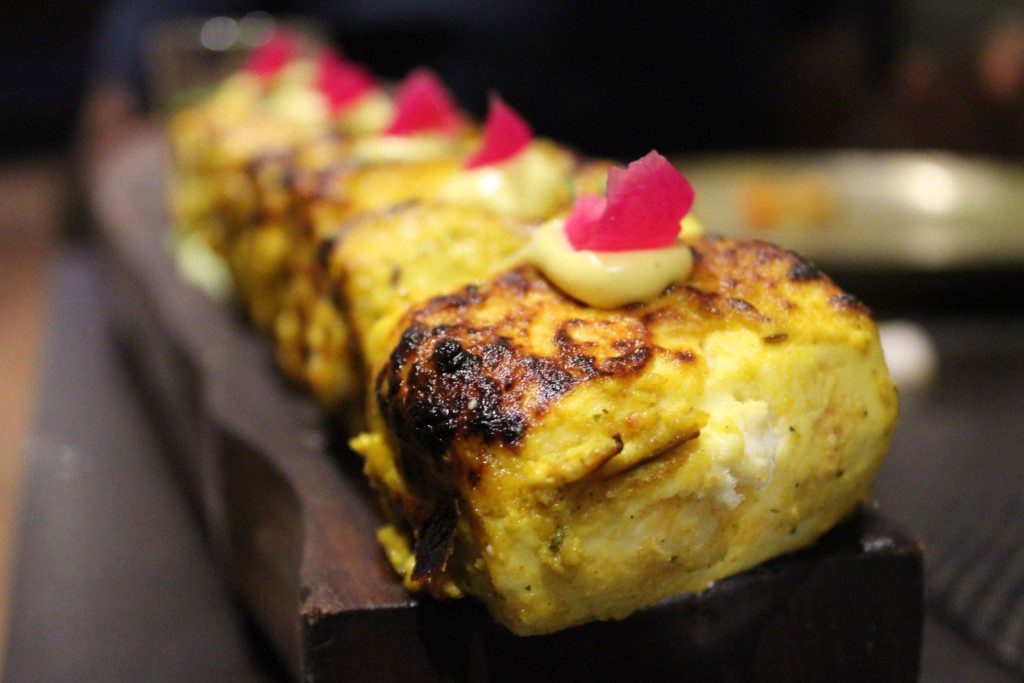 For the Main Course, I couldn't just resist the Luxury Butter Chicken. The name itself got me awestruck and it indeed did justice to the dish itself which was presented as something that indeed looked Luxurious. Topped with Silver Varq and chopped almonds, the gravy was velvety smooth and the chicken finely chopped to be mixed with the gravy itself and hence, expect no chunks of chicken in this one. Nevertheless, every bite was filled with chicken and the yummy silky smooth delicious buttery gravy.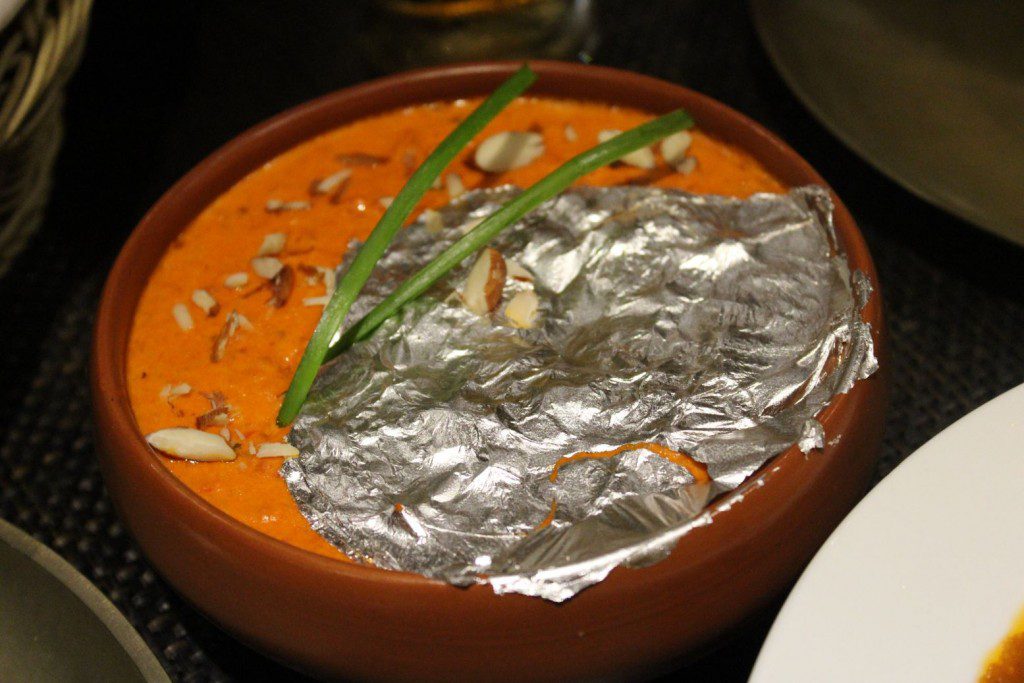 I also tried the succulent and flavorsome Nalli Nihari, an all time favorite preparation of Mutton which could hardly go wrong at a place like Made in Punjab which is known for the top notch quality and passionate cooking. Spicy and tangy flavors with the juicy succulent mutton pieces.
There is no dearth of delectable curries and vegetable dishes for our Vegetarian Friends either. Dal Makhani, an all time favorite is also served and they've done no experiments with this staple. You can also go for some Gourmet Punjabi delights like Chaena Palak and Karari Dahi Bhindi.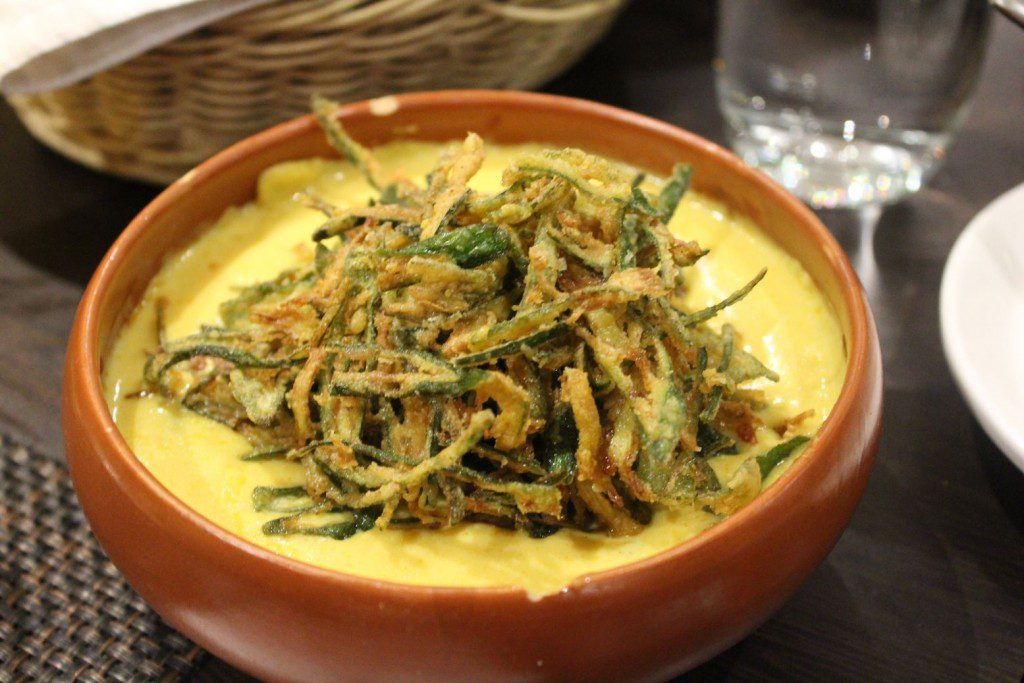 For Desserts, the Nukkad Wali Jalebi with Rabdi was presented in a champagne glass because being served a perfectly crispy hot and sweet Jalebi with thick creamy rabdi is no less than a celebration. The sumptuous Khajuri Ras Malai is another treat not be missed.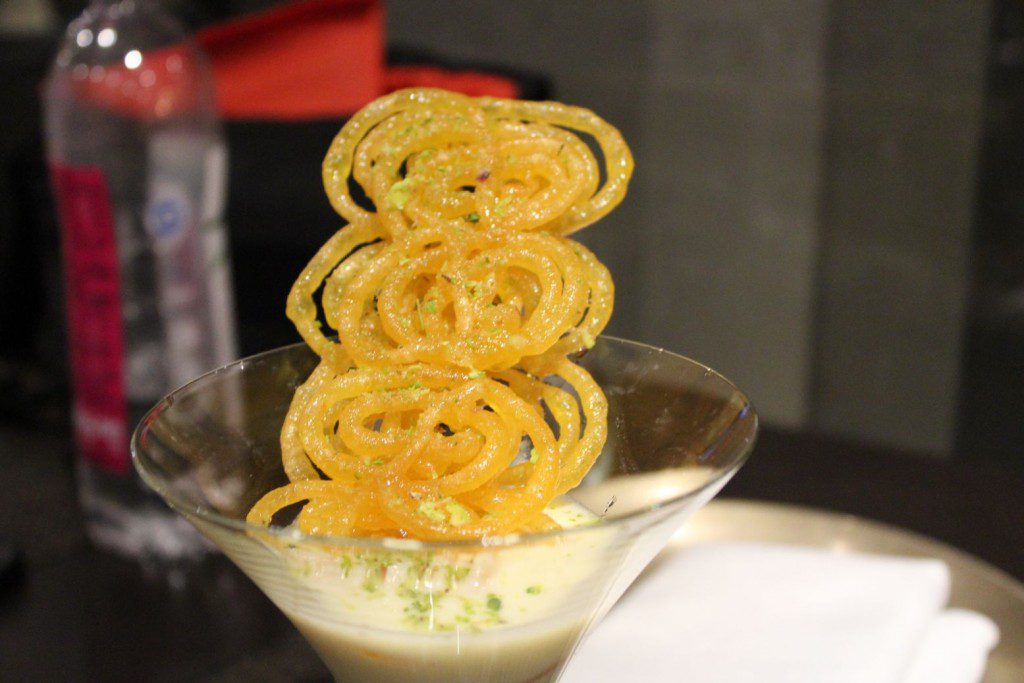 Made in Punjab is a highly recommended experience for each one of you wanting to fill your tummies and satisfy your palate with some delicious and out-of-the-box comfort Punjabi dishes.