Sector 29 in Gurgaon is brimming with breweries and cafes. In this rush, we suddenly get to see a fresh entrant which shares just the location but has a concept and execution that makes it very unique from the competition. The mideveal history inspired interiors, Ancient war helmets as props all around and a feel of dining in a sophisticated wine cellar makes DiVino a fine dine and wine lover's delight.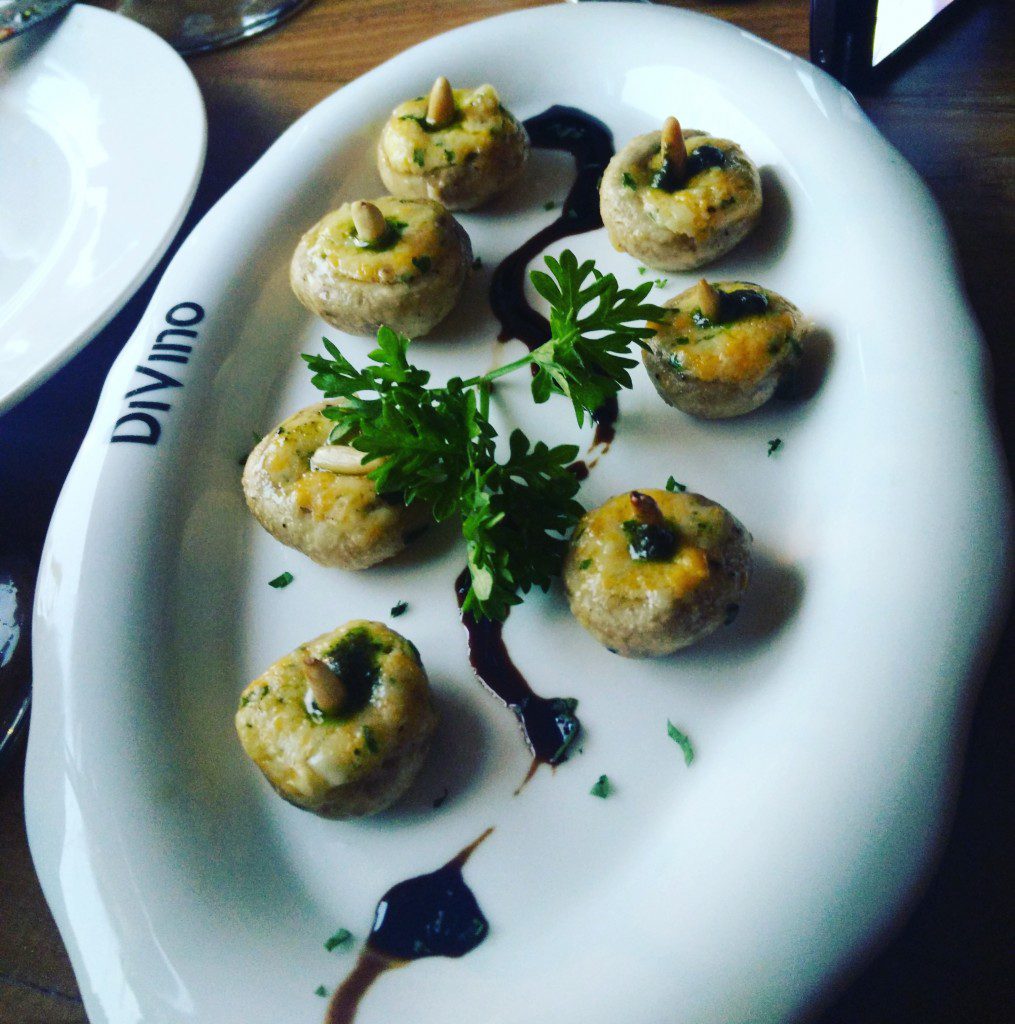 Talking about the main focus, that is wine, their Mint and Basil Sangria is to die for. The lovely flavor of cranberry infused white wine and mint leaves is a delightful combination and would definitely create new sangria fanatics like me.
For food, I loved the cheesy mushrooms (tiny button mushrooms stuffed with gooey yummy cheese) and vegetarian pizza (thin crust, oozing cheese, olive oil and yummy veggies.
The chicken pizza was equally delightful. The iconic Masala tokri from the Wyne Company finds a new address in the form of DiVino. This classic and spicy crispy appetizer never fails to disappoint.
The BBQ Chicken wings was an actual finger lickin' good dish with the hearty pieces of chicken leg and wings tossed in a fiery sweet and sour Barbeque sauce.
For the main course, the lip smacking Spaghetti Arabiatta would surely call me back for more very soon. The well cooked spaghetti with sumptuous tomato based arabiatta sauce was just the perfect type of delicious and filling main course.
These are some of the things I loved from the finely curated menu at DiVino. The Tiramisu also deserves a special mention for this was fresh, creamy and spongy, just how a great Tiramisu should be served.
All in all, my experience at DiVino was wonderful. The prices set are in sync with what you would pay at any casual diner in the vicinity. However, the experience you get in return would be very close to an experience at any good fine dining restaurant. Hence, DiVino also scores great points when it comes to value for money.