Hudson Lane is full of pocket-friendly cafes and restaurants. The competition is tough. However, how does one stand out in this competitive environment? Box Office Cafe could be a possible answer. With it's walls full of pictures of Indian actors, and with quirky Bollywood dialogues all over the place, this is a perfect example of efficient and fun space utilization. Though the interiors may not be as chic as some others in the game, the food is indeed the highlight of the Box Office Cafe.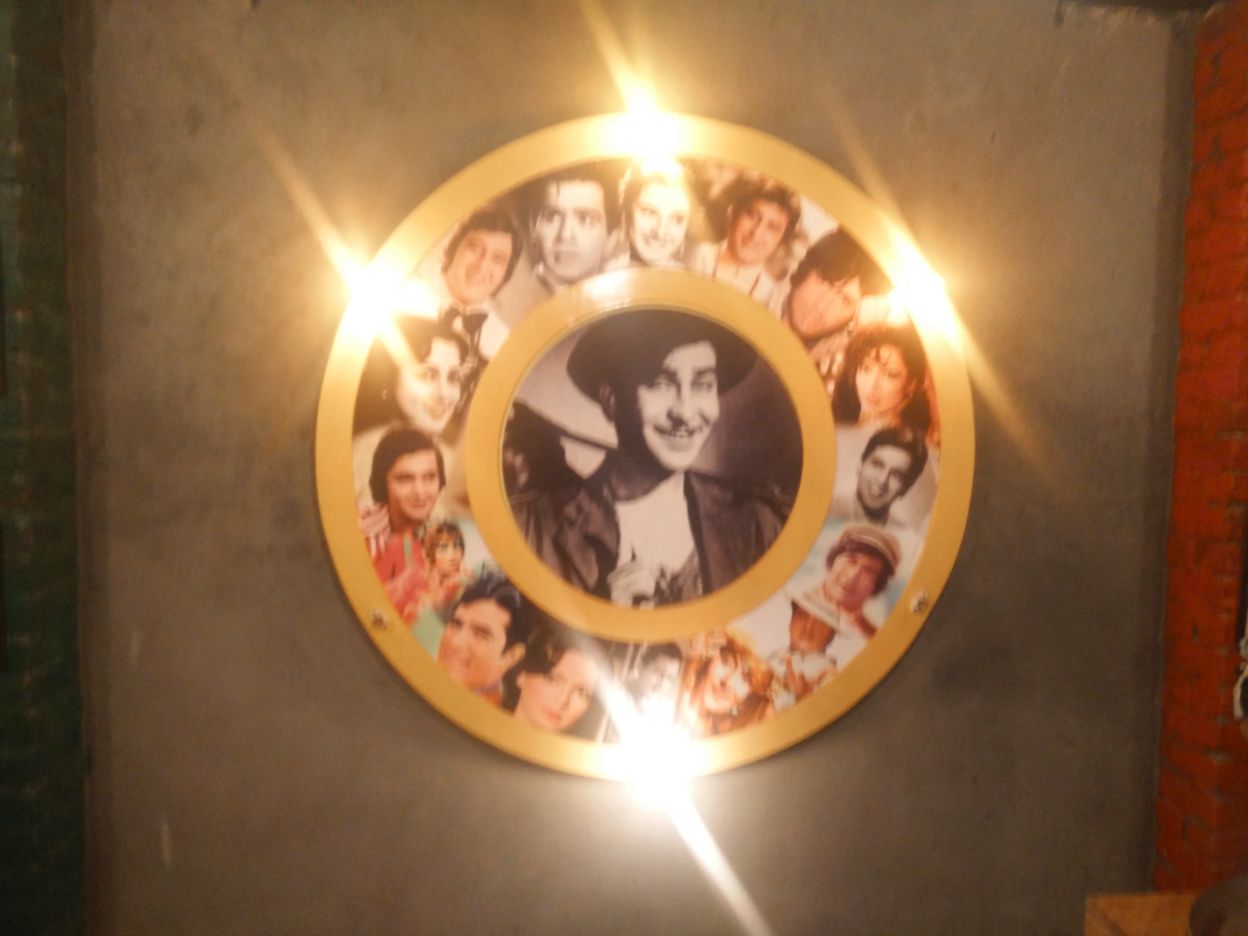 Food at Box Office Cafe Vijay Nagar
The Menu is hilariously worded, that is probably the first thing you'll notice. The next thing that'll intrigue you: the Maggi sandwich. I just had to order this one (being Chef's own recommendation). The dish arrived and was an instant hit with my mates. It was so beautifully plated that it looked too good to eat. Nevertheless, the taste was indeed the best part. Yummy baked Maggi, layers of baked mozzarella on a bed of spicy chicken (also available in vegetarian variants). A highly recommended item made by heart by the super talented chef.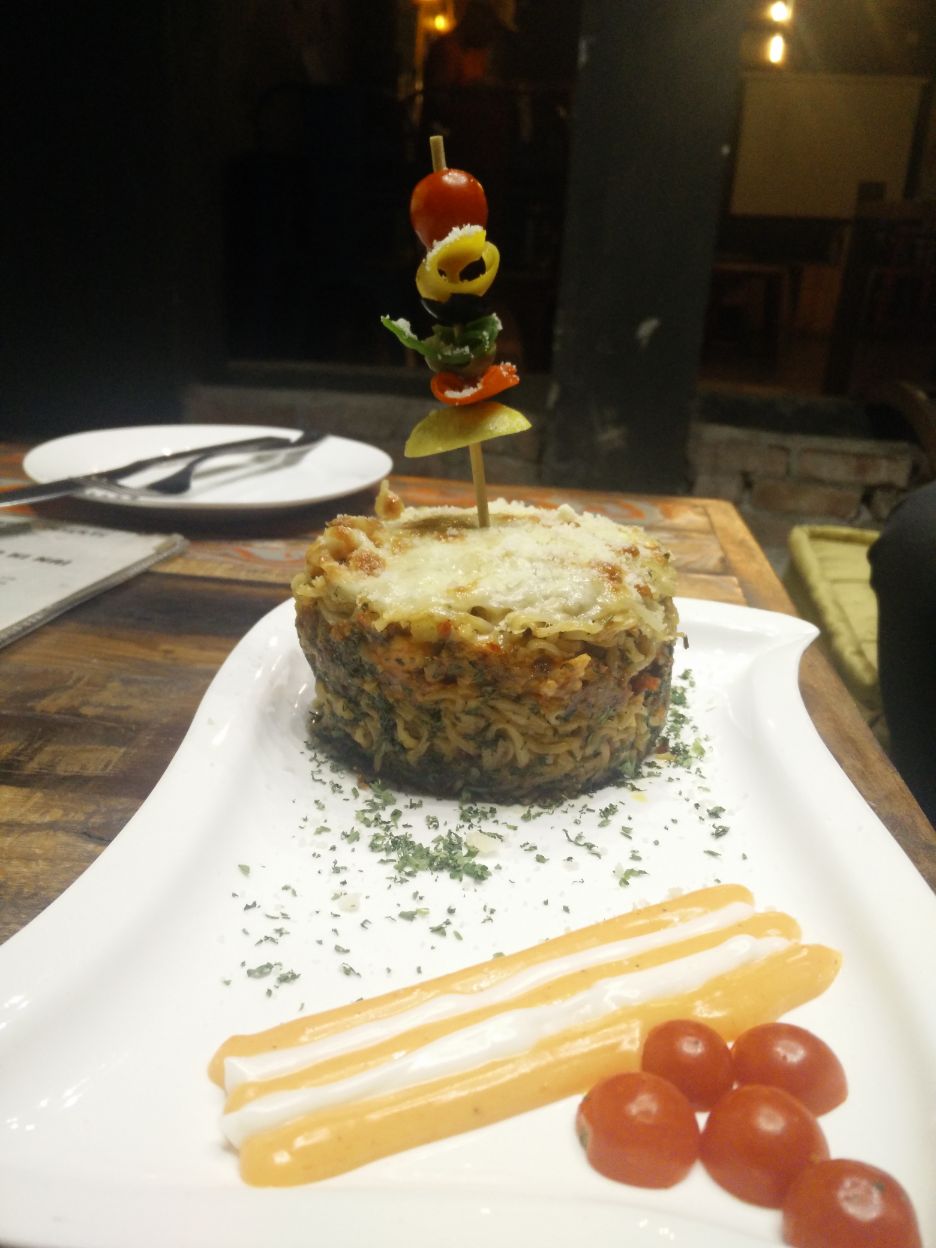 Tandoori Momos are a rage. I had to try them to see whether they've been able to recreate the magic of clay oven cooked dim sums. I am glad I tried the Tandoori Momos served at the Box Office Cafe. The chicken tandoori momos were served with a mint chutney and each dim sum was jumbo sized (full of delicious chicken mince). Very hearty and very delicious.
My Punjabi palate couldn't resist the urge to have some yummy kebabs. The Tandoori platter was indeed the best way to satiate that craving. With the best of chicken preparations like Tandoori Chicken, Chicken Tikka, Chicken Malai Tikka in one platter, this would indeed be a great dish to order before you move on to main course.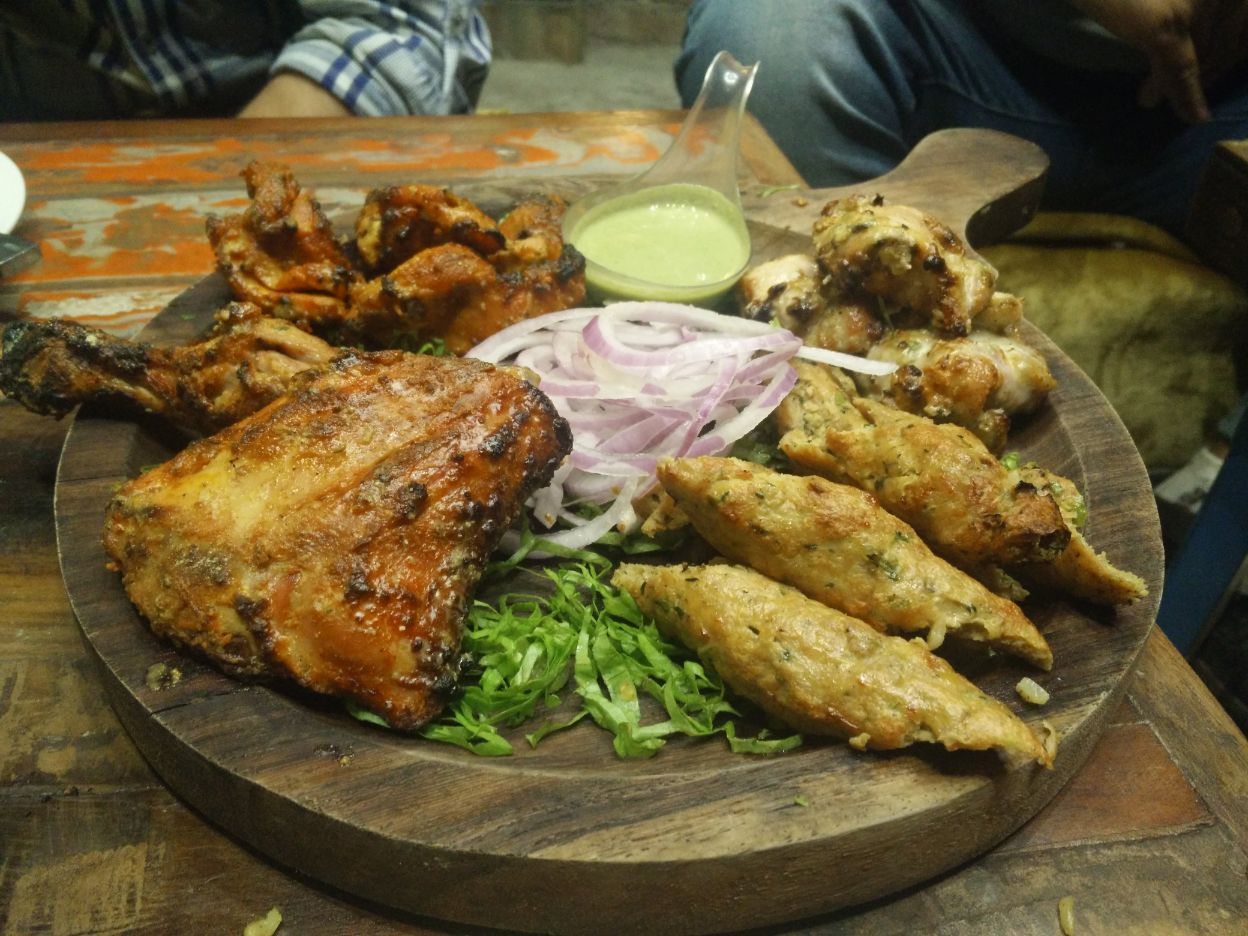 The Penne Mushroom Alfredo was a decent pasta full of mushrooms. The serving size was huge and could easily serve 2 of you.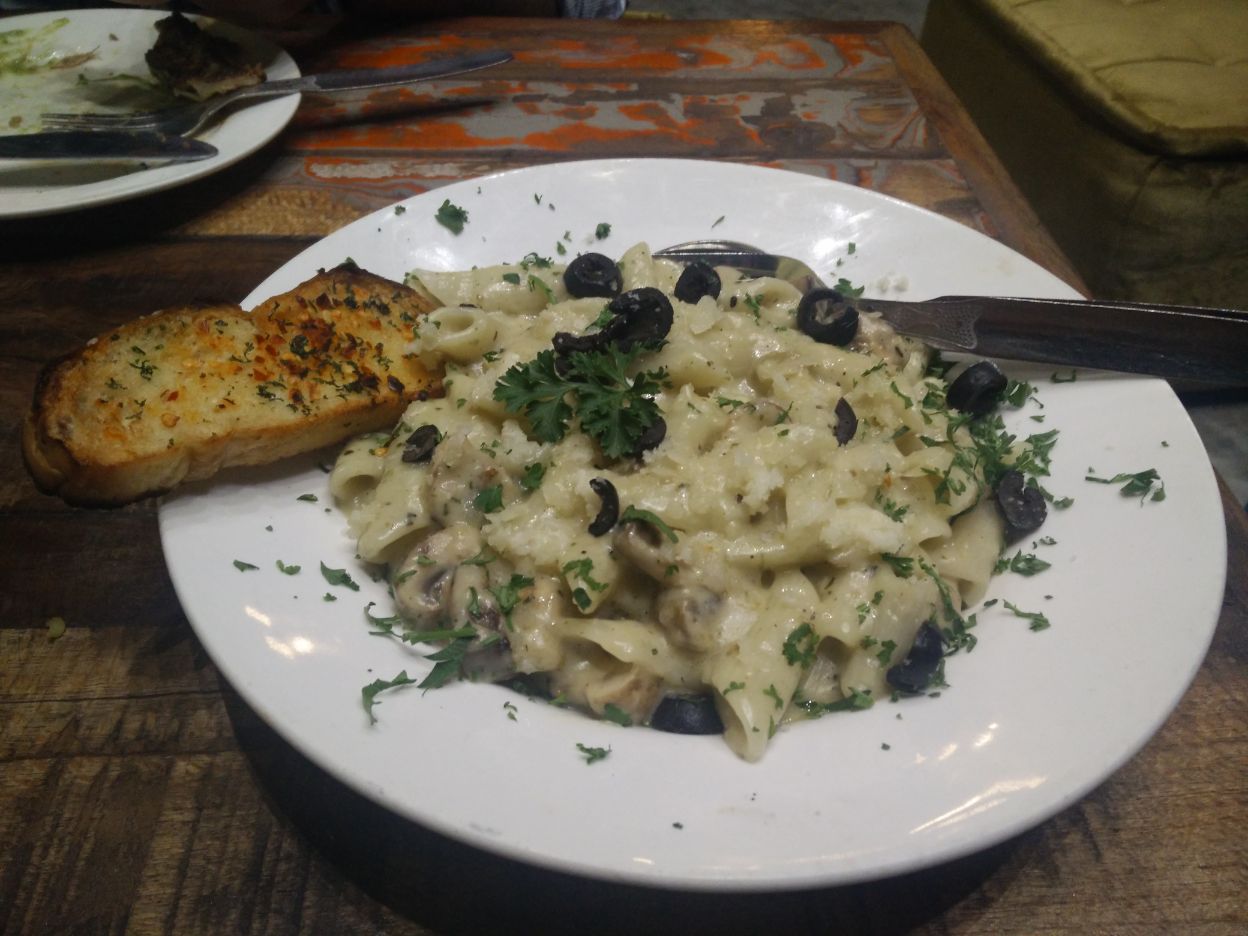 Peri Peri Chicken was fiery hot. The plate of it was full of rice, grilled veggies and fiery, hot and sour peri peri sauce on a bed of grilled chicken. This one may be a bit too spicy for your palate, but if you're game for it, just order one for the spicy galore.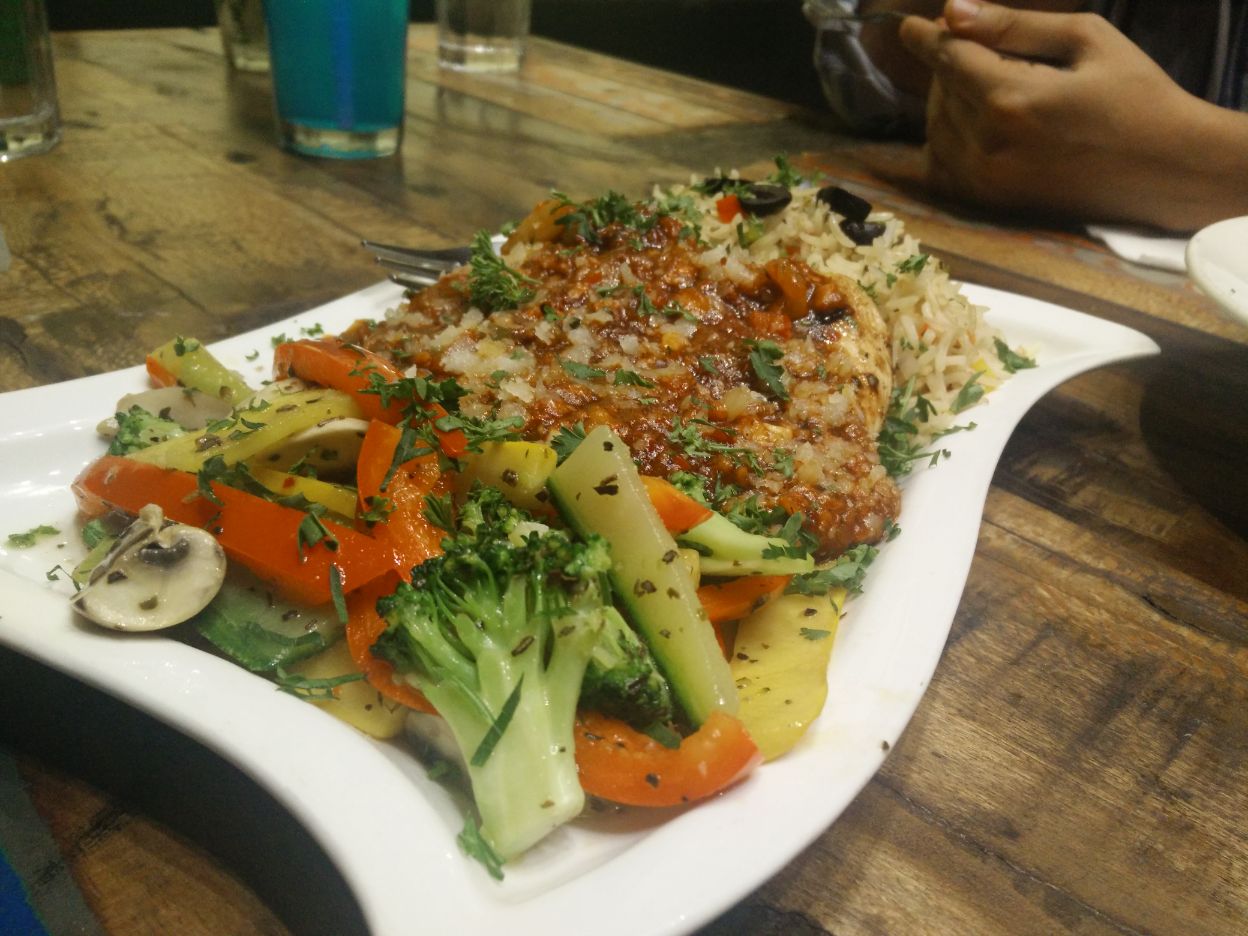 For desserts, I had Brownie with Chocolate Ice cream. Nothing new in it.  The brownie was freshly baked and warm. which went well with the vanilla ice cream and choco syrup.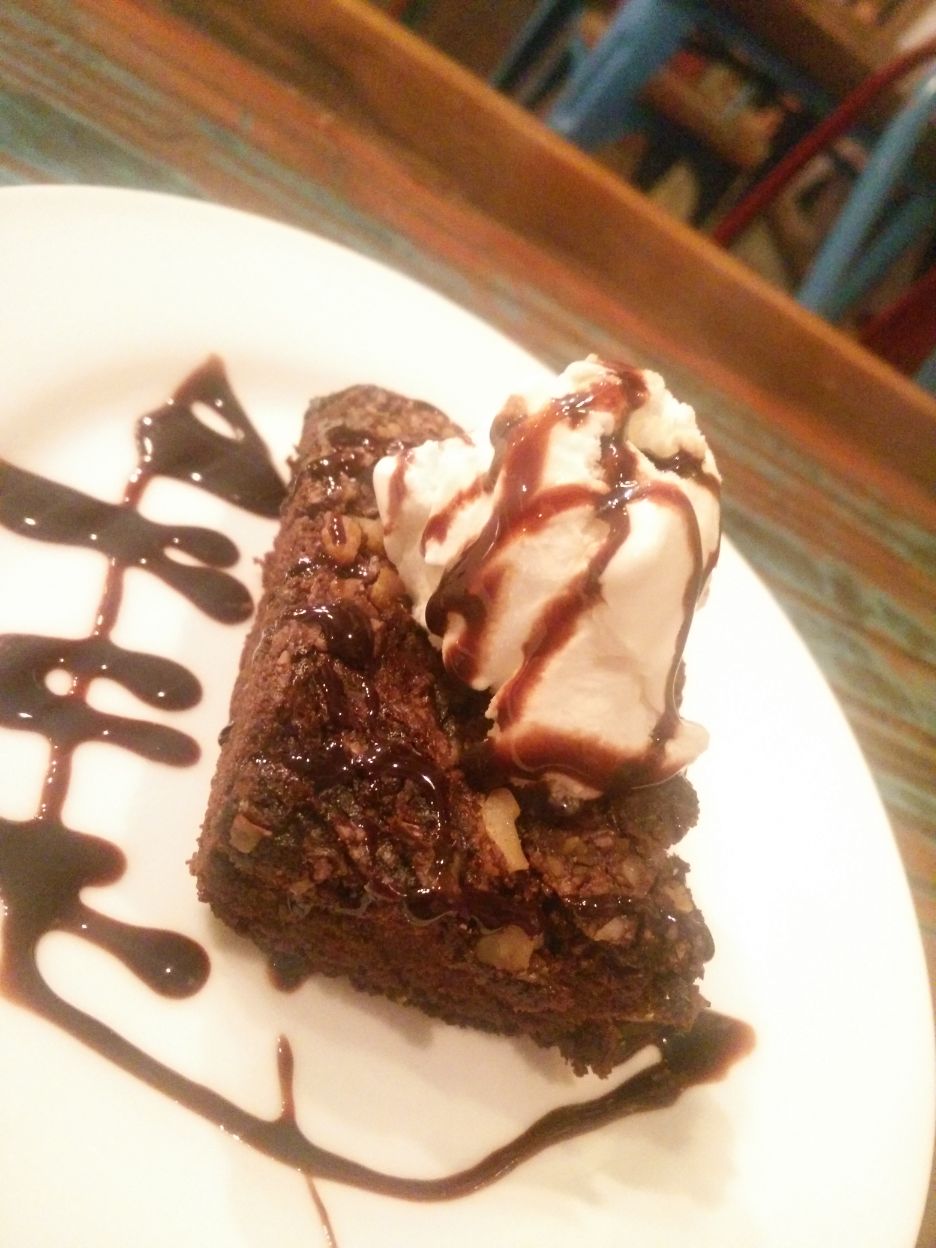 The place also has a cool rooftop setting, a great one for all you campus-ites to chill over some great food and sheesha, at the Box office cafe.