Gurgaon Sector 29 has been blessed with a yet another brilliant new place called After Stories. The beautiful three-storeyed eatery has everything from great service to fresh beer to lip-smacking food. They have focused largely on the quality of food and hence, no dish served to us was by any means half-baked (no pun intended). Now that you know that the quality and variety of food definitely is impressive at After Stories, here is a quick list of highly recommended dishes;
Three cheese stuffed Mushrooms(A must-try dish for both cheese lovers and mushroom lovers alike). The cheesy and spiced up marinade on the mushrooms made the flavors linger for long on the taste buds.
The Homemade Roasted Mushroom Bread pot (a cheesy delightful experience of a dish, inspired by the South African dish called the Bunny Chow). The dish is very close to a Lasagna but without the Lasagna sheets. The cheesy preparation is baked inside a fresh hollow bread box instead of a utensil. So, you have to break the bread and scoop the cheese to experience a burst of creamy mushrooms.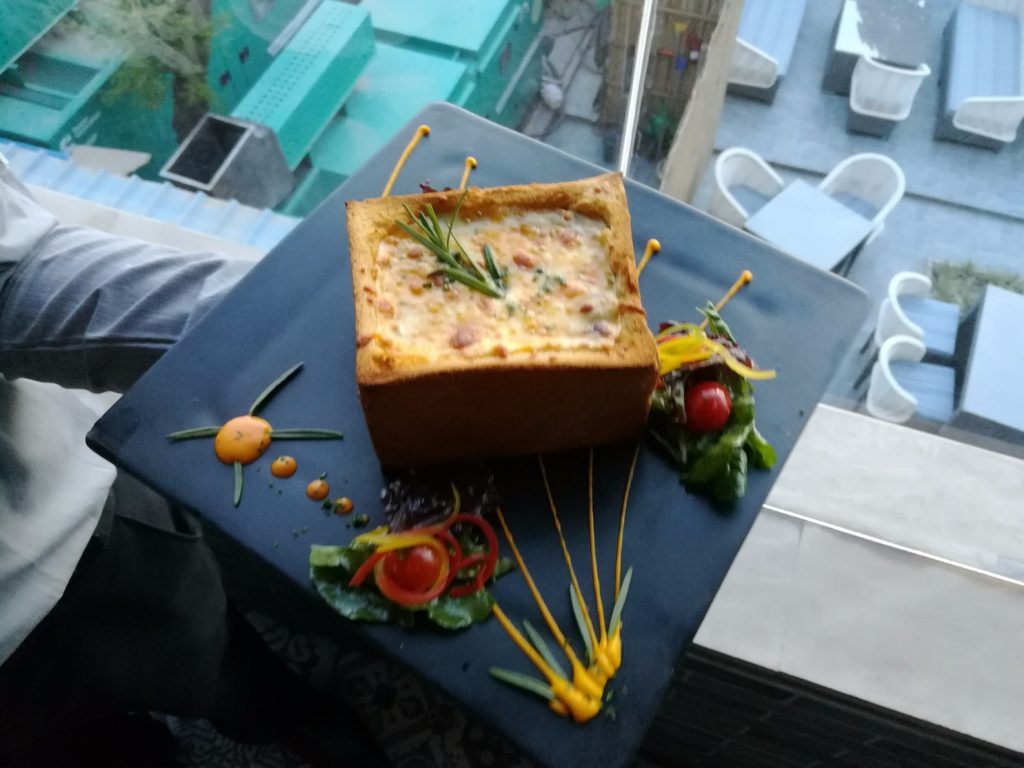 The Tawa Mutton, with its tangy and spicy flavor profile, made for a delightful accompaniment for our fresh beer.
Other favorites; Chili Basil Fish (fried fresh fish tossed and Sumptuous, Spicy and tangy flavors). Vegetarians can gorge on the yummy achari paneer tikka with papad crust (the amazing quality of paneer and the pickler flavor was a stunner).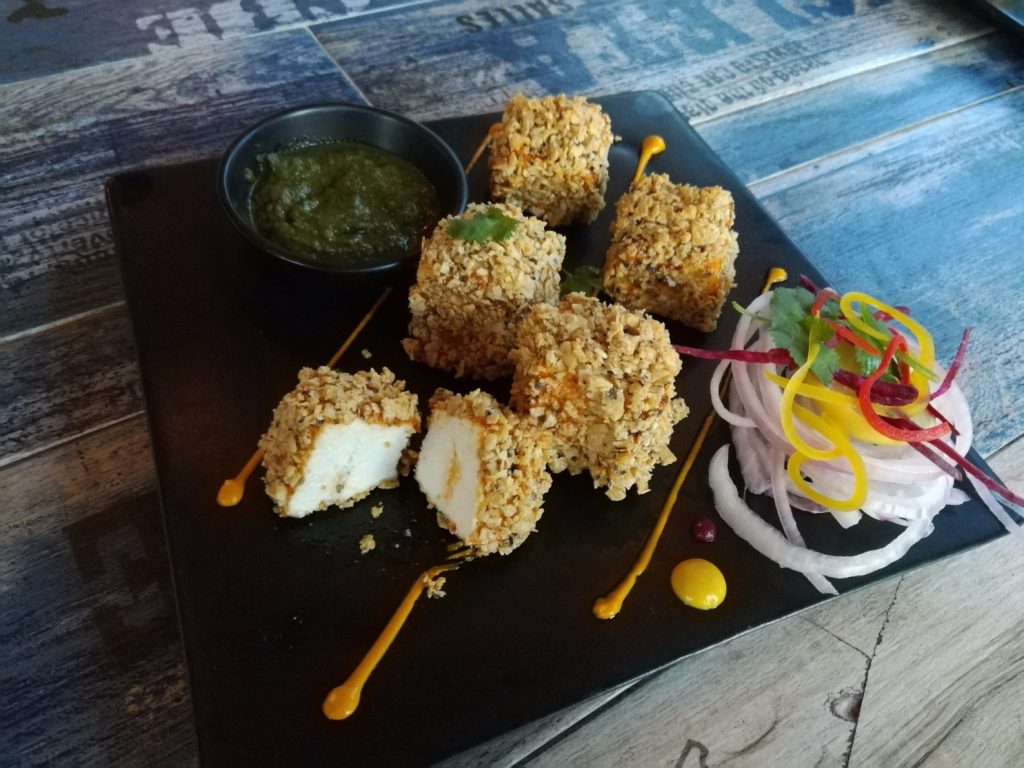 When we talk about the fresh beer at After Stories Gurgaon, I was amazed to get served a Vanilla & Chocolate Milk Stout. The beer that had lightly sweet & aromatic flavor of Cocoa and Vanilla.  Strongly recommended for Chocolate & Beer lovers who'd be willing to try something really out of the box and Delicious in the form of this never before seen beer.